Laundry solutions for small businesses with big loads
myPROXL is the laundry solution for small businesses that need big loads, such as laundromats, hotel guest laundries, apartment laundry rooms, nursing homes, veterinarians and big beauty saloons.
Extra capacity, durability and ultra speed thanks to myPROXL.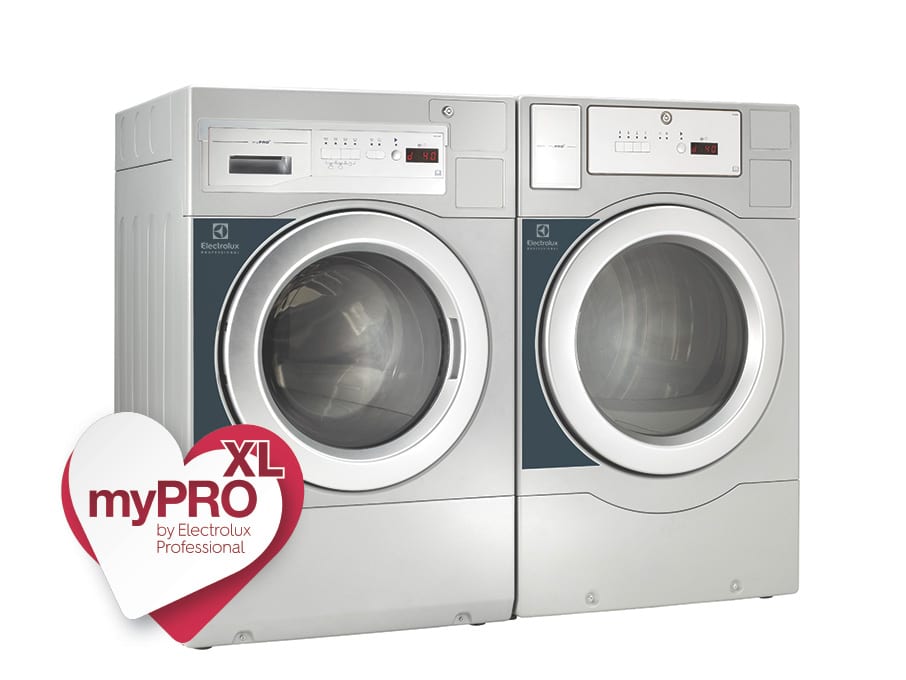 Great results at the touch of a button
myPROXL washers and dryers come with dedicated disinfection programs that significantly improve hygiene and cleanliness. They are professional solutions with sustainability at heart, providing adjustable water levels to increase your savings.
Save time with faster programs and space thanks to the stacking options, now available also for dryer on dryer.
Payment options available for all models to suit all your needs.

Durable and flexible
myPROXL range guarantees more than 15.000 cycles and it is more durable thanks to 8-point spring suspension. Professional programs are designed to meet every need.

Fast and efficient
myPROXL Washers: 35 min for cold water program, 73 min for a normal 60 ºC program.*
myPROXL Dryers: 87 min per full load, 45 min per half load.
* with 15 °C cold and 55 °C hot water inlet temperatures.
Trouble-free operations
Easy push buttons to select the right program and option. Reduced noise thanks to the shock absorbance system: below 62 dB in the washing process.
Choose the laundry solution that meets your needs
myPROXL washers and dryers for small businesses with big loads
myPRO XL laundry solutions for small business with big loads
2019-11-04T12:05:21+00:00