You talk…
I want to rely on a compact, user-friendly and robust solution, able to support me with exceptional cooking performances and flexibility in a small footprint. I need to be able to cook multiple types of dishes in a short timeframe, and I would like to have an all-in-one removable solution with plug & play technology. I am ready to pay for a premium appliance that needs to be smart and modern and have an elegant design.
…we listen
We developed LiberoPro Line, a professional plug & play modular cooking range dedicated to customers who want to deliver exceptional, but flexible and trendy dining experiences in a small footprint, indoor and outdoor. You can rely on this premium "kitchen partner": working a solid 8 hours in a row, having a user-friendly and compact solution, which includes full induction hobs to reach up to 90% of energy efficiency.  New freedom in cooking: this is LiberoPro.
Work a solid 8 hours with LiberoPro
LiberoPro is a versatile, professional, plug & play solution. The perfect ally to unleash your creativity and satisfy your business needs. The hobs can be used together with other Electrolux Professional horizontal cooking solutions to create a sleek and efficient working area.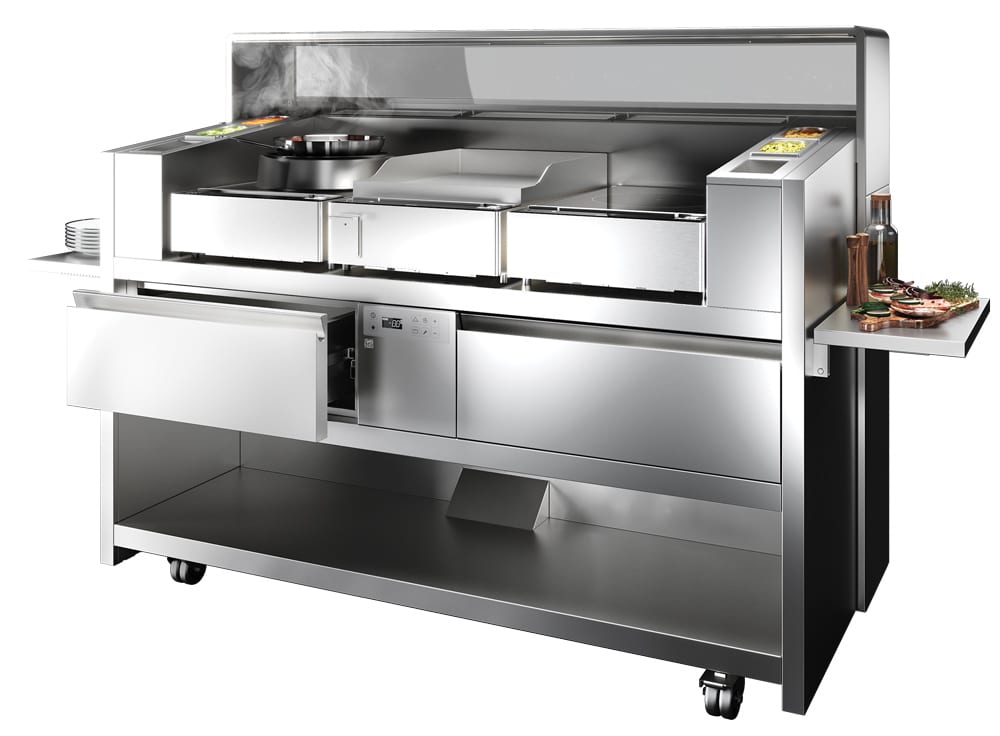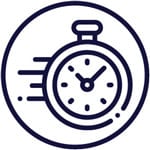 8 hours of work
in a row
High performance for any business need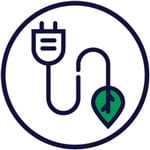 Free
Spirit
Install it anywhere with the Plug & Play solution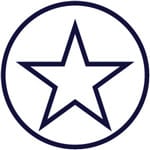 Smart design
and usability
Easy-to-use. A versatile solution with the drop-in layout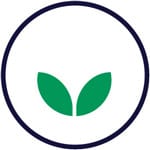 Green
champion
Up to 90%* of energy efficiency. 100% recyclable packaging and FSC compliant
* Compared to Electrolux Professional traditional gas function.
Discover the world of LiberoPro
Induction Mono Zone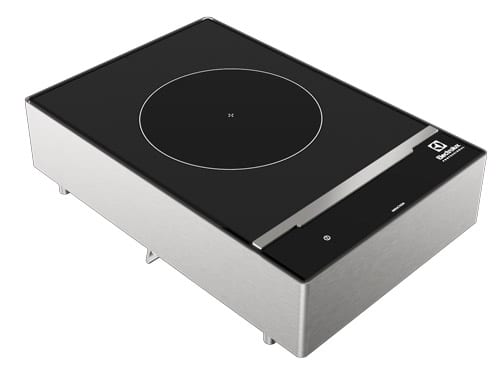 Induction Double Zone
Max pan size: 350×450 mm with Bridge function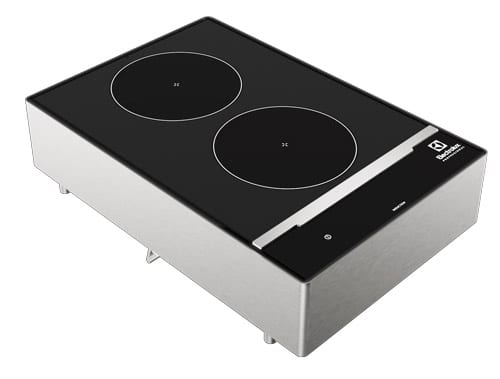 Benefits for you
High power with big pots, big precision with small pots
Sleek design with a versatile drop-in solution that can be integrated into existing counters or cooking blocks
Speed and flexibility thanks to the induction heating system and smart electronic control
Prepare even the most delicate of foods such as caramel or melted chocolate using small pots
(minimum diameter: 120 mm)
Operator can set power level and time
Drop-in configuration
available

Save up to 20% on your energy bills*
Rapid and efficient
Performance and maximum energy efficiency go hand in hand with productivity. *Great energy efficiency thanks to LiberoPro hobs induction technology compared to Electrolux Professional infrared models.
Griddle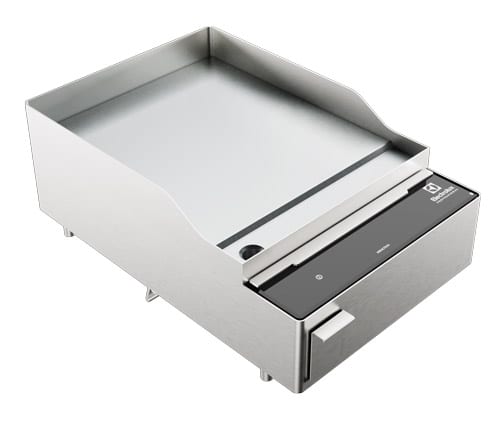 Griddle XL
XL: extra strong, extra productive. 11 kg/h of hamburgers* 18 pieces in 7 minutes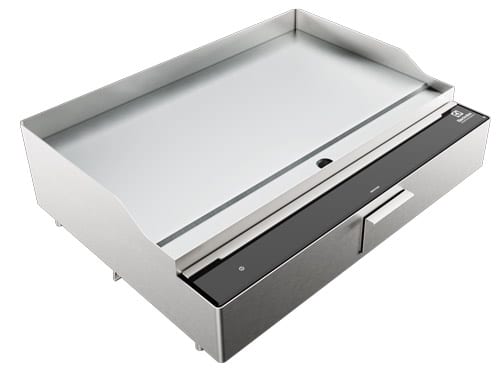 Benefits for you
Powerful, high performance with induction
Outstanding cooking uniformity and fast temperature recovery
Even cooking results wherever you cook – thanks to the aluminium layer in the cooking plate the whole surface cooks evenly, from the centre to the corners
Designed for professional use: non-stick and food contact compliant cooking surface
Set temperature levels from 60 °C to 280 °C
Top-notch daily results
Unbeatable surface cooking evenness
Productivity is always guaranteed with the induction technology. Even with frozen food, the reactive surface is able to support the fast recovery of the set temperature.
High performance for excellent cooking results
Extraordinary temperature precision and optimum cooking uniformity. The LiberoPro Griddles have the capacity to keep constant temperature with a minimum fluctuation of 2 °C**.
 * Test in accordance with the norm ASTM F1275 – 03 with frozen hamburger (220gr) with LiberoPro Griddle XL. 5,5 Kg/h of hamburger with LiberoPro Griddle
**Measured in idle conditions according to 6 Electrolux Professional internal test procedure
Wok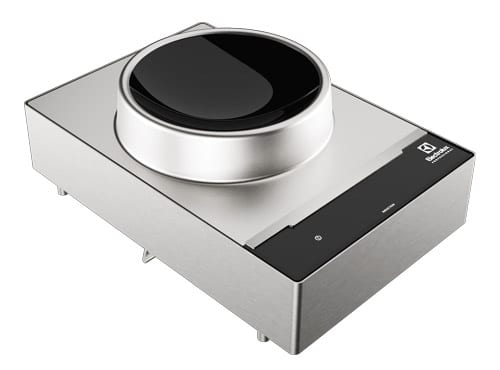 Benefits for you
The 3 phases version is perfect for a powerful cooking, such as stir-frying abundant vegetables.
Drop-in configuration
available

Write to us to get more information
LiberoPro New freedom in cooking
2021-03-25T23:33:28+00:00