we have received additional support since to ensure we're using the ironing equipment to its fullest potential.
Jo Watson, head housekeeper
Belong Warrington
Care Homes: total hygiene control
Total hygiene control in laundry processes is of paramount importance in elderly care facilities
More than 500 barrier washer installations every year globally
Made-to-measure hygiene laundry solutions for your individual needs
Maximum control and traceability in all laundry processes
Full compliance with the strictest hygiene standards
Provide the most delicate wash process to handle their most delicate clothing with lagoon®, the first wet-cleaning system approved by The Woolmark® Company
Jo Watson, head housekeeper at Belong Warrington
"The best thing about the equipment is how easy it is to use. Although the technology driving each process is very advanced, the interface is simple as a cycle can be started with the push of just a couple of buttons".
Take a look at this video to find out more
Laundry Cycle Management
An efficient care solution for you. A comfortable lifestyle for patients and guests.
Provide your residents with best-in-class comfort, safety and the highest hygiene levels while maintaining full cost control.
Bed linen, towels, serviettes and clothing require special cleaning solutions that eradicate the risk of cross-contamination and infection.
Food production and distribution
Electrolux Professional is also a top solution provider for food production and distribution in risky environment.
Many adult day care participants are high-risk for foodborne illness due to disease or advanced age. Older people or residents with special needs are at greater risk from poor food safety.
Food that is stored, prepared and served properly is more likely to retain its nutritional value.
We can help plan the key stages in workflow from purchasing to receiving, storing to cooking, and cooling to reheating.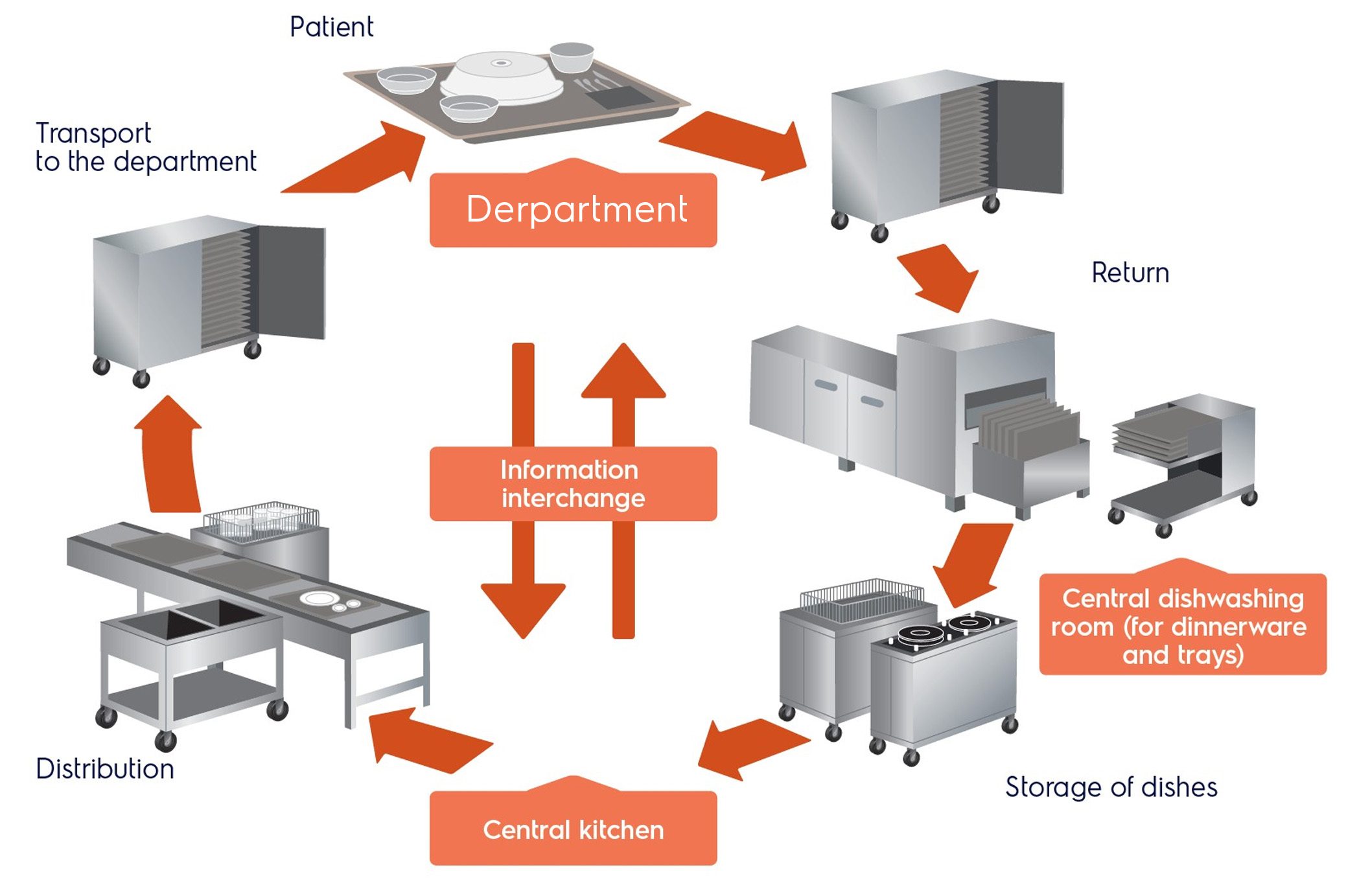 Kingfisher Court meets the highest hygiene standards
Hertfordshire, UK
"We knew what type of laundry we were aiming for and Electrolux Professional fitted our specific criteria. Our barrier laundry is our most important feature and provides complete cleanliness and also peace of mind for our staff."
Lisa  Wellings, Project Manager
Trifoglio, the most modern care home in Italy
Turin, Italy
"Each area has been equipped with dedicated solutions that take into account the needs of the home, its guests and also those who use the equipment."
Danilo Garri, Executive Chef
DPS Syrena gets their laundry under control
Warsaw, Poland
"A few years ago, I started to renovate the care institution. My goal was to have a warm and accommodating place for our guests, in a modern environment".
Ms. Malgorzata Slomian, Director of DPS Syrena
Download the brochures for more information
Get in touch with our experts
Care Homes
2016-05-13T08:26:41+00:00