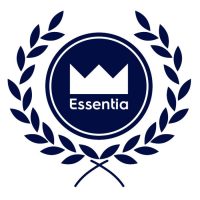 Service agreements
We take care of your equipment, so you can take care of your business from £5 per week
You can trust Essentia
Electrolux Customer Care offers a number of tailor-made service agreement
packages, designed according to our product manuals, designed to maintain
the performance, availability and safety of your equipment, maximizing
lifetime and profitability.
Base Service Package
Base Care, included with all registered products providing you with help to resolve less critical issues, with email and telephone support during working office hours, access to a global spare parts inventory and escalation to our comprehensive field service network.
Find out more on our Service Agreement Packages
Service agreements packages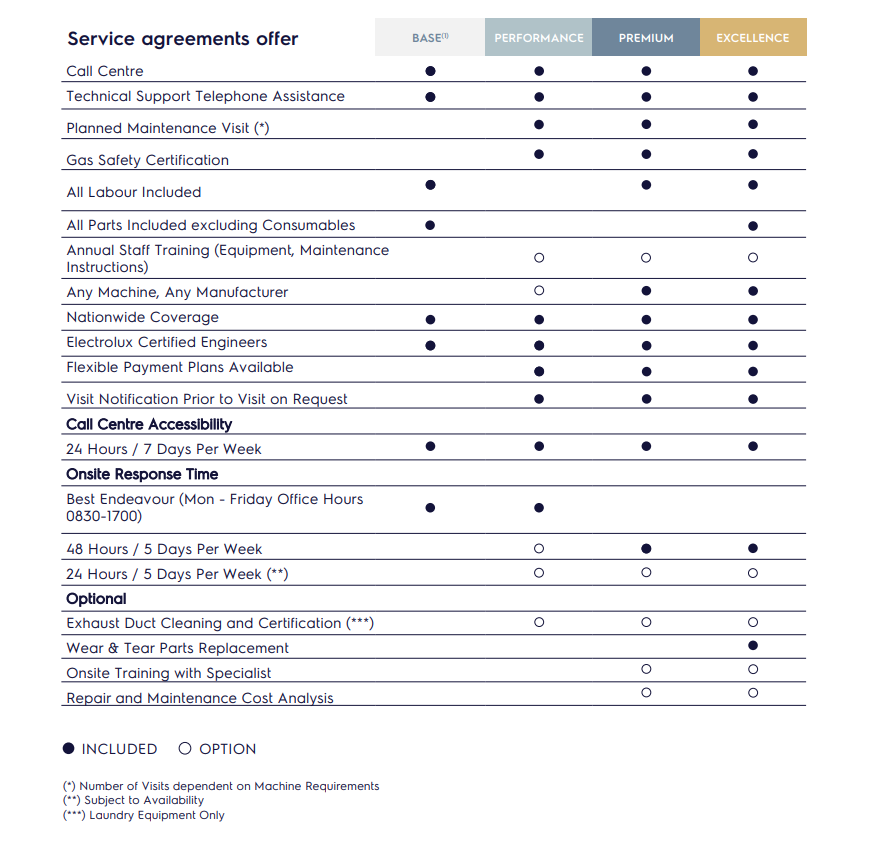 Base
Resolve any warranty issues
Included with all registered products, providing technical support during office hours, with access to our field engineering network. Provide help and service support for non-critical issues.
Performance
Elevate your standards
A planned maintenance program designed to ensure warranty conditions with consistent and optimum operating performance. Reduce unplanned downtime, maintain warranty conditions and optimal operating performances
Premium
Even more for you
Enhances the Performance Service Agreement with the added advantage of included labour costs for reactive field interventions with extended access to the Electrolux field support network.
Excellence
Peace of mind assured
An extended service plan which includes maintenance and response program to reduce and resolve any unexpected issues. It provides you with a reassurance that your costs are fixed at an all-inclusive price, supporting compliance with relevant regulatory requirements, protecting your staff, customers and your business.
You can trust
We take care of you, so you can take care of your business.
Find more about the complete solution
Service Agreements
2018-05-09T15:33:48+00:00