Flexy Line
Deliciously adaptable flexible servery solutions
Turn your needs into a bespoke design, make your guests feel at ease. Whether you are a hotel, a school or a business, imagine presenting your guests with a memorable food experience in an inspiring environment.

HERO in
Design & Flexibility
Straight lines, infinite finishes and bright lights that enhance food without sacrificing functionality.

HERO in Food
Display & Visibility
With LED lighting technology the freshness and beauty of your food is even more appealing.

HERO in
Hygiene & Cleanability
Minimal design for optimal cleaning and hygiene every single day.
Sustainability is always at the top of our list, as well as guaranteeing long term savings for our customers.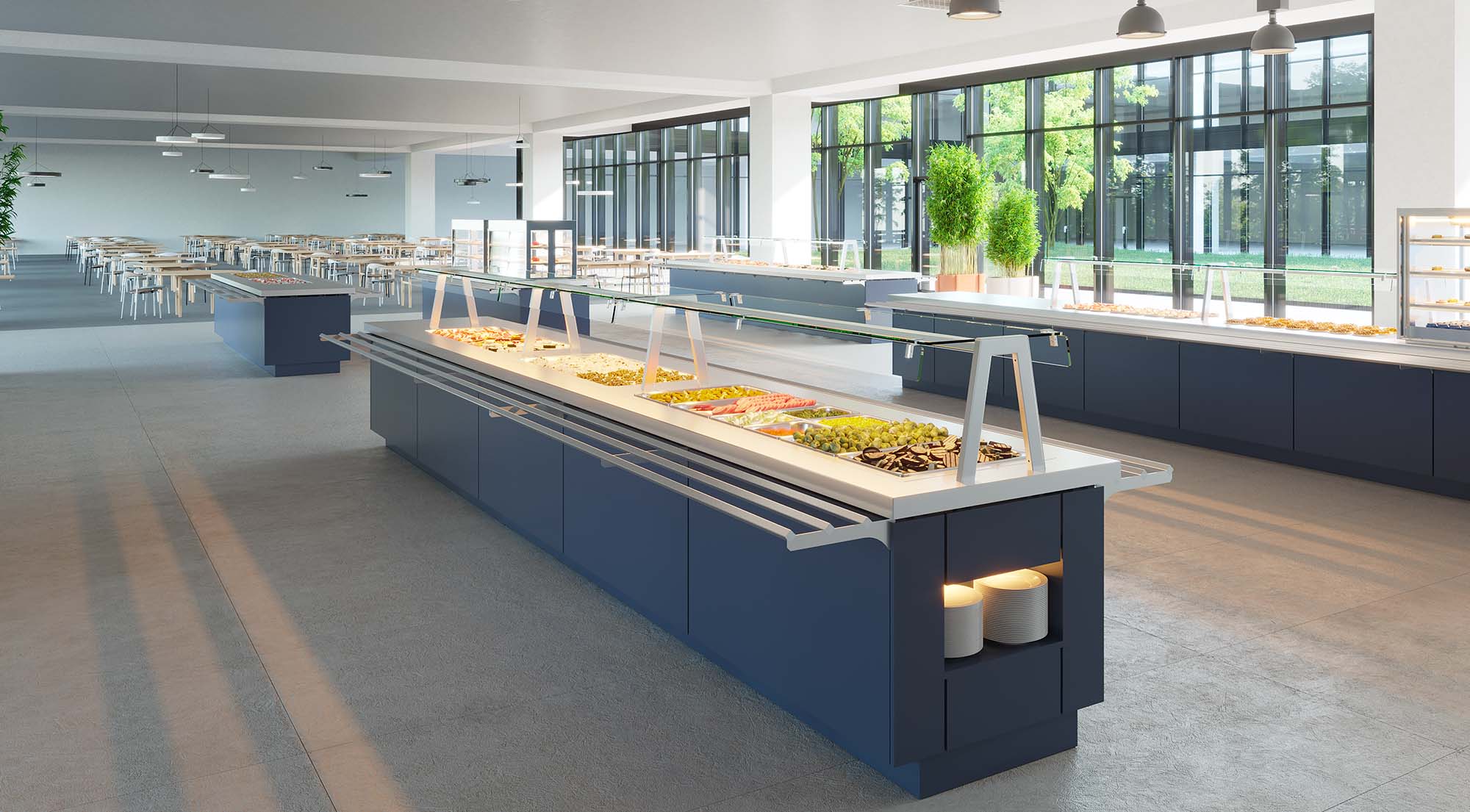 Dining out is not only a moment of real relaxation but also an experience. Satisfy all of your
customers' desires, with a focus on new culinary trends and sustainability without sacrificing
Flexy Compact & CompactJR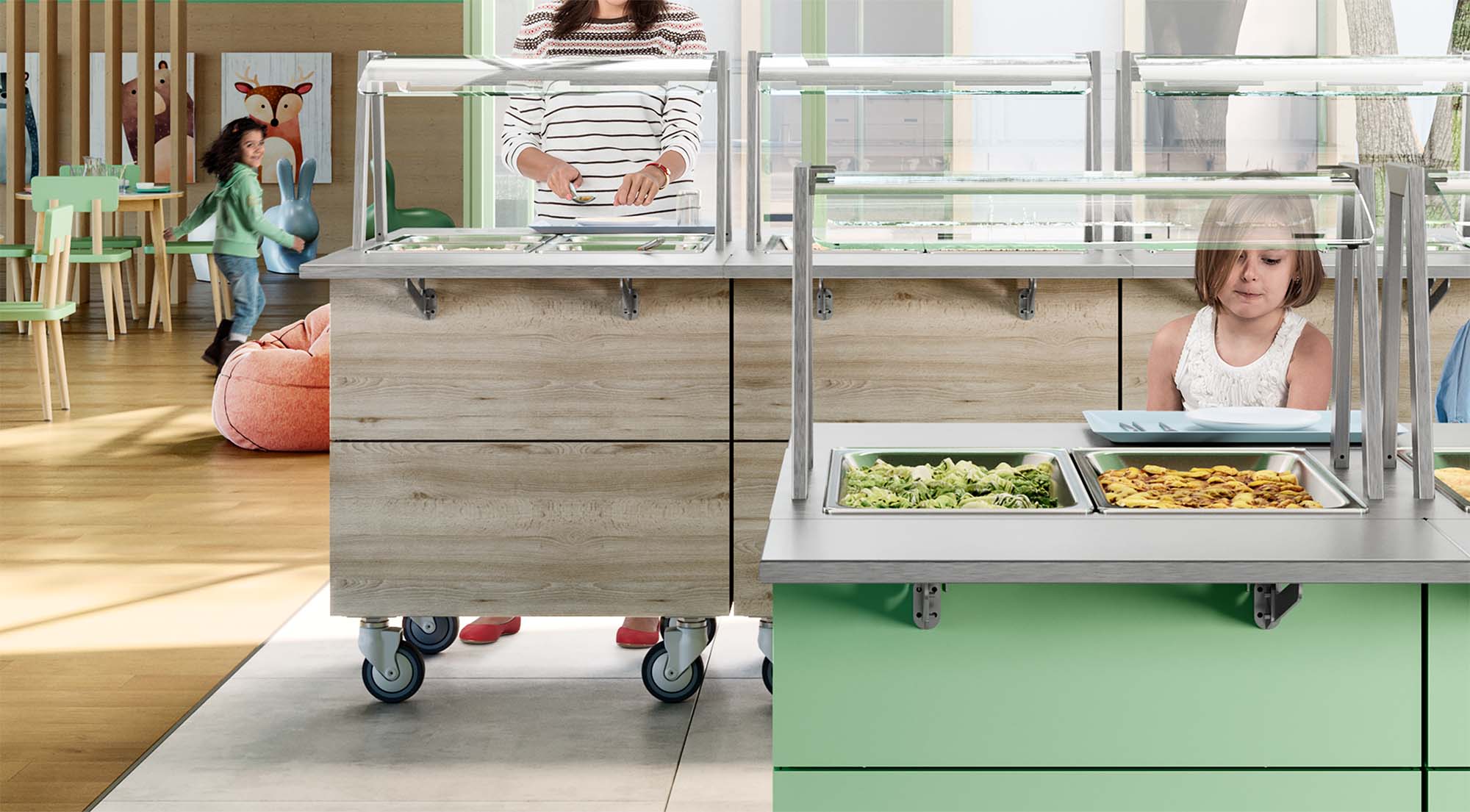 Compact and multifunctional, designed for the perfect fit – Electrolux Professional have
created a flexible line of impeccable servery solutions for your professional requirements.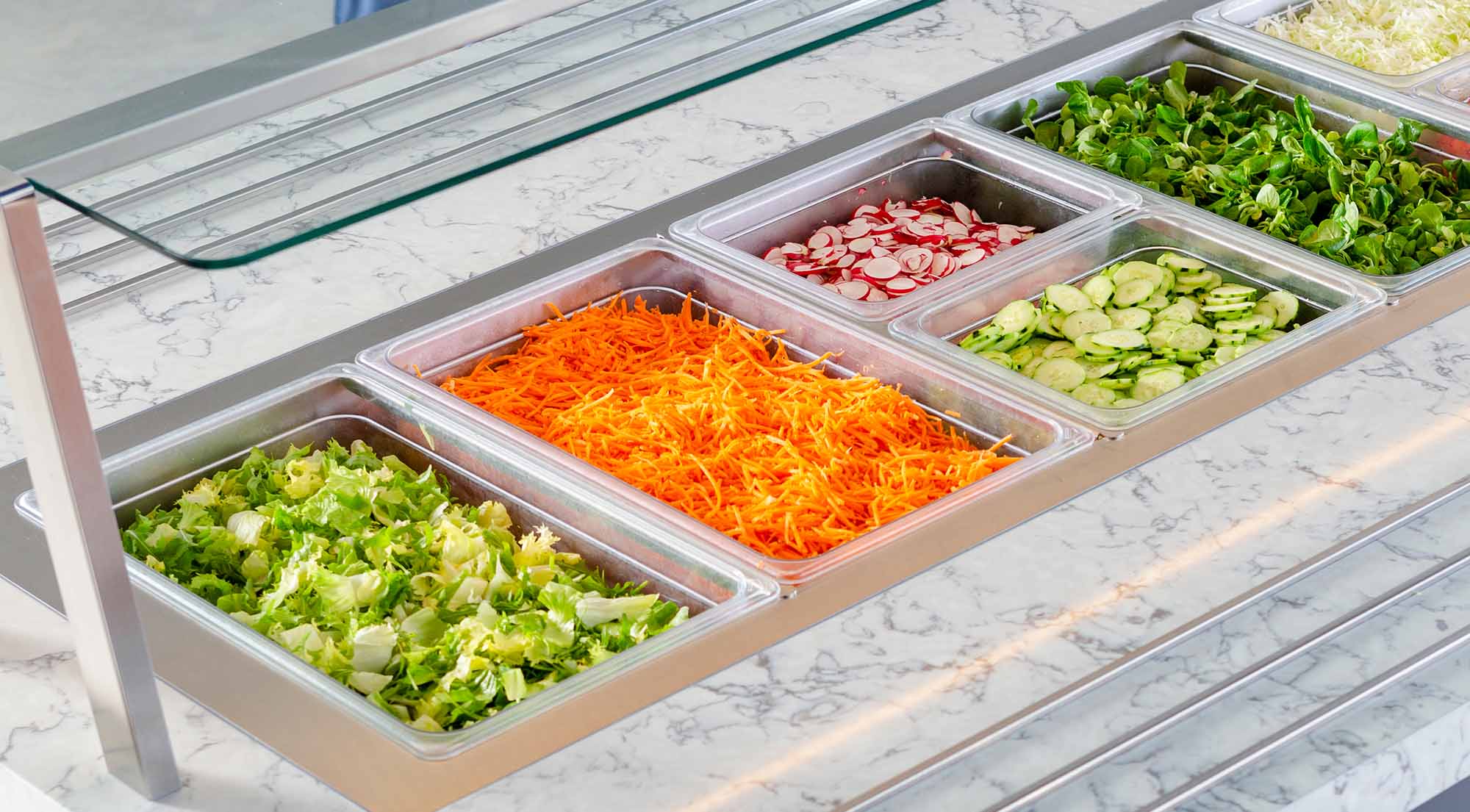 Contact us for more information on our Flexy Line solutions
Flexy Line
2021-12-01T13:23:19+00:00