We are OPEN!
Following COVID-19 recommended guidelines we have reopened with a COVID safe space. We have now ensured that from now on the following rules must be followed:
Staff have to wear PPE, this is also available to visitors upon request if needed
Visitors to bring own food and garments to demo
Respect social distancing of 2 meters
Follow the one way system in place
If you would like to come in for a demo and view our OnE solution for Beverage, Food and Laundry click here.
Find out how Electrolux Professional equipment can be tailored to your business
Discover how our products can benefit your business.
Business Solutions
Having trouble with you equipment?
Having trouble with your equipment or want to know how to maintain your machines to ensure optimum performance. Check out our page on how to maintain your equipment!
Equipment Maintenance
Center of Excellence in Luton
Electrolux Professional in Luton is home to the Center of Excellence, in which we have three fully working laundry, food service and beverage areas, as well as a static showroom and technical area which allows our service partners to learn the products inside out.
Being at the unique facility, means that customers can experience the full capabilities of the Electrolux Professional Line 6000, Lagoon Advanced Care and myPRO laundry range. SkyLine combi ovens and blast chillers, thermaline induction and free cooking along with our extensive beverage and soft serve systems.
The Center of Excellence is the epitome of Electrolux storytelling for our customers and partners.
The static area of the showrooms displays our thermaline range, which combines the latest in culinary technology with the flexibility of choosing from a range of cooking options to suit your needs. The static area also shows the rack type dishwasher, XP horizontal suite, our SkyLine cook and chill system as well as the ecostore and refrigeration cabinets we provide.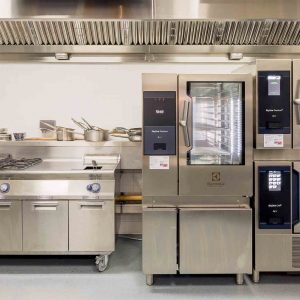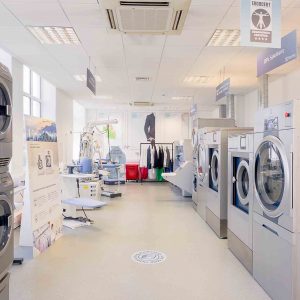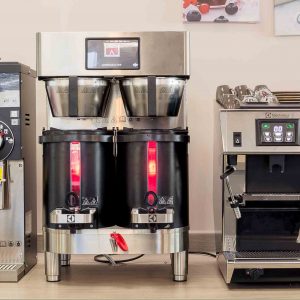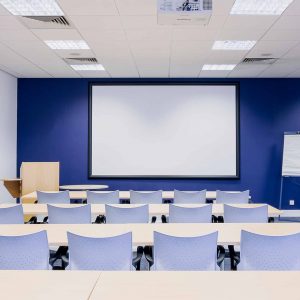 Offering customers innovative training concepts and memorable experiences with its brand and solutions, is a commitment at Electrolux Professional.
When culinary culture and technology meet each other, the result is an educational method based on experience and customer dialogue, and dedicated to the hospitality professionals who fly in the face of the business with a different approach.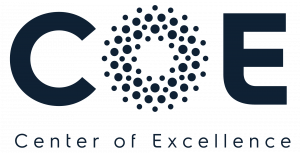 The Centers of Excellence – Electrolux Professional's showrooms and training facilities all over the world – were born with this purpose.
They are equipped with the most innovative and representative solutions for Food, Beverage and Laundry, demonstrating their full potential, thus reflecting the Company mission to be the OnE trusted partner making customers' work-life easier, more profitable – and truly sustainable, every day.
Living a full taste experience at the Centers of Excellence
The Centers of Excellence are designed to offer a complete and extremely customized experience. Guests are invited to take a deep dive into the entire Electrolux Professional product and customer care portfolio, discovering the flagships innovations for Food, Beverage and Laundry, and enjoying seminars, events and live demonstrations in the training kitchens.
More than 70 chefs from the Electrolux Professional Chef Academy – and a number of product and customer segment experts – are available to shape the visitor journey following his/her needs and expectations. Therefore, every single experience at the Centers of Excellence is unique – tailored to suit the customers' requirements and developed to best fit their business priorities, wherever they come from in the world.
Moreover, the Centers of Excellence are global hubs where the latest food trends find space, networking and learning opportunities are exploited, multiple culinary cultures and traditions can merge, ideas and forefront techniques are shared.
Center of Excellence
2016-11-30T13:43:24+00:00