From my hands, to yours
There aren't many chefs like Nuno Mendes. A cooking visionary, yet effortlessly relaxed in equal measure, his latest venture marks a bold reimagining of the London restaurant scene.
Delivering such a forward-thinking concept which lays bare the inner-workings of a professional kitchen cannot be achieved without a state-of-the-art heart. Here is how Nuno Mendes turned to Molteni to make his dream a reality.
The memory
"Growing up in Portugal, there was a ritual which was on Sundays, we always gathered around a large table – mostly composed of family and some friends. It was the highlight of the week," begins Nuno.
"My grandmother would put some amazing dishes on the table, my father would help, everyone would go into the kitchen – it would be one of those four or five-hour lunches that goes into dinner. It felt like a celebration. For me, most of my memories of childhood were sitting round a table,"
With such a diverse collection of restaurants in a compact geographical area, Redchurch Street is just a snapshot of London's eclectic dining scene.
Nuno continues: "In a city like London it's so hard to gather enough people around a table to create an experience. This is why for a while I've been thinking about developing a concept that is built around a table."
The concept
The 16-seat site comprises of a fully-open professional kitchen, dining room and wine room, all behind a door that would be hard to spot if you didn't know it was there.
"Like in any good dinner party, you enter and go straight into the kitchen. Usually the hosts are busy finishing off things in the kitchen, so you come in and someone will open a nice bottle of wine or offer you a cocktail, and you start there. If someone's cooking something, they'll give you a nibble –  'try this, try that' – so it's a natural flow of a gathering. We wanted to recreate that in a similar way, not too gimmicky or forced, but natural," says Nuno.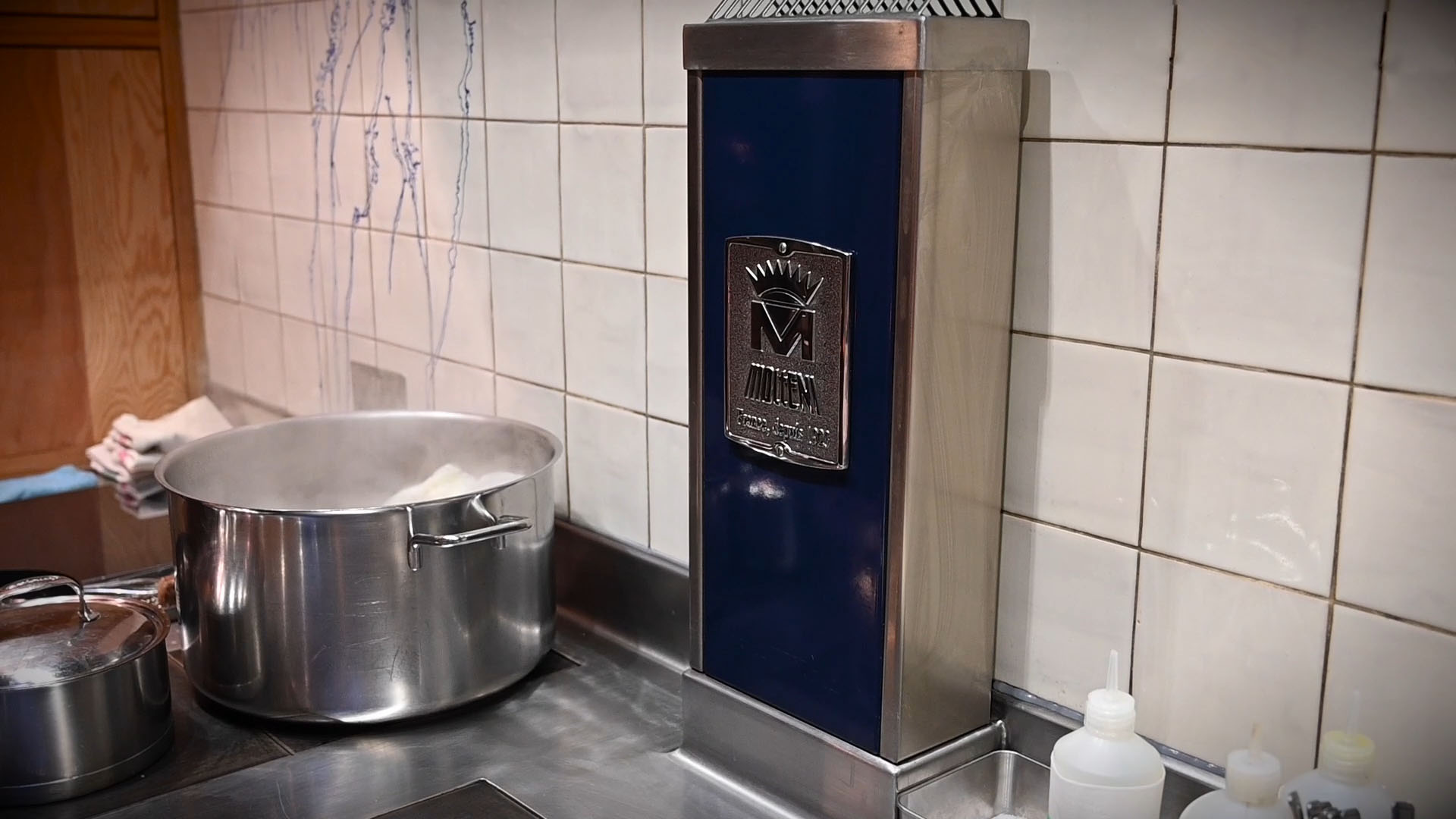 At the heart of the Mãos kitchen lies a state-of-the-art Molteni 1923 series stove, made bespoke to Nuno's exacting standards in a small factory in France. With the freedom to commission every tiny detail, from deciding the exact mix of direct and indirect cooking surfaces, through to the size, shape and finish of the stove's rails, handles and control knobs, the finished article is completely unique to Mãos. Combining a plancha, for direct and indirect cooking; with three cast iron hotplates and a static oven, the Molteni is the real engine of the Mãos kitchen, and allows the team to undertake a huge variety of processes from a relatively compact footprint.
The heart of the kitchen.
"To work with such a tool is incredible. Every day we come in and we see it, it reminds us of how fortunate we are. It's very much the workhorse – but an amazing workhorse – and it's the one that we rely on the most. If we were stripped out of the Molteni, we'd be crippled," Nuno continues.
With a deep blue one-piece enamel construction, coupled with sleek stainless steel and chromium trim, the Molteni also acts as striking centrepiece to the kitchen.
"When the guest walk in, they can go straight up to the Molteni and go 'What's that? What are you cooking on?' and ask questions. Sometimes we sear things and carve it straight for them, if they want to try something – it's very interactive. I think it breaks down the barriers – the formality – that often comes with the food," adds Nuno.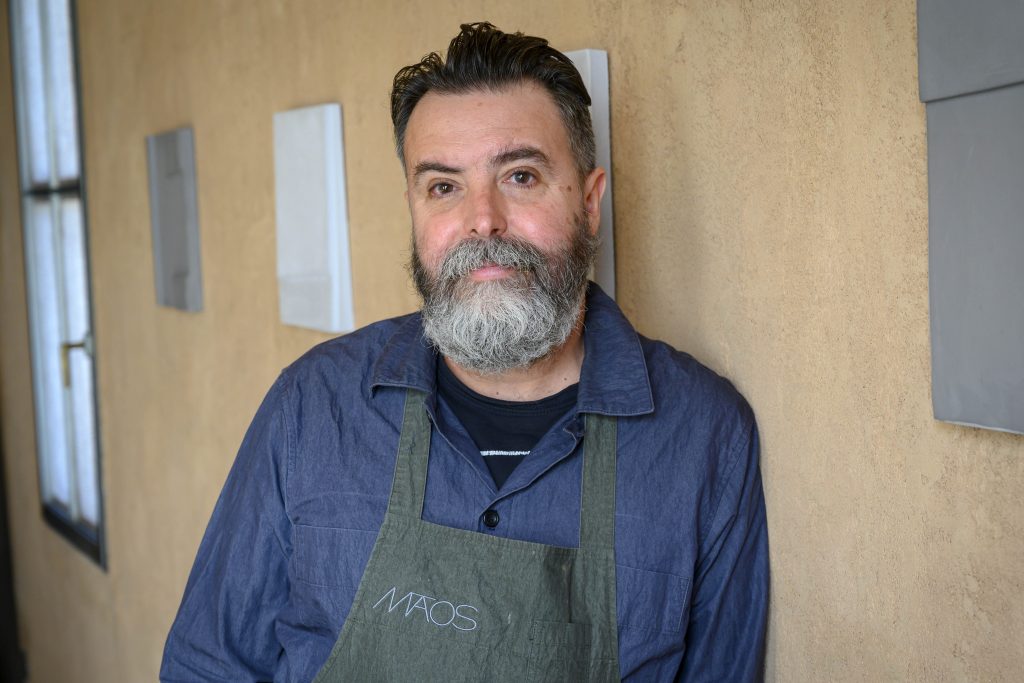 "We wanted to have a menu that was free. We didn't want to say we were going to be Portuguese, Japanese, or whatever. I don't think we have a label. I've never actually thought about it – I don't know how we would call ourselves," he concludes.
"What are we? Are we Portuguese? No, we are not. I am Portuguese but the menu's not. Are we Japanese? No we're not, but we like Japanese products. Are we British? Yes, 100%. Most of our produce is British, and grown on small farms. So what are we? We're Mãos."
For more information on the Molteni range of bespoke cooking suites, please visit: www.molteni.com.
Contact us to start your journey
Mãos – From my hands to yours
2019-07-17T15:30:05+00:00