Central to the castle's redevelopment was the design and installation of a brand new restaurant, 1176; which takes its name from the year of Wales' first Eisteddfod, a cultural celebration of music and arts, which was held at the castle. Offering panoramic views of the striking local landscape, the 70-cover site – complete with smaller event kitchen to support weddings and functions – opened in June 2015, is as much a key part of the town's restaurant scene as it is a place for visitors and tourists to grab a bite to eat on a day out.
With the focus firmly on providing fresh, seasonal food, an on-site kitchen garden nestled away at the rear of the castle ensures that Head Chef David Coates, of contract caterer Finesse Catering, is able create honest British dishes using local ingredients. However, given the varying demand placed on David and the chefs at 1176 – from a daytime café menu, to evening and weekend tapas and bistro cuisine, as well as weddings to cater for – the new kitchen needed to be able to stand up to the rigours of a diverse offering, with a minimal site footprint.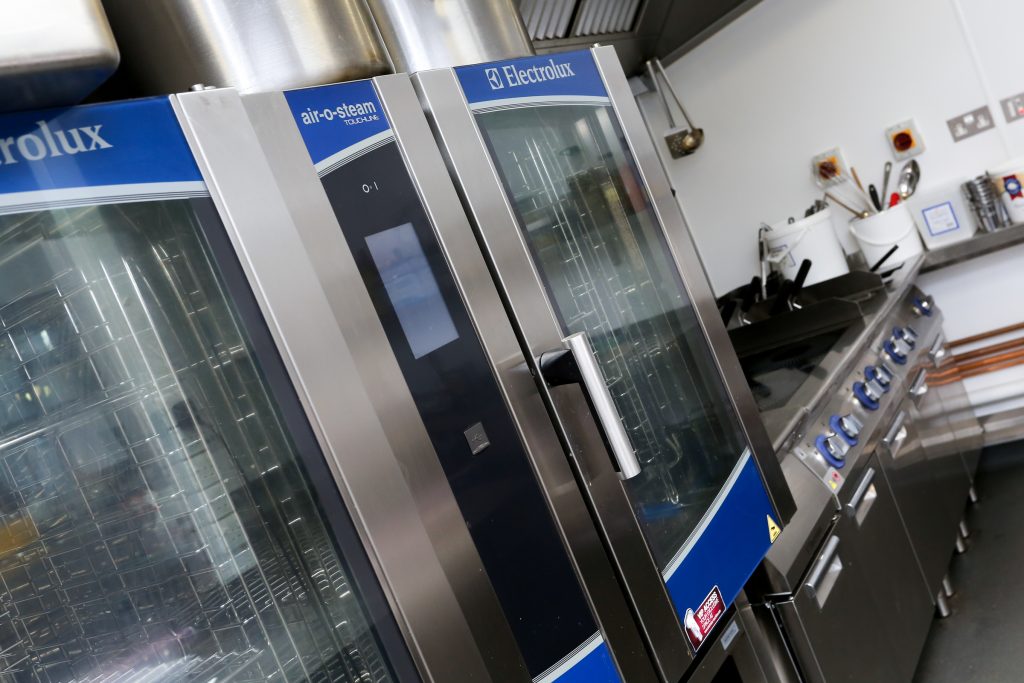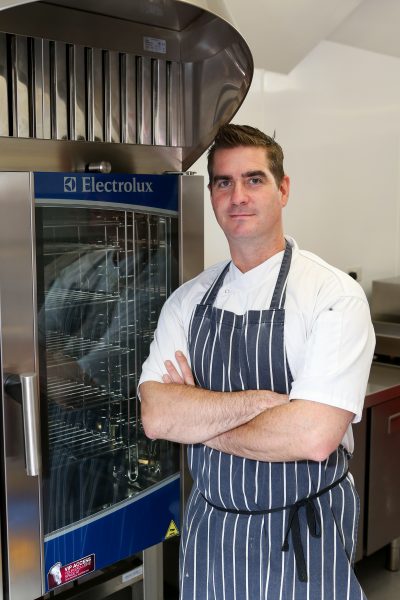 The Installation
The 1176 procurement team spent a day with catering equipment distributors, ABM Catering for Leisure, exploring potential equipment options to best suit the restaurant's intended menu aspirations and kitchen footprint.
The design was centred around two Electrolux Professional air-o-steam combi ovens, which allow the team to carry out the bulk of their roasting, slow cooking as well as baking the homemade breads and cakes used across the daily café menu; the kitchen also features a four-ring induction hob, which has already contributed to a noticeable reduction in energy bills, as well as a pasta boiler and fryer. Two Electrolux Professional ecostore fridges and a green&clean hood-type dishwasher complete the installation, giving 1176's chefs a robust, reliable kitchen which is capable of meeting the varying demands of the castle's midweek tourist trade and weekend destination restaurant menu.
A further air-o-steam combi oven and warewasher 505070 were also fitted in the castle's Brewhouse kitchen, which is used when catering for large events, such as weddings and functions held in the castle's recently completed Pavilion area.
The Feedback
"We're very limited on space here, so when we're designing menus for the evening we have to be very conscious of what we're putting on and make sure we utilise our equipment as much as possible," said Head Chef David Coates.
We depend on the versatility of our combi ovens quite considerably. We only have four hobs and quite a small kitchen team due to the space, so we use our combis to help ease the strain on pan-based food.
Our hood type dishwasher is also very important to us – particularly as a full cycle only takes three minutes – so we keep it on most of the time to help with the turnover of table ware and cooking equipment."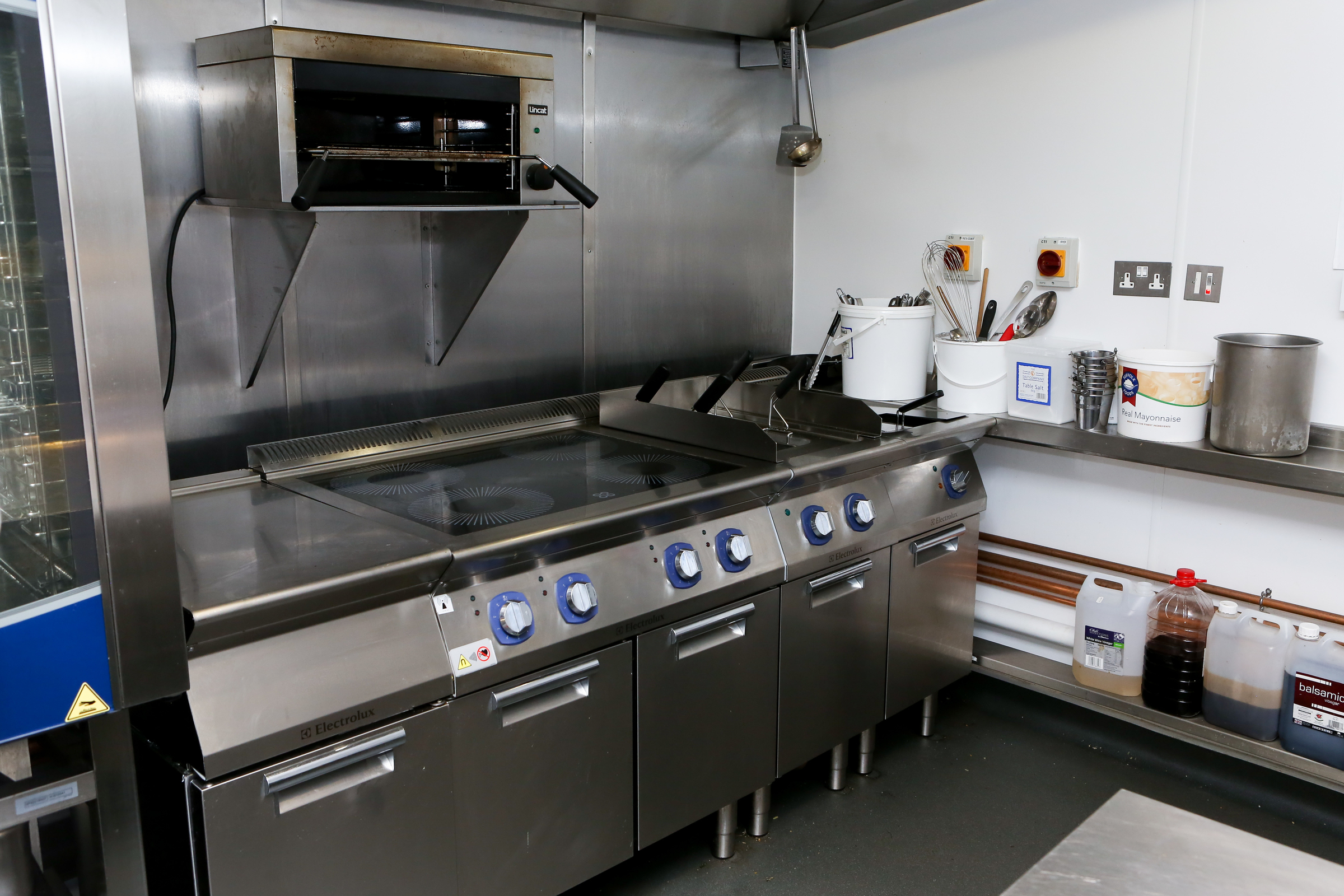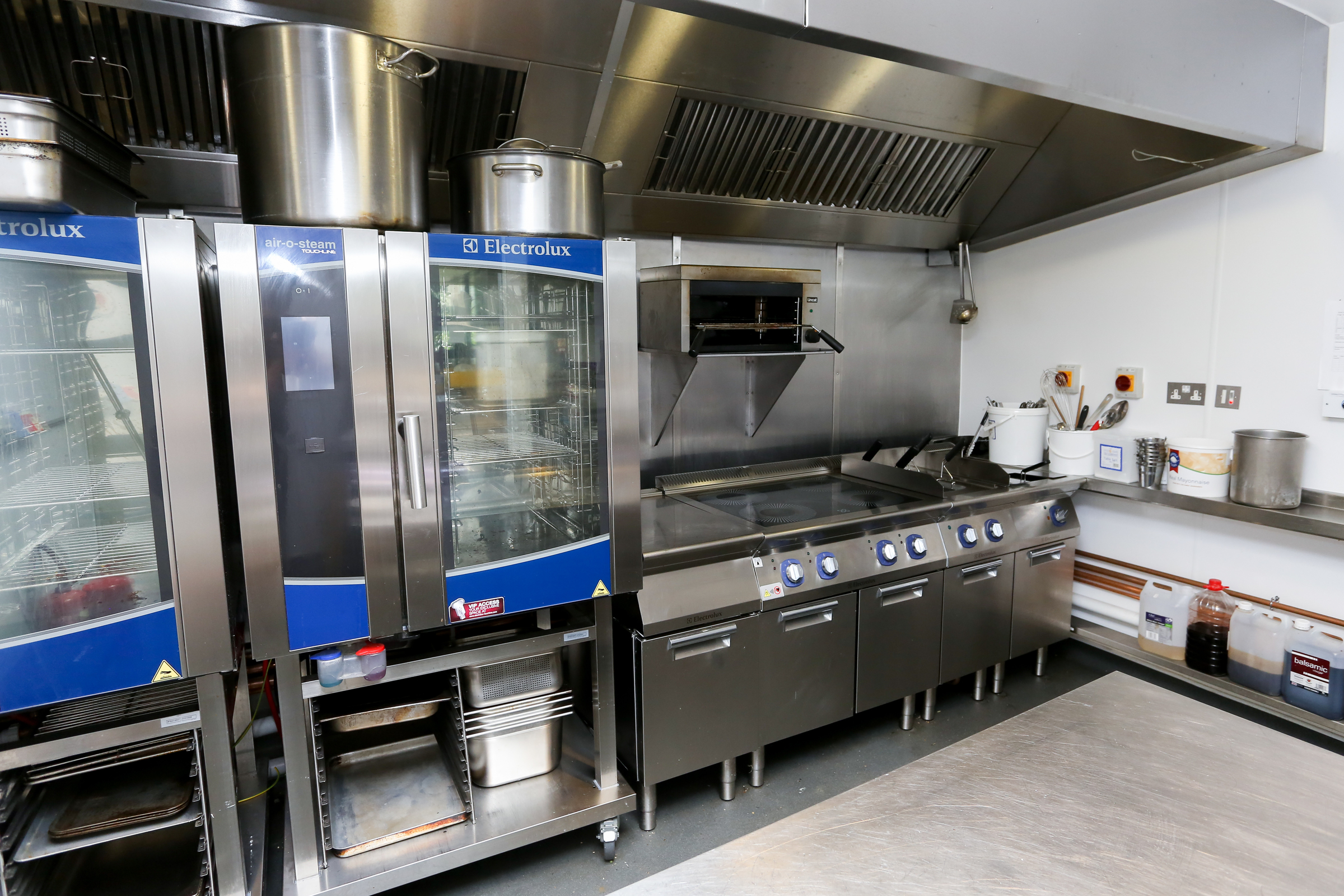 "This is the first time I've used Electrolux and I've been very impressed – it's good equipment which helps us make the most of the seasonal produce we have to hand and get as much of it on the menu as possible, given the footprint of the kitchen."
David Taylor, who led the 1176 procurement team, added: "Spending the time with ABM Catering for Leisure was very important for us to ensure we came away knowing we had settled on the right equipment for 1176. To be able to conduct tests and sample runs was very useful indeed and meant we put a lot of faith in them and in the
Electrolux equipment.
"We weren't familiar with combi ovens prior to our visit, but because we have a vision of ultimately holding fine dining events at the restaurant, they were able to give us a full demonstration of the versatility and the capacity of the Electrolux combis.
"They've certainly proved to be very good so far. It's been a learning curve for the chefs as they've not used this kit before, but I'd definitely recommend Electrolux equipment. The restaurant has now really found its feet and we see it as a great success story for the castle".
Cardigan Castle
2017-05-08T14:24:55+00:00