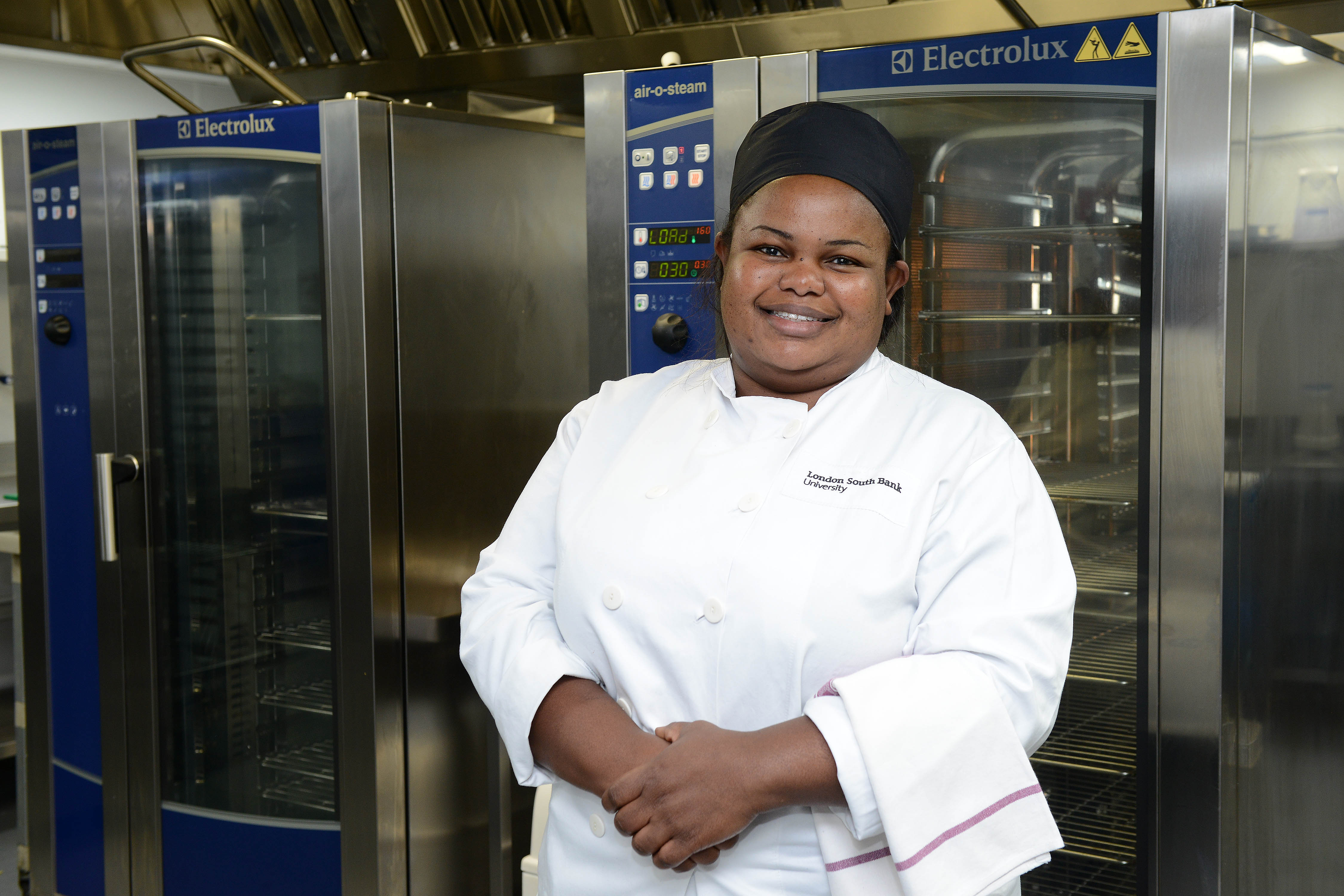 With nearly 20,000 students coming and going each day at London South Bank University (LSBU), keeping them engaged above and beyond their studies is a massive challenge. Given the abundance of high street chains and takeaway options all vying for customers on a budget, the catering departing at LSBU turned to catering design experts and Electrolux authorised partner, IFSE and Electrolux Professional to help keep students on site. Healthy and nutritious food might not be the first thing that springs to mind when it comes to student diets. Yet with many now keeping a closer eye what they eat, the catering team at LSBU were quick to realise that tailoring their offering to meet this demand for healthier food would stand them in good stead going forward.
After LSBU was granted University status in 1992, the campus' main kitchen remained largely unchanged for over 20 years, until a new kitchen was commissioned in 2014. With a view to offering a diverse base of healthy options, as well as a few student classics, for breakfast, lunch and dinner; the catering team needed a kitchen which could meet the scale of demand and allow them to use produce suitable meals for the student budget.
With a clear brief of meeting the demands for high volume yet healthy catering, LSBU – through IFSE – approached Electrolux Professional.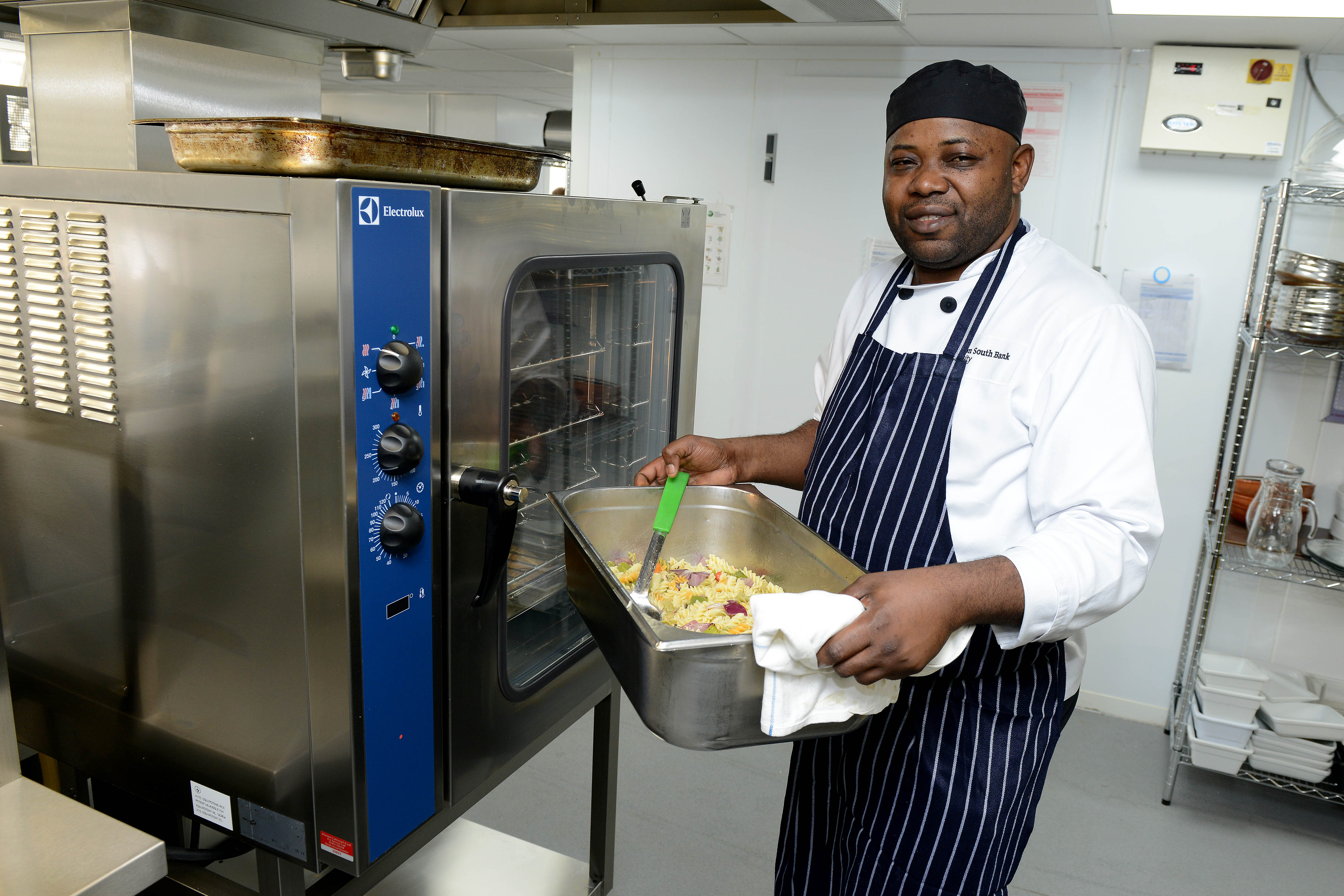 The proposed design represented a total kitchen solution from blast chillers to gas burners, centred by the need to have a functional, sustainable kitchen.
Key to the kitchen's ability to turnover high volume yet low cost flavoursome meals was the installation of a thermaline 90l gas tilting pressure braising pan. With its ability to offer braising, simmering, boiling, pressure cooking and steaming, all from one piece of equipment, the Electrolux pressure pan has quickly become a necessity of the kitchen. Given the healthy nature of the menu, beans and pulses form a key component
of many dishes.
Whilst they could take several hours to cook using the previous equipment, the pressure pan enables the LSBU team to cook a wide range of bean-based soups and stews in a fraction of the time. Similarly, cost-effective cuts of meat such as beef brisket are now able to be cooked quickly, yet at low temperatures under pressure to retain moisture and prevent shrinkage – empowering the team to keep costs down by achieving maximum yield from each cut.
The ability to cook fresh produce and then immediately chill it is also crucial to the smooth running of LBSU's kitchen, given the number of covers each day. A 20 grid Electrolux air-o-steam combi oven enables the team to take fresh produce, such as a whole salmon, cook and rapidly chill it in the blast chiller before service, and then reheat it for either lunch or dinner sittings.
Nicky Gashumba, head chef at London South Bank University, commented: "Our menu is based on fresh, homemade food – we make everything fresh and we don't buy anything frozen. The previous equipment was a big challenge for us when it came to creating quality food given the express timing needed for the students to eat their food and get back to their classes.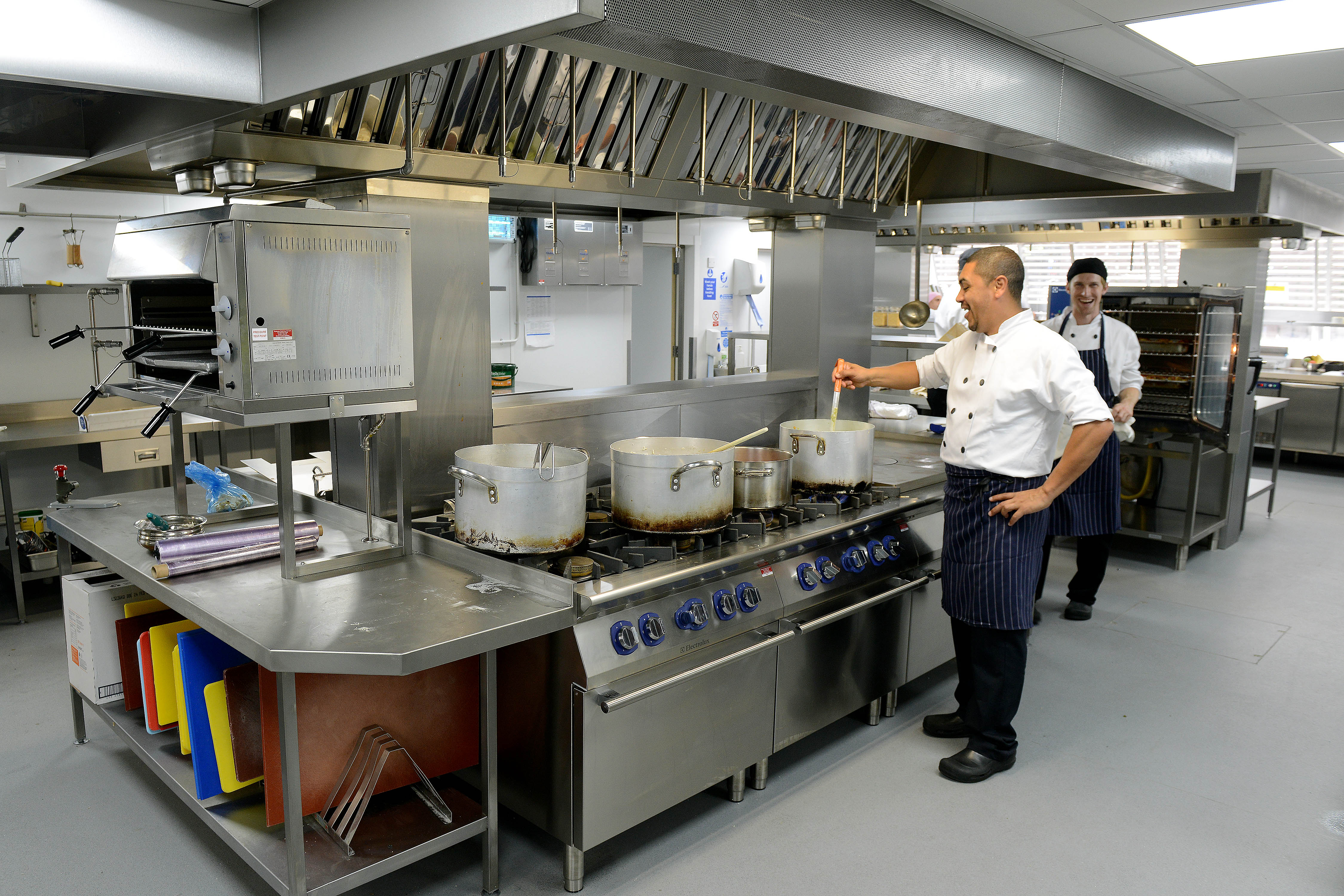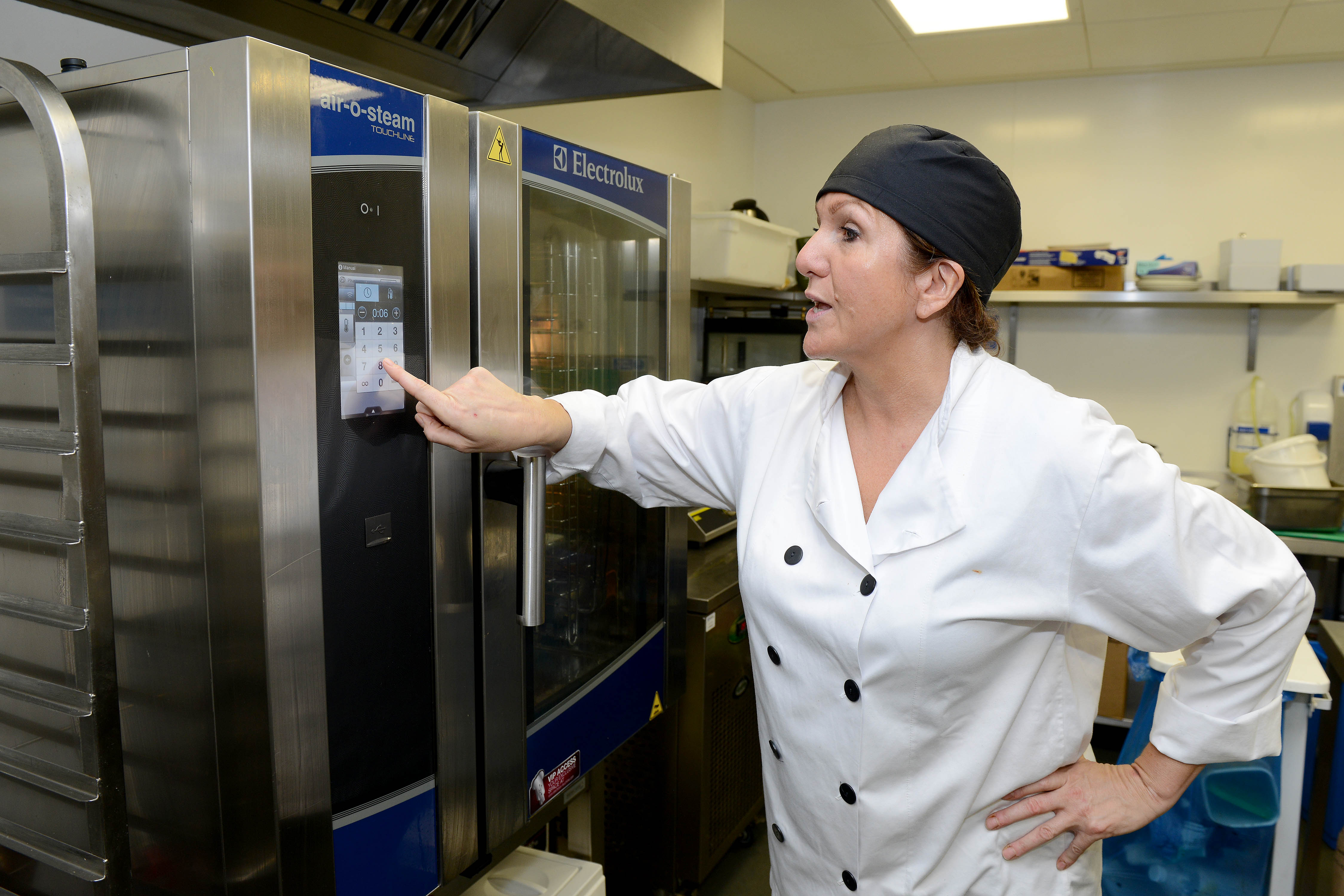 "I've worked with Electrolux in the past, and when I heard they were going to be supplying the equipment for the new kitchen, I was excited. I've already seen the difference. Now, my chefs come in and where it used to take several hours to prep for lunch service, the time has now been cut in half.
With the pressure pan, we can cook things quicker and retain the flavour; and we can prepare some meals in 12 minutes, which would've had to previously start the day before. It's just perfect; it's a dream for
a chef."
"I've already had two chefs come in to see my kitchen and they loved it – they're actually jealous of what I have! I would always recommend for any chef in search of quality to look at Electrolux first. All in all, I know the quality is the best we'll ever get".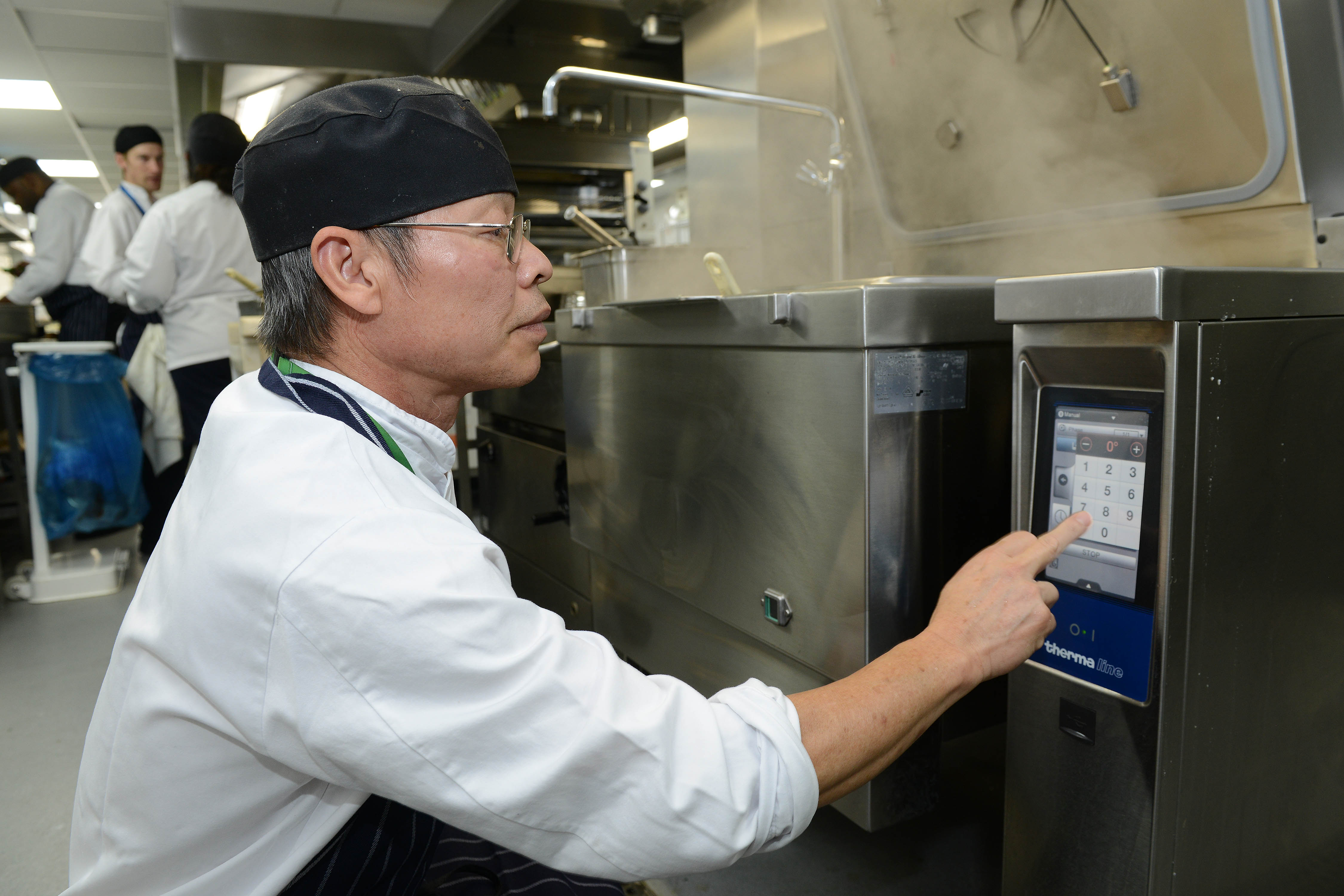 South Bank University
2017-05-08T15:10:34+00:00