Electrolux helps Italian restaurant stay true to its roots
You'd be hard pressed to argue that the perception Italian food in the UK has not been shaped by the rise in prominence of the high street restaurant chain. However, one London restaurant has reaped the rewards of staying true to its roots, with the venue's Italian owners and Italian chef elevating even the simplest of dishes to a whole new level.
The Vision
Cacio & Pepe – or in English, cheese and pepper – is a pasta dish that says it like is. Honest Italian food comprising of a two-ingredient sauce and spaghetti. It is also the name of one of Pimlico's newest restaurants that is quickly making a name for itself delivering rustic flavours in a fine dining setting, at an affordable price.
As the favourite childhood dish of owner Mauro Della Martira, Cacio & Pepe is, unsurprisingly, one of the restaurant's signature dishes. The rest of the menu stays true to form – presided over by Mauro's daughter and winner of Masterchef Italia Enrica, and Head Chef and proud Roman, Danilo Lubrano.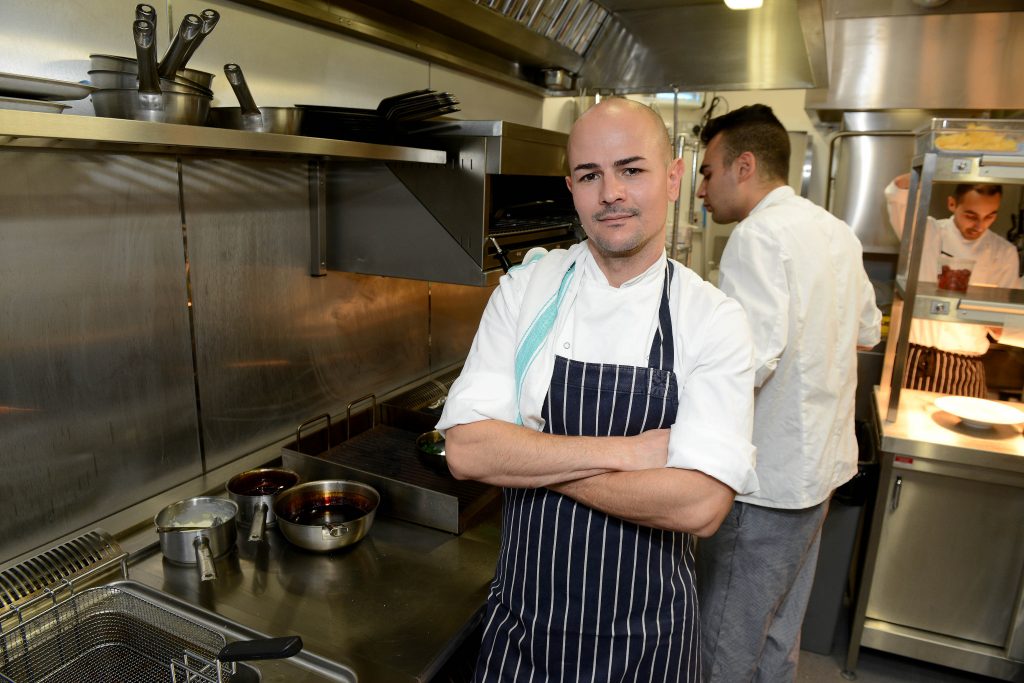 Yet whilst making classic Italian flavours stand out in an already densely populated restaurant scene is a challenge in itself, when such an establishment opens in the middle of one of Central London's most prestigious postcodes, then kitting out a kitchen capable of matching the quality of the food soon becomes even more difficult.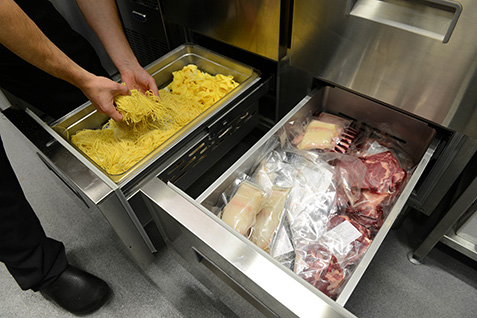 The Installation
For Cacio & Pepe, the biggest obstacle was simple – space. With a two-storey restaurant occupying the ground floor – largely comprising of a wine and canapé bar – and basement, finding a balance between sufficient front of house space for 80 covers, and a suitably equipped kitchen, was no easy matter for Mauro, Enrico and Danilo.
Versatility was key when it came to selecting the equipment. Working closely with Electrolux Professional approved partner and catering design company, IFSE, the group brought a sample menu along during the design stage to ensure that any purchases would both facilitate the production of high quality cuisine, and fit into a compact kitchen footprint.
Given its multi-functional ability, an Electrolux Level B combi oven was selected as the workhorse of the kitchen, with a view to covering the total breadth of Cacio & Pepe's menu– from starters to puddings, and everything in between. An Electrolux 15 litre electric fryer and 24.5 litre pasta cooker were also incorporated into the streamline kitchen design, alongside a gas hob range and grill top.
In order to offer the maximum amount of storage, an Electrolux prostore 470 litre fridge and freezer unit were installed, and the kitchen installation was completed with an Electrolux hood type dishwasher. The upstairs bar area also featured and Electrolux under-counter glass washer, which operates silently to allow for minimal customer disruption and to free up more space in the basement kitchen.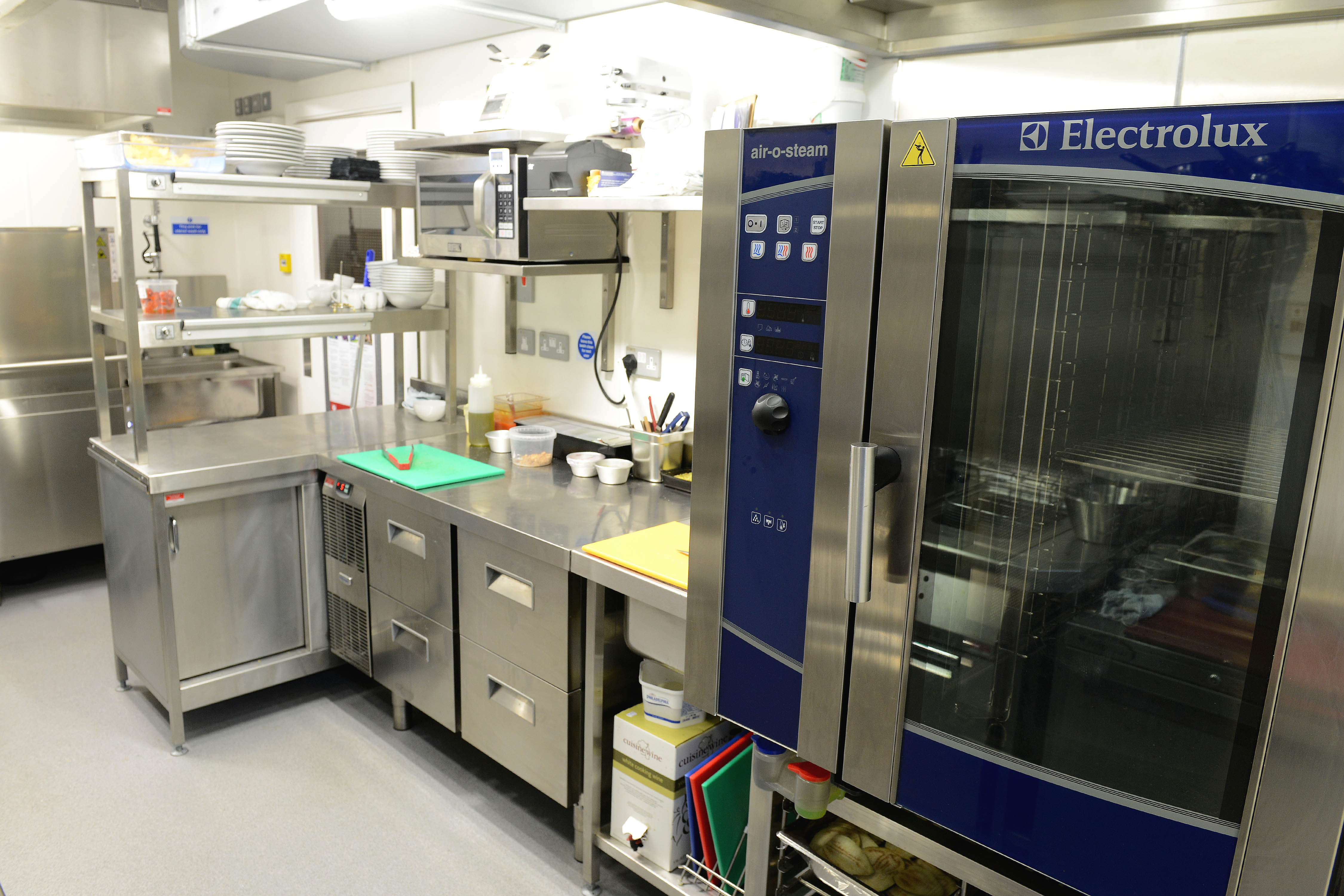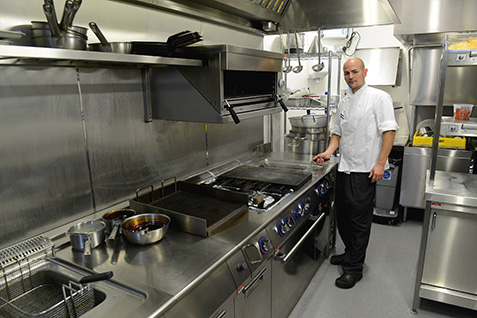 The Feedback
"The food we serve here is traditional Italian, with some regional influence – especially from Lazio given both Mauro's and my own early life in Rome," says Chef Danilo.
"The menu also reflects the size of the kitchen – we keep it to just five or so options for each course so it remains manageable. However I change it twice a month to reflect the seasonality, what produce we have available to us at the time, and what is popular among the diners.
"I'd worked with Electrolux Professional earlier in my career in Italy, so when Mauro told me that Electrolux equipment would be installed in the kitchen, I was very happy.
"The combi oven is amazing. We can use it to bake our own focaccia in the morning, as well as many different types of dessert. We do a poached pear for example, where we vacuum-pack it and cook it using the steam setting on the combi for twenty minutes, and it comes out very soft and tender.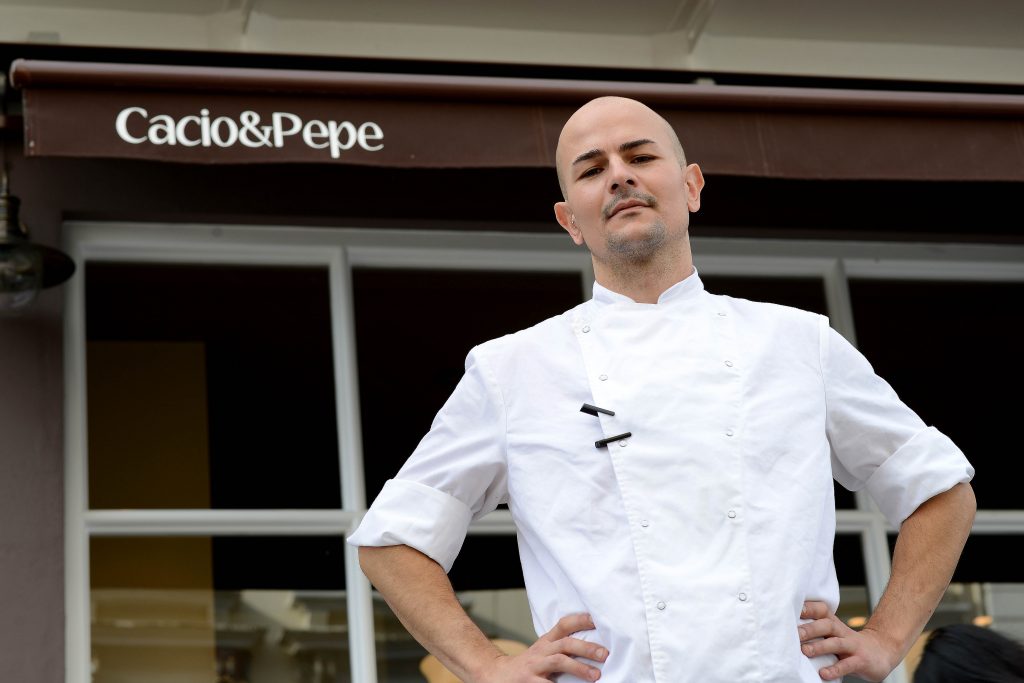 "What's more, as we use it for pretty much everything, the self-cleaning ability is very important. It's quick so we can easily shift between dishes, which is again important as we only have one oven here.
"The dishwasher is key for us as well. It has three different programmes – the quickest being just 45 seconds – so if there are just a few dishes we can go for that, or if there's a lot to clean in one go, we can just use the longer one – which even then is just under three minutes. Similarly, the Electrolux fryer is great to use. I'd worked with ones in the past and they were a nightmare to clean, but this one is electric so there is no filament, and the drain at the bottom means its quick and very simple to empty and clean after service.
"I'm more than happy with the equipment I have in my kitchen, I'd definitely recommend it to any chef."
Cacio and Pepe
2017-05-08T13:03:13+00:00