Back to School Kitchen Essentials
Having worked with schools of all sizes, with and without kitchen facilities we have the experience to help you evaluate, upgrade, plan and install the right kitchen equipment solution for your school.
Combi Ovens:
The brand new SkyLine Combi Ovens provide the most versatile and effective cooking result for ease and convenience in the kitchen.
Given the rapid development in the technology of combi ovens in recent years, a good combi oven can help a chef to execute a large number of processes, including roasting, grilling, poaching, steaming, baking, frying, and many more.
When cooking for a school the demand for a change in foods is high so a machine that can handle every process is key.
Electrolux Professional's SkyLine Combi Oven range also features a touch screen panel with pre-programmed recipes and preset cooking functions to save you time when cooking, the SkyLine Combi Oven automatically ensures that food has been perfectly cooked while operating in accordance with HACCP standards (patent US6818865B2 and related family)..  Alternatively you can save your own recipes to speed up the daily processes.
To find out more about our combi ovens click here!
Modular Cooking
Electrolux modular cooking XP range can be configured for any environment. With a choice of medium or heavy duty, the XP range is perfect at suiting your needs and ensures that your high standards of cooking are always met.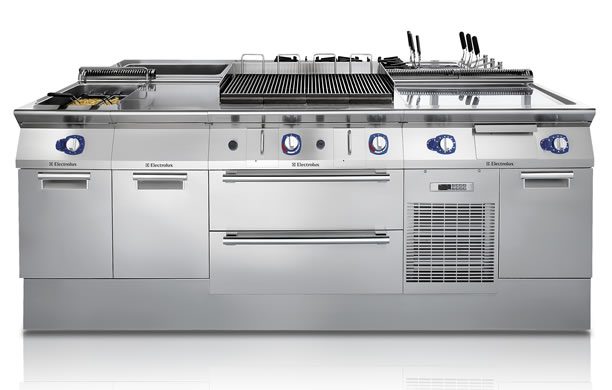 900XP range
Automatic Pasta Cooker HP is extremely versatile. Not only pasta, it boils meat, vegetables, potatoes, rice, cereals and more.
PowerGrill: high performance grilling system and superior heat uniformity.
1200mm-wide Fry TopHP: superb productivity and quality of cooking.
Gas convection oven: increased productivity by cooking on 2 levels, and maximizing kitchen operations.
"Flower flame" burners: flame adapts to pots of any diameter, heats only the bottom.
700XP range
The new 700XP stove incorporates a number of clever innovations to improve cooking efficiency and productivity:
High power Induction Top and woks increase performance assure low heat emissions to increase savings and a better cooking environment.
The Electric Hob Top offers small, labour-intensive kitchens increased productivity as compared to standard electric plates.
The exclusive "flower flame" burners guarantee flexibility and high efficiency. Because of their unique shape, the flame is precisely adjusted to fit pans of any diameter.
Find out more about our 700xp&900xp ranges. Click here!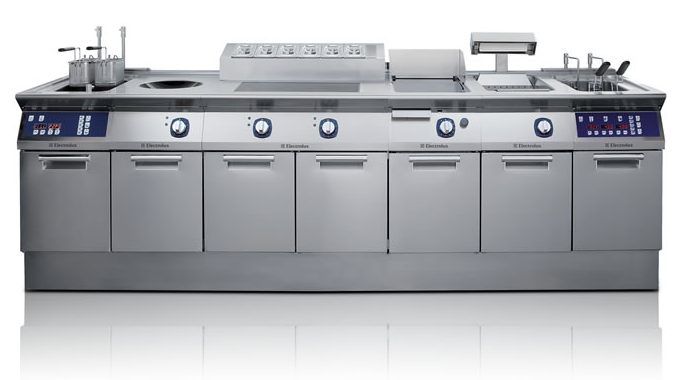 Cut, mix and slice with our range of vegetable slicers, food processors, mixers, meat mincers, slicers and chopping blocks.
Electrolux vegetable slicers offer different models – table top and freestanding – all working simultaneously to grant higher productivity with hoppers for large and long vegetables to fit all types of veggies and fruits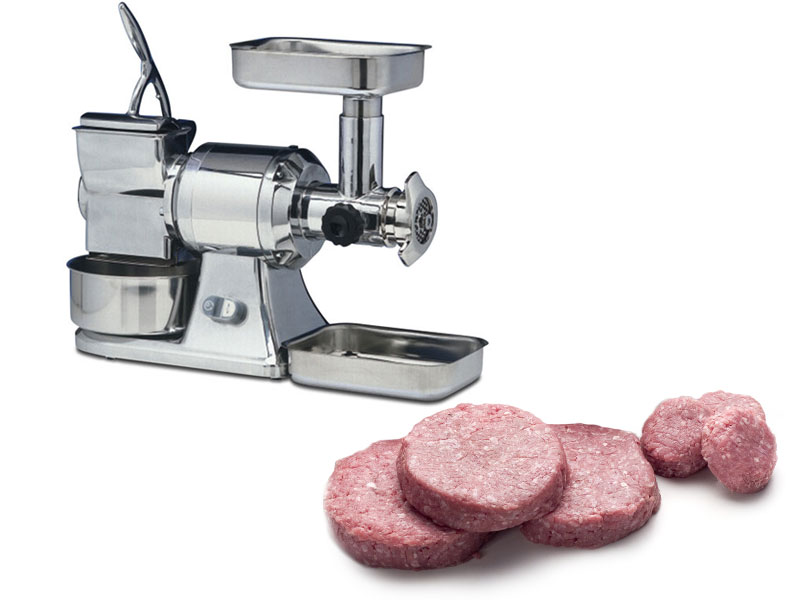 The Range:
• Cutter Slicers, Dicers & Graters
• Blenders & Emulsifiers
• Peelers & Washers
• Mixers
• Dough Kneeders & Sheeters
• Vacuum Packers
• Chopping Blocks
• Ambient prep tabling
Find out more here!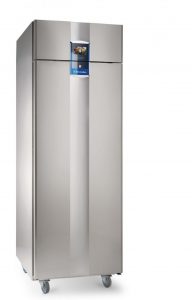 Refrigeration
The EcoStore cabinet provides the most usable capacity on the market – an extra 60 litres compared with the market average.
With such a broad range of products falling in to the commercial refrigeration category, adopting a one-size-fits all approach to specification is not likely to result in the most appropriate fridge or freezer being chosen. We would always recommend an application-specific approach to finding the right refrigeration solution, however there are some important factors to bear in mind which are common across all types of equipment.
Refrigeration is perhaps the only category where equipment is expected to run for 24 hours a day, seven days a week. In fact, it accounts for nearly a third of energy consumption within a commercial kitchen, which means the efficiency of refrigeration equipment plays a highly important role in the purchasing process.
To find our more click here!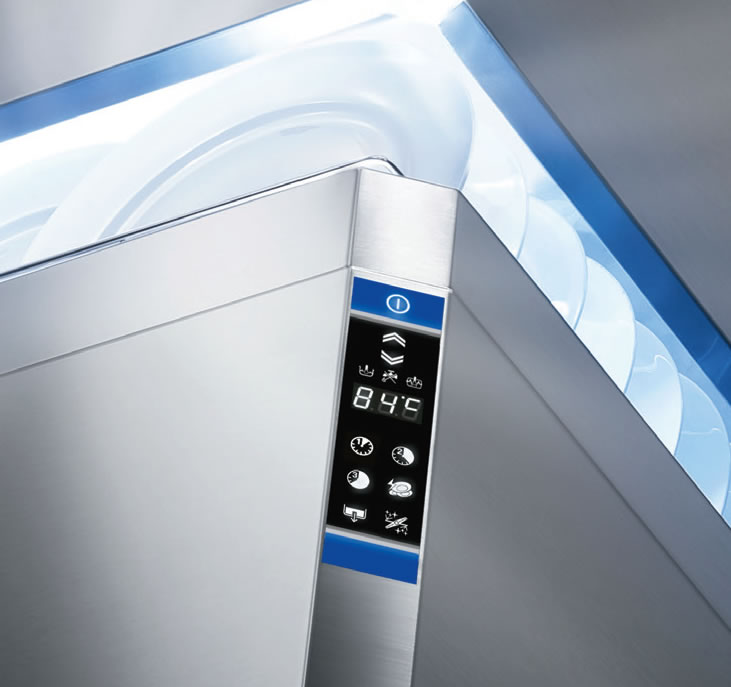 Dishwashing
Efficiency, Simplicity, Performance.
Regardless of what you want from a machine, Electrolux is able to offer it. Always with something extra: efficiency with maximum reliability; ease of use together with innovative technology; superior performance combined with savings in water, energy and detergent.
Our specialization in dishwashing goes back a long way, and, in these cases, experience is the key to achieving excellence.
Any investment in commercial kitchen equipment represents a significant commitment, but with dishwashers often in operation all day, every day, the question of which to choose for your business is even more pivotal. For those who get the decision right however, the result is a machine that will deliver sparkling performance – and tidy returns – time and again.
If your interested click here for more!
If you would like more information contact us below!
Back to School Kitchen Essentials
2018-08-31T14:51:38+00:00