A Seta at the Grand Tables du Monde
The world of fine dining is synonymous with guides, from AA to Hardens, Good Food to World's 50 Best Restaurants. Michelin is undoubtedly the most iconic, with the little red book wielding the power to catapult restaurants from the unknown into the culinary limelight through the awarding of its fabled stars. 
However, among the upper echelons of starred-kitchens lies a lesser known but more revered club which represents the true pinnacle of fine dining: Les Grande Tables du Monde.
Keeping Up With Tradition
Founding by six French Chefs in 1954, Les Grande Tables du Monde is a select collection of two and three-Michelin starred restaurants, and currently comprises of just 174 restaurants throughout the world. Only a handful of additions are made each year, and 2018 saw the induction of Antonio Guida's Milan restaurant, Seta, to the organisation.
Compared to some of its household contemporaries in the Les Grande Tables du Monde, such as Paul Bocuse's L'Auberge du Pont de Collonges, Alain Ducasse's Le Louis XV or Michel Guerard's Les Prés D'Eugénie, Seta is relatively young; and only opened at the Mandarin Oriental in Milan in 2015.
Renowned for updating traditional Italian recipes with his own creative techniques, Guida's dishes blend impeccable flavours and exquisite presentation. But maintaining such high standards is no easy task, and he understands that creating a comfortable working environment for himself and his kitchen brigade can make all the difference when it comes to a restaurant's reputation.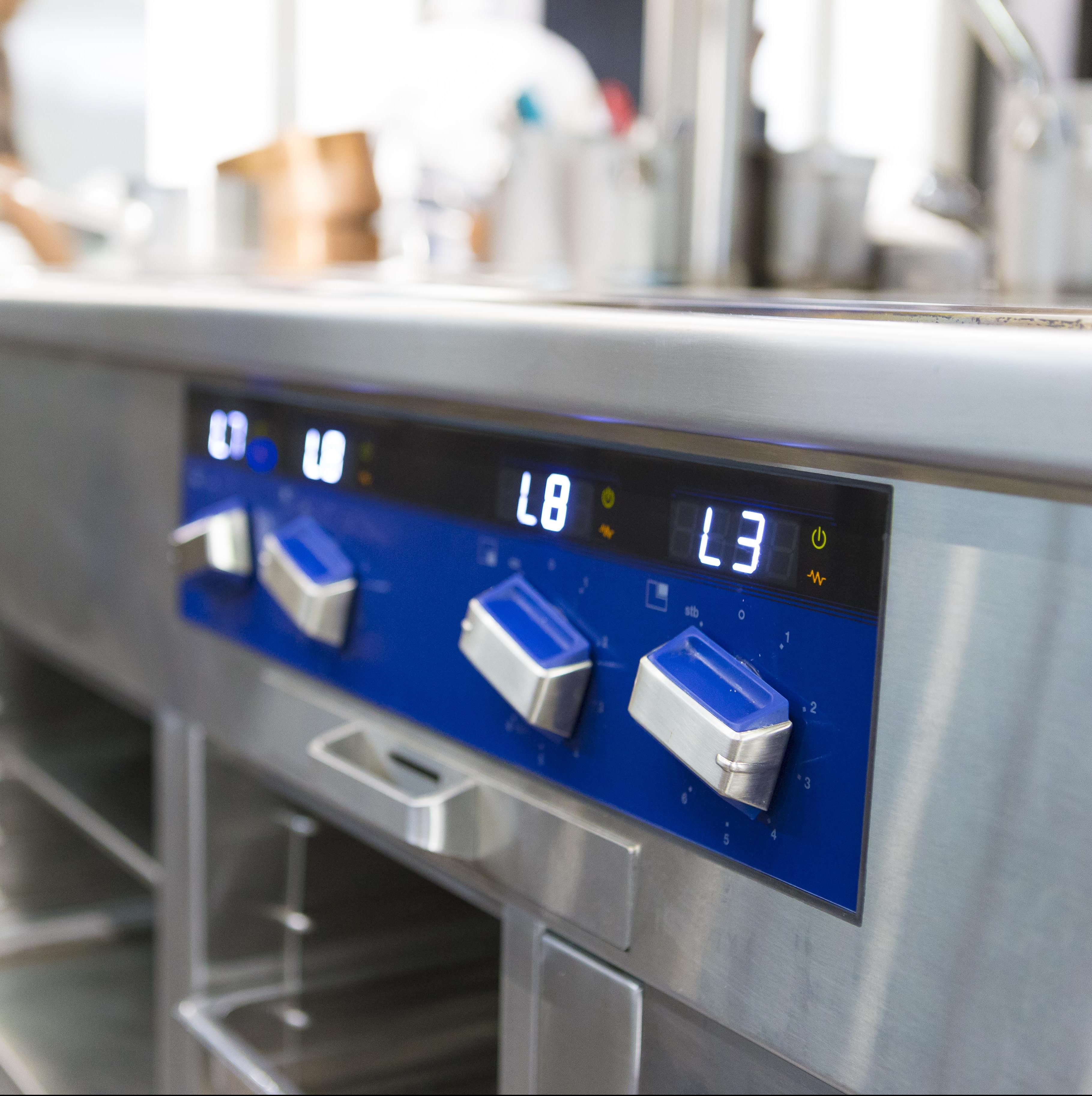 Expectation Meets Reality
"What puts a strain on the kitchen, above all, is the daily challenge of having to satisfy customers, anticipate their needs, and meet them," Guida says. "Yet this is also exciting."
Now one of Milan's most talked-about dining destinations, Seta provides the perfect combination of exciting food with all-round exceptional presentation, thanks to an open kitchen which encourages diners to watch the theatre of its chefs at work.
In order to showcase the very best in culinary innovation and wow customers as dishes are conjured up, Guida turned to Electrolux Professional's thermaline M2M (made-to-measure) modular cooking range.
Developed in Switzerland and awarded the prestigious Red Dot: Best of the Best award in the year of its launch for high quality and ground-breaking design, the M2M option gave Guida the opportunity to take advantage of complete design flexibility in order to fulfil his vision for Seta.
With over 40 different cooking options to choose from, Guida was able to bring his hand-drawn concepts to life with the help of Electrolux Professional.
A Chefs Vision Brought to Life
The result was the inclusion of two dedicated cooking islands right at the very heart of the partially-open kitchen; a first for appetisers and starters, and a second dedicated to meat and fish. Among the innovative concepts was the introduction of a state-of-the-art free-cooking hot plate – loved by Seta's chefs for its unrivalled versatility.
"The appliance that personally gives me the most satisfaction is the free-cooking top," continues Guida. "Its versatility makes it very important in the kitchen, as I often like to use pans to prepare fish and meats with gentle cooking."
Another unmissable element of Seta's kitchen is its hot pass: over five meters of heated structure, divided into two sections, with the ability to be raised and lowered. Laser cut from one single piece of stainless steel, the length of this unit plays a vital role in ensuring dishes can be finished and inspected before being served to excited diners.

Happy Chefs, Happy Customers
"Among other things, I am very happy with the plate warmer for its effectiveness. It is very long, which means I can easily deliver a consistently high standard of service with many dishes at a time," adds Guida.
Boasting 600m2 of basement kitchen space divided into several preparation areas, the thermaline solution not only helps to make the best possible use of limited space, but also manages to keep the environment comfortable for Seta's team of 12 chefs.
As Guida explains: "In the kitchen here at Seta, it is the first time that we do not suffer from the heat and are really comfortable when we are working. The induction plates ensure we're not increasing the temperature of the kitchen unnecessarily, while the cutting-edge technology of our extractor hoods allow us to work in comfort. Without doubt, I would recommend Electrolux to my peers."
The integration of a tailor-made solution within the kitchen space is one of the many reasons why the team at Seta remains motivated and committed perfecting the art of cuisine for its customers. "To work in a hotel this prestigious is wonderful, as every day you get the urge to arrive earlier and to do better," Guida concludes. "Every day is a challenge because we have very demanding customers, which keeps our job very exciting."
Mandarin Oriental – Seta
2018-05-09T08:42:10+00:00