We are delighted to announce that not one, but TWO of our food service products have been shortlisted in this years Product Excellence Awards, hosted by the Caterer. The Product Excellence Awards recognise excellence and innovation in food, drink and equipment within the hospitality industry.
SpeeDelight and
ecostoreHP refrigerated counter
The SpeeDelight combines contact plates with infrared and microwave technology to deliver countless grab-and-go dishes three times faster than traditional sandwich presses, while smart connectivity aids menu development and monitors warnings, which has been shortlisted in the 'Microwaves and Rapid Cooking' category.
The ecostoreHP high-capacity refrigerated cabinet boasts the unique combination of the highest climate class rating of 5 and A-rated energy efficiency, plus 50l greater storage capacity than the industry average, this has been shortlisted in the 'Refrigeration' category.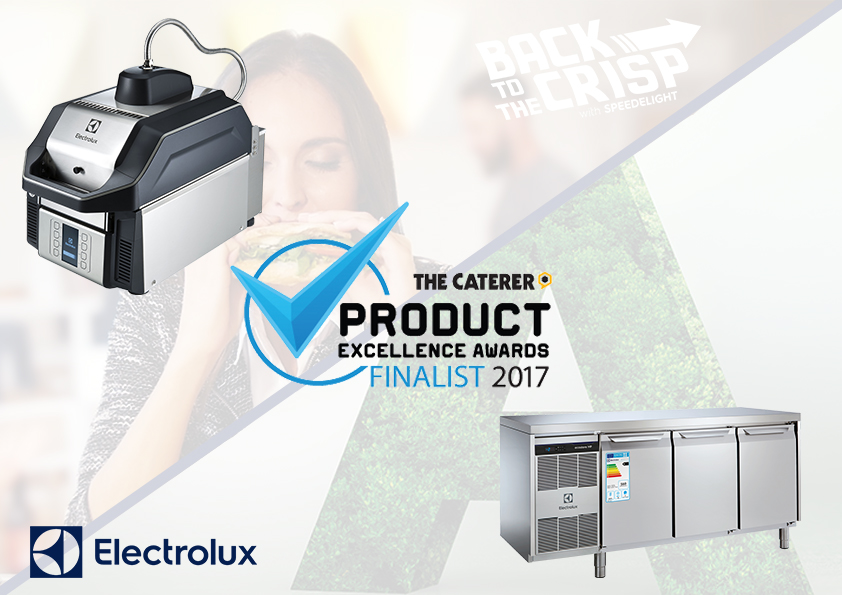 Both of these market-leading products were part of our product launch in March of this year, so we're extremely pleased for this recognition. The final awards ceremony will be held on the 5th December in London. Wish us luck!
Take a further look at our shortlisted products
Product Excellence Awards 2017
2017-09-29T15:31:00+00:00