How to prevent laundry infection across the healthcare sector in eight simple steps
One of the biggest questions laundry operators and managers across the healthcare sector ask themselves time and again is 'how can I prevent the spread of infection?'.
Soiled linen is a major vehicle for potentially harmful bacteria – which can include bloodborne pathogens, MRSA and C-diff – to spread beyond the source, and risk causing a serious infection outbreak in any healthcare environment; be it a hospital or a care home. This potential threat affects staff as well as patients, making it equally important for those with occupational exposure to minimise the risk of infection.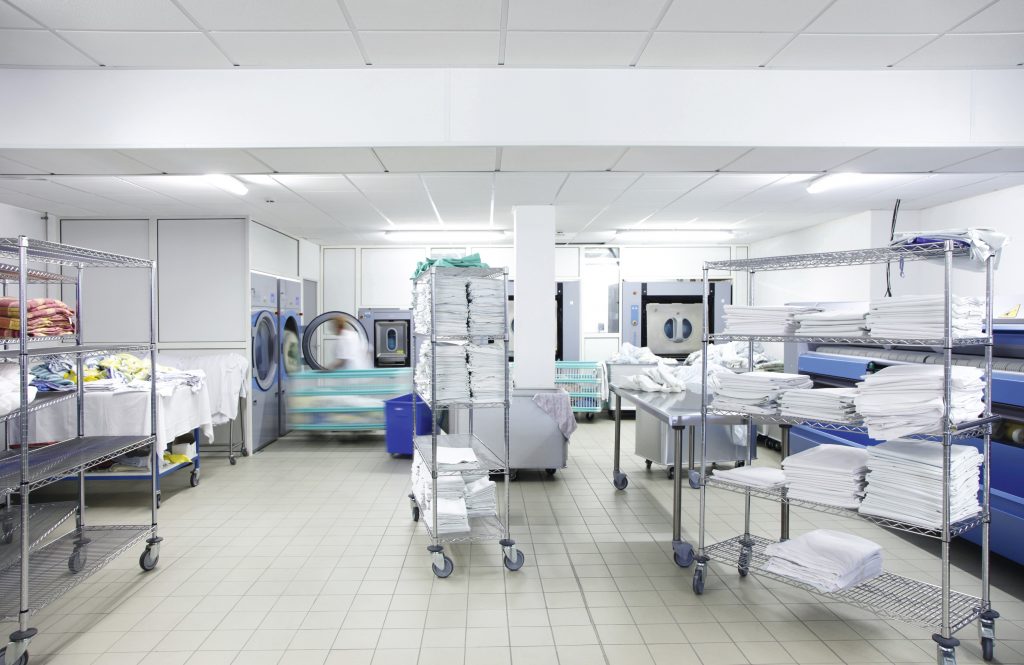 What has become clear is that achieving full thermal disinfection of soiled laundry during the wash cycle is only one vital part of a much wider process, which affects the entire laundry cycle, from contamination and collection, through to post-wash storage.
In short, implementing an effective laundry cycle management process for soiled linen is the sure-fire way to prevent the spread of infection though laundry in healthcare environments. However, it is absolutely crucial that every step is monitored so as to significantly minimise the risk of infection.
Here are the eight key steps for effective laundry cycle management:
Step 1: Pre-sorting
The first stage of the process entails pre-sorting dirty linen by textile family at the point of collection. This means keeping cottons together with other cottons and doing the same with wools, synthetics, delicates and any other fabric needing to be processed. By doing this, each type of material can be washed using the most appropriate formula, with no risk of damage or contamination.
Step 2: Proper bagging transportation
Just as important as avoiding contamination of the linen itself is preventing contamination of the surrounding environment. Proper packaging and dedicated routes for dirty linen will help to avert this.
Step 3: Sorting
Before cleaning, linen should be checked for sharp devices and other waste products that may risk harming the linen.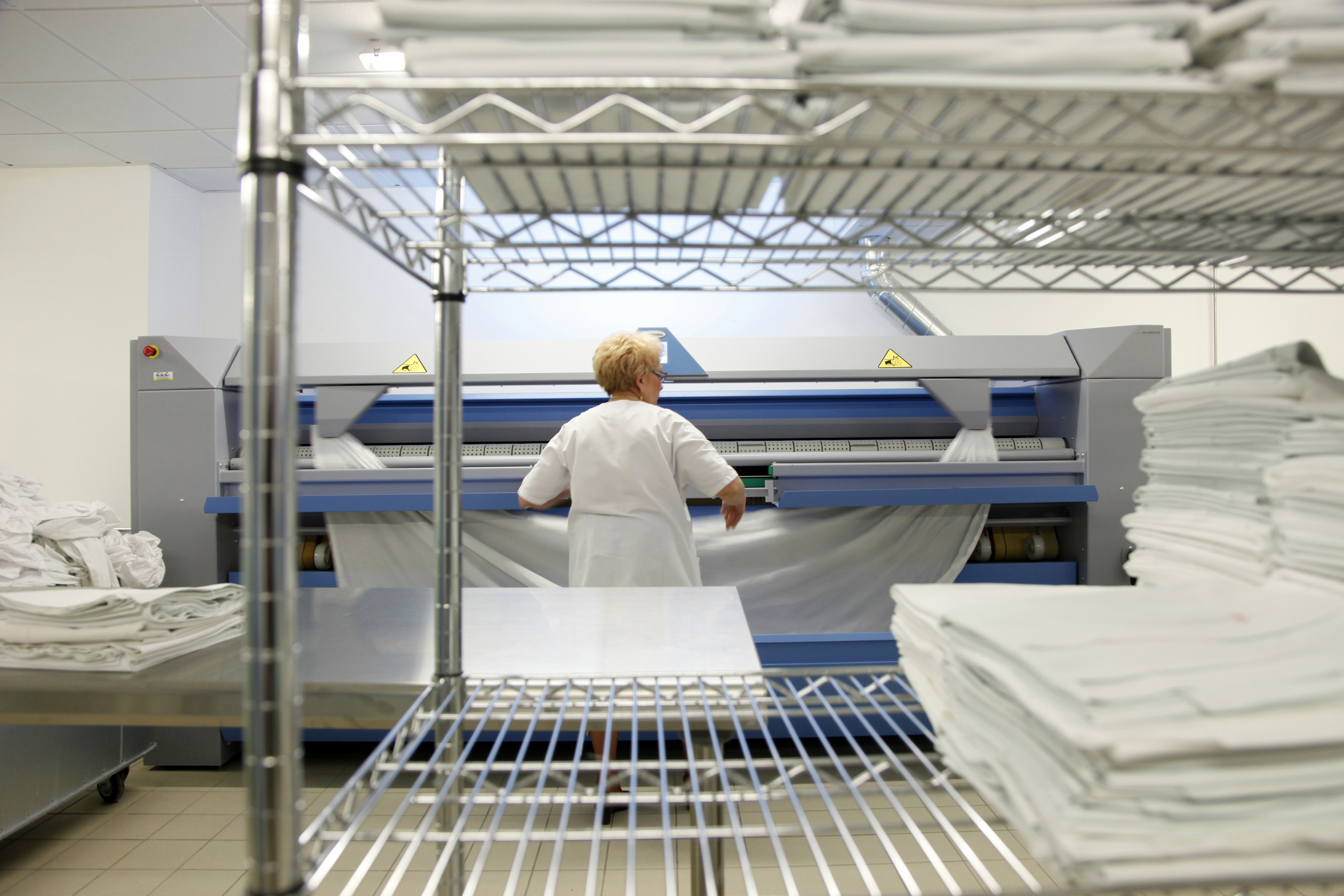 Step 4: Washing
Having sorted the linen, it is at this point that the right temperature and chemicals can be selected based on the fabric type.
Step 5: Drying & ironing
Both drying and ironing should be performed as soon as possible after washing to prevent recontamination.
Step 6: Packing clean linen
Similarly, once ironed, it is important that clean linen is packed securely to reduce the risk of contamination from the external environment.
Step 7: Post-wash transportation
Like the transportation of soiled linen prior to washing, it is vital that clean linen is transported to its point of use via pre-established clean linen routes.
Step 8: Storing of clean linen
Over time, it is the storage of clean linen that will ultimately protect it from damage by micro-organisms. Wood shelving should be replaced with alternatives such as metal or plastic to keep the risk of micro-organism growth in the wood itself to a minimum. Equally important is the need to use the linen which has been stowed away for the longest first, which will help to avoid prolonged storage times.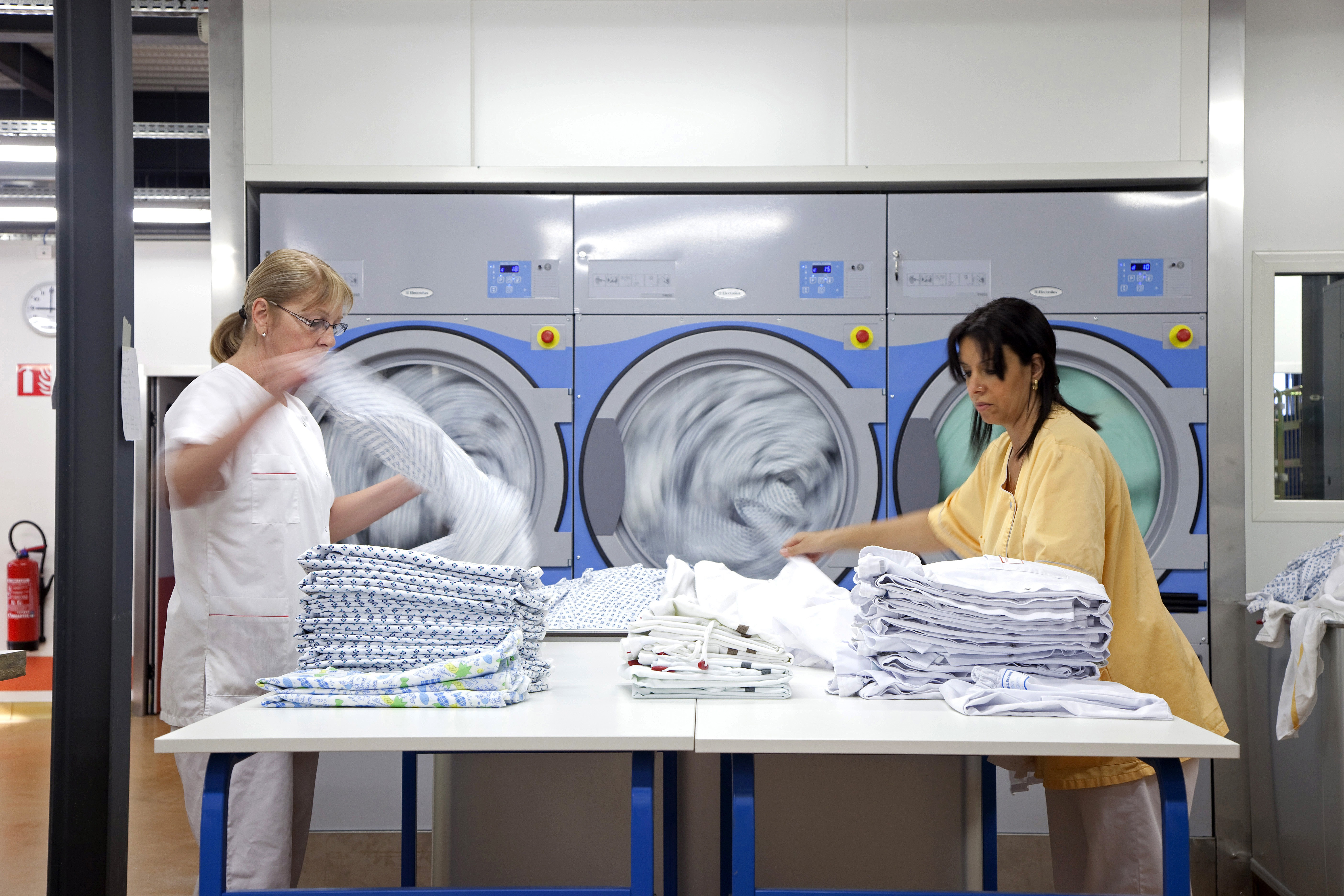 Infection Prevention, the white paper from Electrolux Professional, details the collective attitudes of care workers from both the public and private sectors towards how cleanliness and hygiene are managed through their laundry processes.
Care Home Laundry Tutorial
Get in touch to find out more
Laundry Cycle Management
2017-05-11T15:48:25+00:00