Electrolux Professional's Molteni in the world's first vertical destination
A Molteni stove in cream and brass is on stage right at the heart of Chef's Table, the latest addition to the world-class culinary offerings at Lebua Bangkok, helmed by Vincent Thierry, Bangkok's first resident 3-Michelin-star chef (accolades he earned for Caprice in Hong Kong).
Lebua Bangkok is the world's first vertical destination and the brainchild of Lebua Hotels & Resorts CEO, Mr. Deepak Ohri. It consists of a collection of award-winning restaurants and bars where stunning settings, exquisite cuisine and superlative service elevate the dining experience. Together, Lebua's family of ground-breaking designer bars and fine dining restaurants – each with its own distinct identity, stunning design and global appeal – has shaken up the global culinary and cocktail scene, and can rightfully stake claim to being the world's first vertical destination.
Vincent Thierry, Chef de Cuisine of Chef's Table, sums up his cooking ethos as "classic French cuisine with simplicity and unpretentiousness". Born in the Loire Valley, he honed his skills in Michelin-star kitchens across France before being selected by the celebrated Le Cinq Four Seasons Hotel George V, Paris, to open the renowned 3-Michelin-star Caprice restaurant at the Four Seasons in Hong Kong. Chef Vincent believes that creating an extraordinary dining experience is about listening to guests – exploring their tastes and preferences, and infusing that with creativity.
A Molteni stove in cream and brass as the centre piece of the restaurant encourages guests to engage with the activities going on in the show kitchen and it also creates the perfect setting for Chef Vincent to personally interact with every guest.
Lebua is one of the most challenging Molteni installations done in Asia, carried out over two days. The stove was first split into two blocks, weighing up to 1,000 kilograms per block, then transported to the 61st floor and put back together. Samir Bellili, welder from Molteni, was specially flown in from France to complete the welding and polishing of the installation. A total of 400 pins and screws were used to fix the top.
"Electrolux was able to provide solutions to all the challenges we have posted and now it has evolved into an ongoing partnership", says Mr. Deepak Ohri.

Mr. Deepak Ohri – Lebua Hotels & Resorts CEO
"When you buy a new car, it is not about the driver who is driving the car, it's also about the passengers sitting in the car. At Chef's Table, the driver is the chef while the passengers are the guests and Molteni took care of both aspects."
"With Molteni, we are able to create a world-class establishment."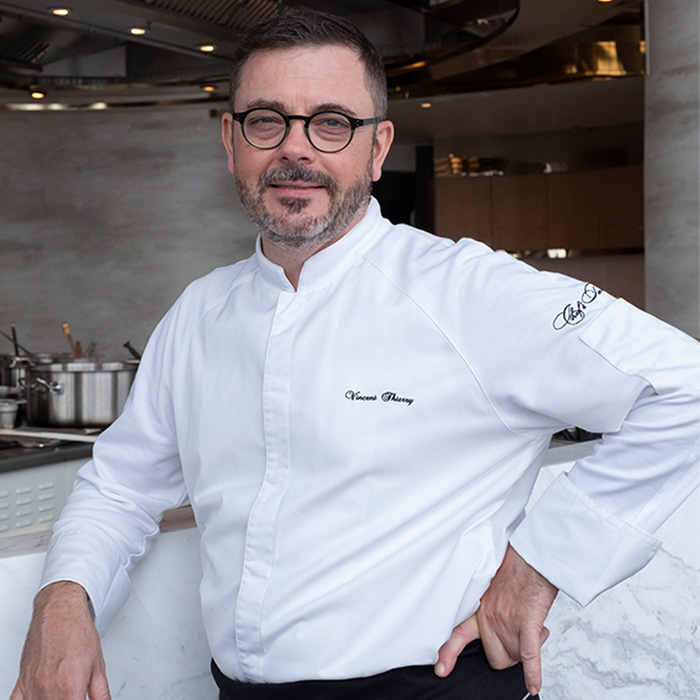 Vincent Thierry – Chef de Cuisine of Chef's Table
List of installed equipment:
Lebua Hotels & Resorts
2019-08-01T10:58:32+00:00