The Good Laundry Place Yao takes care of your pets
Many of the coin-operated laundries in recent years are targeting women, likewise the number of female owners are increasing. Ms. Nakamura, Good Laundry Place Yao's owner, originally ran a rental studio about 10 minutes away from the store.
The studio was very popular amongst females in their 20s to 50s to practice yoga and dance. The teachers and groups used it regularly, so there was a waiting list for cancellations. Due to this high demand for capacity, Ms. Nakamura established a new rental studio with a coin laundry, as an extension of the facility.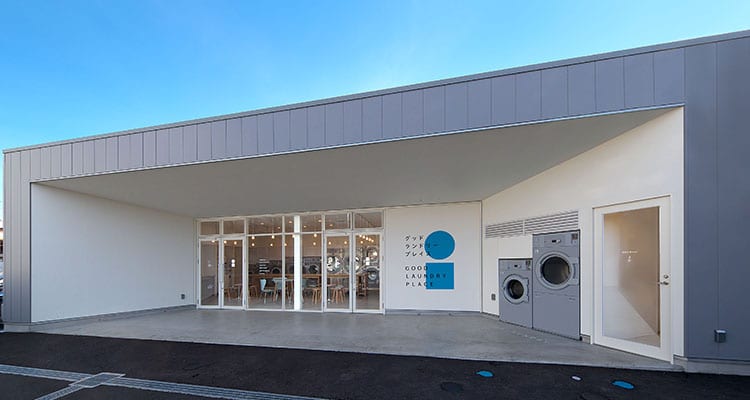 The store facilities not only include a coin-operated laundry but also a pet care products laundry (special equipment for washing pet carpets and clothes which is prohibited in a normal laundry) and equipment for washing pets. The facilities include an area for dogs to play whilst their human companions can make use of amenities including a coffee stand where you can enjoy special coffee, soft ice cream and other refreshment.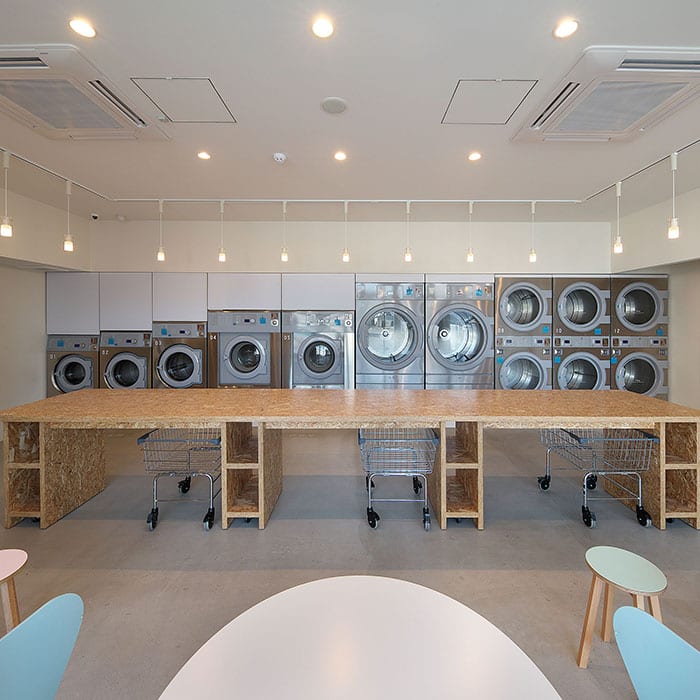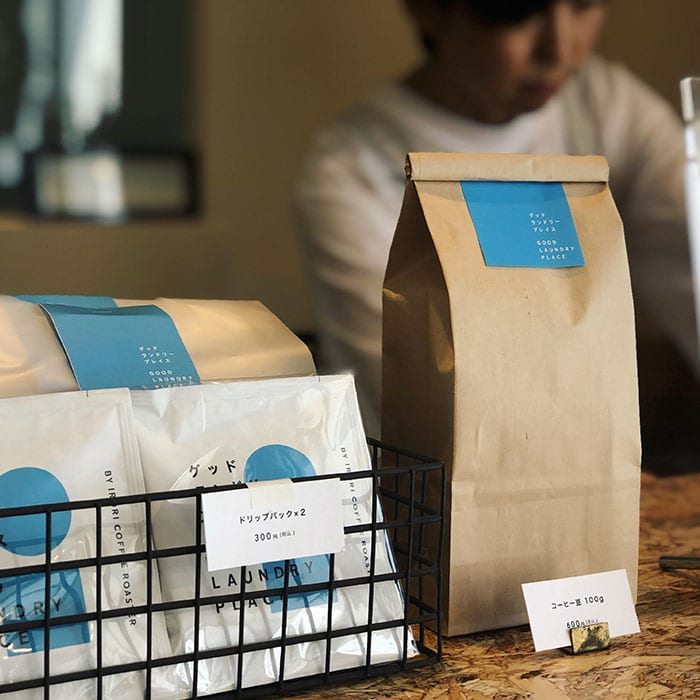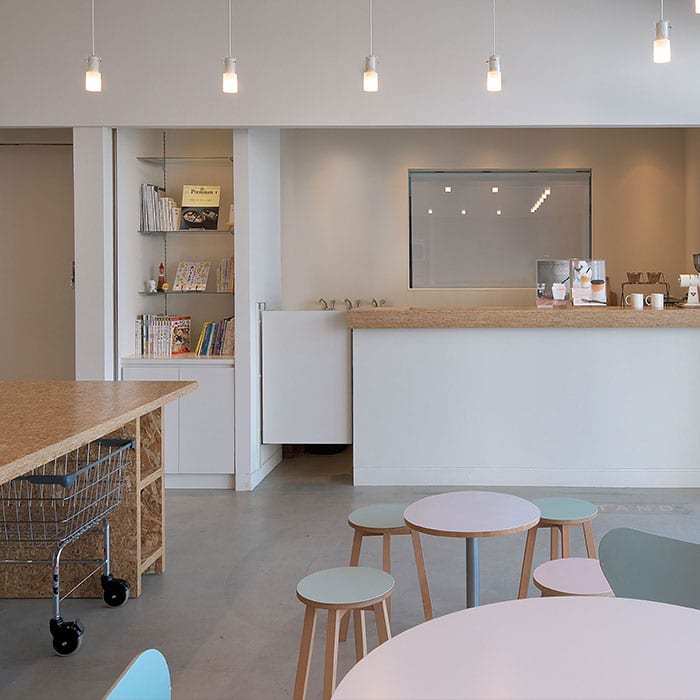 The pet care products laundry attracted naturally much interest among pet and particularly dog lovers in the neighborhood.  The owner, Ms. Nakamura commented, with a smile, that the feedback from laundry customers is very positive. Thanks to daily Instagram posts by the owner and word-of-mouth communication on the part of customers, the store is becoming increasingly popular with dog owners.
Hair loss and hair balls are always a problem when washing pet care products at home. Many people will have troubles with water drainage after washing and drying such items, whether it is a washing machine or hand washing.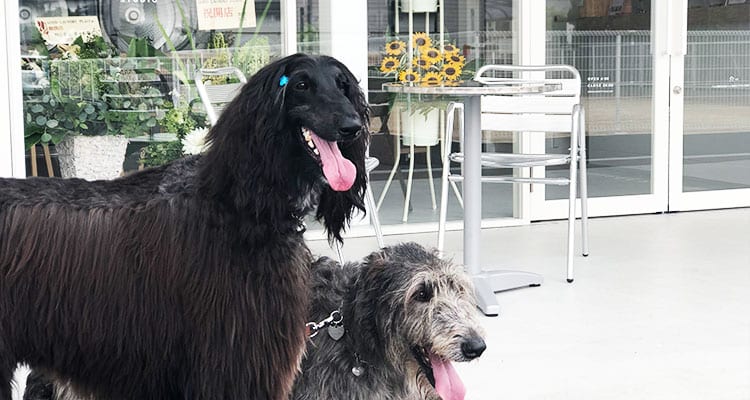 Electrolux Professional proposed a washer with a large drum hole based on the know-how of welfare facilities to deal with pet hair loss and hair balls. In addition, since animals are sensitive to odors, Electrolux Professional proposed a special detergent that is odorless and harmless to dogs' health, even if they ingest it and includes a processing agent that prevents the attachment of mites.
Prior to opening the new store, the owner conducted interviews with females who had never previously experienced a coin-operated laundry.  She found that they were often concerned about hygiene. For that reason, she wanted to ensure the store a high level of hygiene, awareness by installing separate machines for pet items.
Rather than focusing on attracting customers from competitors' stores, it is Ms. Nakamura's ambition to make females who have never used before a coin-operated laundry her new and satisfied customers.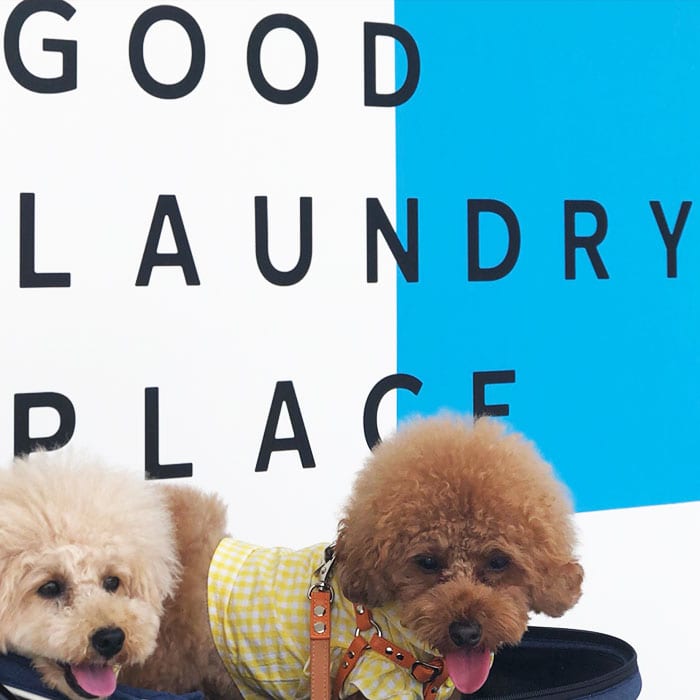 "Why Electrolux Professional?"
Ms. Nakamura – Owner of Good Laundry Place
"Electrolux Professional listened to my requests and came back with an innovative solution.  I am delighted to see the number of new customers growing and the store became well-known among the dog owner community."
List of installed equipment:
Good Laundry Place Yao
2020-06-10T17:44:56+00:00