Building your value Chain.
Together
Electrolux's dedicated restaurant chains team recognises your need for consistency.
Whether your business is a hotel or restaurant chain, a healthcare provider or a leisure group, Electrolux is on hand to make sure every kitchen or laundry environment within your brand can deliver the same levels of innovation, sustainability, safety, and simplicity.
Thanks to our global experience and commitment to excellence and your ambition, we can build your successful chain together.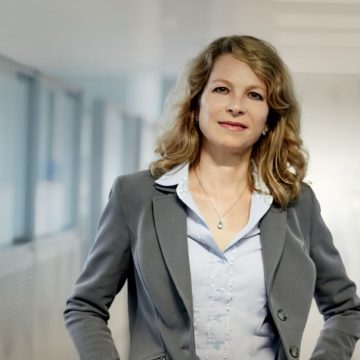 How do we make the difference?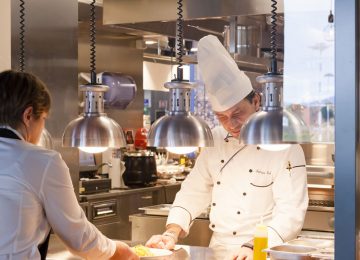 Mychef Malpensa Airport
Electrolux, defined by Areas Italia as "The Partner", designed and equipped the entire kitchen starting from the thermaline cooking block: 10 mq² of technology, power and design at the service of the Chef.
With the MyChef brand, Areas Italia is leader in Italy in airport and highway restaurants.
In recent years, they've chosen to dedicate 20% of their business to gourmet dining in prestigious locations, activities carried out by the MyChefEmotion division.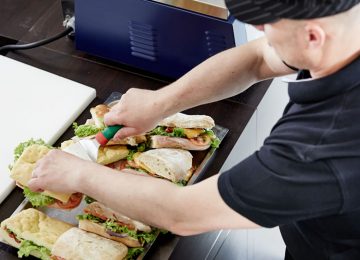 Pret-a-Manger Trailblazer Supplier Innovation Award
In recognition of its fantastic contribution and collaboration in Prets overwhelmingly successful toastie offering, the HSG High Speed Panini Grill was given the Pret-a-Manger Trailblazer Supplier Innovation Award in December 2010.
The HSG High Speed Panini Grill is up to six times faster than a standard sandwich grill without compromising on quality.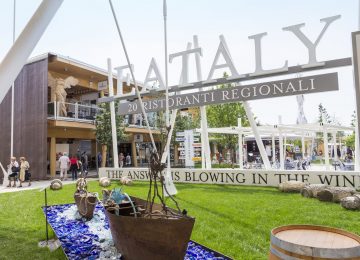 Eataly
"Never change a winning team!"
This is the motto that best expresses the partnership of Electrolux Professional and Eataly, two companies that base all of their activities on the principle of excellence.
The cooperation started in 2007, when Eataly understood that Electrolux Professional could represent not only a one-of-a-kind supplier and interlocutor, but, above all, a technical partner capable of satisfying all its needs.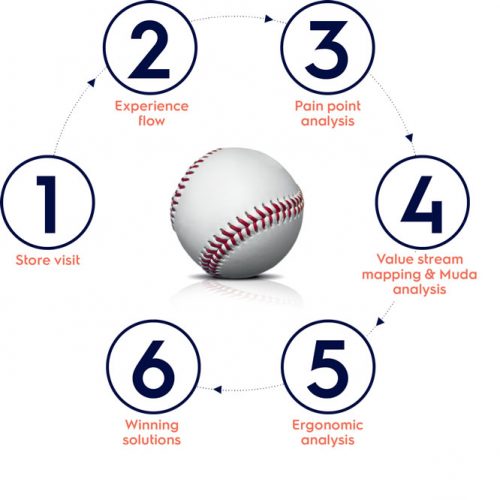 Let's create together a winning energy exchange
Listening to your needs permits us to focus on additional value, revolutionizing your business by reducing waste and inefficiencies at each step of work preparation.
This is the Electrolux Lean Methodology, a strategic process circle specifically designed to win the game.
… even more, we follow you around the world.
Global R&D team: from customer insight to excellence inside
Global R&D teams exploit synergies across internal design sectors to reduce time-to-market while performing market research and seeking out new opportunities.
The world's most extensive Customer Care network
Electrolux provides the world's most extensive Customer Care network, able to satisfy your needs with a capillary local presence before, during and after purchase.
One tailor-made,
game-changing
solution
By partnering with Electrolux, one global fast food restaurant chain was able to significantly improve its kitchen workflows by introducing a never-before-seen food preparation concept.
Visits to a number of the brand's restaurants enabled Electrolux to conduct an in-depth analysis of the challenges and potential obstacles to faster service.
The result was a working prototype which combined multiple preparation steps into one appliance; improving efficiency, avoiding waste, and increasing profitability.
Discover more, get in touch with our team.
More innovative solutions for your chain business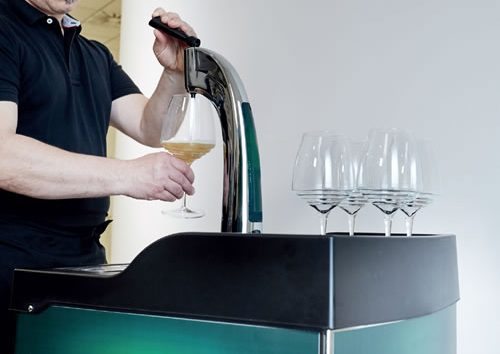 Carlsberg DraughtMaster
The innovative DraughtMaster™ sustainable system developed for Carlsberg maintains the best quality of taste and shelf-life while reducing waste and storage space of kegs.
The system uses external pressure to avoid the addition of taste-altering CO2.
Get in touch with our team of experts
Restaurant chains
2016-11-16T13:41:39+00:00