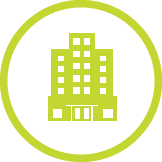 "Electrolux Professional provides complete solutions.
This greatly benefits upcoming chefs,
as they can make the most of the company's expertise"
Davinder Kumar
Vice President F&B Production & Executive Chef Le Méridien
New Delhi, India
Keep your customer happy
Keep your customer coming back
Did you know that 5 star service can come with no waste?
Whatever your kitchen needs, Electrolux Professional has an all-round solution that can boost your productivity and sustainability.
We think both of Hotel Chains and Independent Hotels.
Get in touch with a food service expert
Why a hotel needs an In-House Laundry?

Do you know what matters most to your hotel guests?
The latest industry research shows that:
99% of guests surveyed considered good-quality towels and bed linen very important
96% said they wouldn't return to a hotel if the towels or bed linen were poor-quality or stained.
Don't let this happen to you, take control and ensure perfect hygiene and cleanliness with an in-house laundry from Electrolux Professional.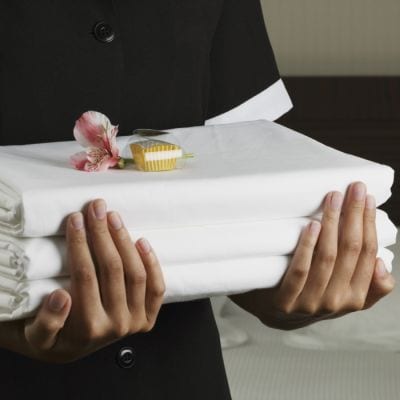 Superb Cleanliness
Superb cleanliness and hygiene thanks to custom programs and wash processes gives you true control over processes and costs.
Precise control
Precise control over hygiene and cost control with the Certus Management Information System.
Up to 50% lower running costs with the Automatic Saving System and Heat Pump Technology.
Higher Availability
Higher availability and lower workwear costs due to faster laundry turnaround.
Lower your energy and water consumption.
The green side of hospitality
lagoon® Advanced Care:
the power of water
Sustainable
Environmentally friendly with no toxic chemicals used in processes, as water is the solvent.
Delicate on the delicates
Outstanding results, for your valet service, with most precious textiles and fine wool labelled dry-clean only.
A complete cleaning service in 55 minutes
The vanguard of wet-cleaning: all the benefits of water with the speed and simplicity of solvent-cleaning. Get your uniforms always perfectly clean, respected and done in time.
lagoon® Advanced Care
Get in touch with a laundry expert
The voice of our customers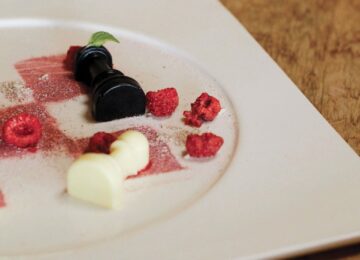 A partner you can rely on
"I appreciate the user-friendliness of Electrolux appliances very much. Electrolux Professional has its own pre-sales department, a large experience and an immense international expertise".
Mansour Memarian, Executive Chef at The Chedi Andermatt
Andermatt, Switzerland
Discover more references about Hotels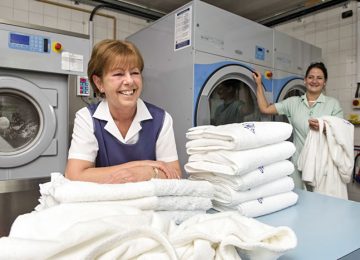 When it comes to cleanliness it's best to keep thing in-house
"Laundry is a priority for us. Possessing an in-house laundry gives us complete control over our linen and its quality. The smell and crispness of the linen are important details that help us to maintain the luxuious nature of our premises. It  is easy for all my staff to use, and it performs consistently".
Lionel Chatard, Director of Middlethorpe Hall
Hotel – York, UK
Continue reading about Middlethorpe Hall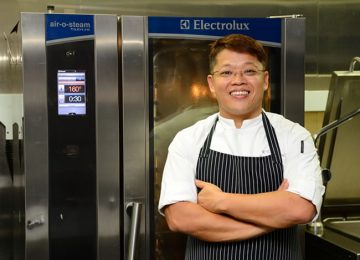 A better operational flow in the kitchen
"The Cook&Chill system and innovative technology gives me and my team the possibility to prepare the mise en place in advance, resulting in operations that are more effective during our daily work helping to prepare the different dietary requirements."
Kong Kok Kiang, Executive Chef at Connexion
Singapore
Continue reading about Connexion
Hotels
2016-06-10T09:23:38+00:00