On Saturday, November 16th, Electrolux Professional participated at ALIg Job Fair in Udine, looking for new, enthusiastic professionals. Electrolux Professional has a long history in participating at ALIg Job Fair and attends the event every year.
ALIg Job Fair is an annual event occurring in November in Teatro Nuovo Giovanni da Udine, organized by ALIg, an association of Graduates in Management Engineering. The main objective of the event is to facilitate the meeting between companies and canditates seeking for job opportunities.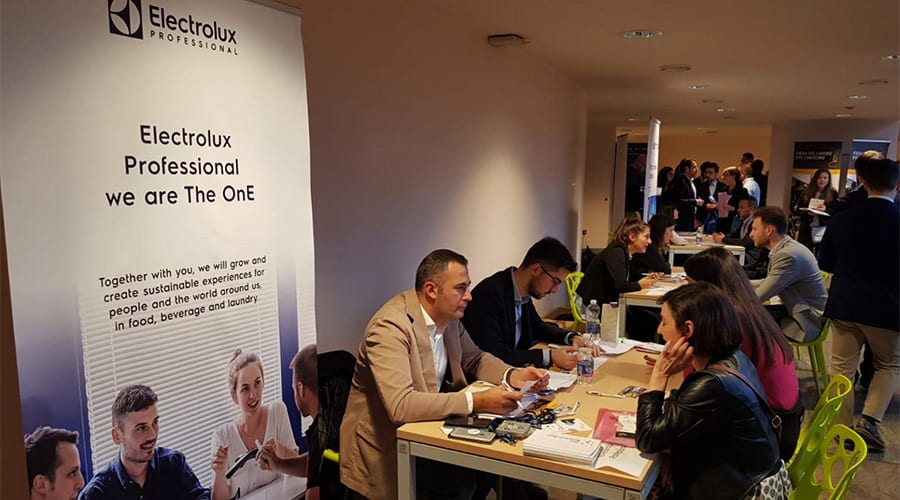 Electrolux Professional is always inspired by the new generation of professionals, whose energy and drive, fast pace and ambition perfectly match with the company's core competences. This is why Electrolux Professional is always looking forward to have young professionals on board, like fresh and powerful fuel for this growing international organization.
Founded on March 15th 2005, ALIg is a no profit association based in the University of Udine, financed by its members and by public and private bodies' contributions. ALIg aims to promote the image and inclusion of graduates in the labor market through the development of personal and professional relationships, the establishment of a contact point between graduates and the world of production, as well as the organization of social and cultural activities.
Electrolux Professional meets the new generation of professionals at ALIg Job Fair
2019-11-21T17:30:47+02:00