Commercial kitchens and other professional foodservice businesses like bars, hotels and coffee shops need different types of commercial dishwashers. There are many different types of dishwashing machines on the market and some models suit certain business categories more than others. Let's take a closer look.
Undercounter commercial dishwashers
The main advantage of this particular type of commercial dishwasher is its compact size: undercounter dishwashers are comparable in size to household dishwashers, but they have a faster wash cycle to handle professional kitchen needs. Still, the number of dishes per hour that they can clean is normally much smaller than other standard commercial dishwashers.
These dishwashers are best suited for small restaurants or hotels, or any food business where space is at a premium, forcing them to sacrifice performance in favor of space.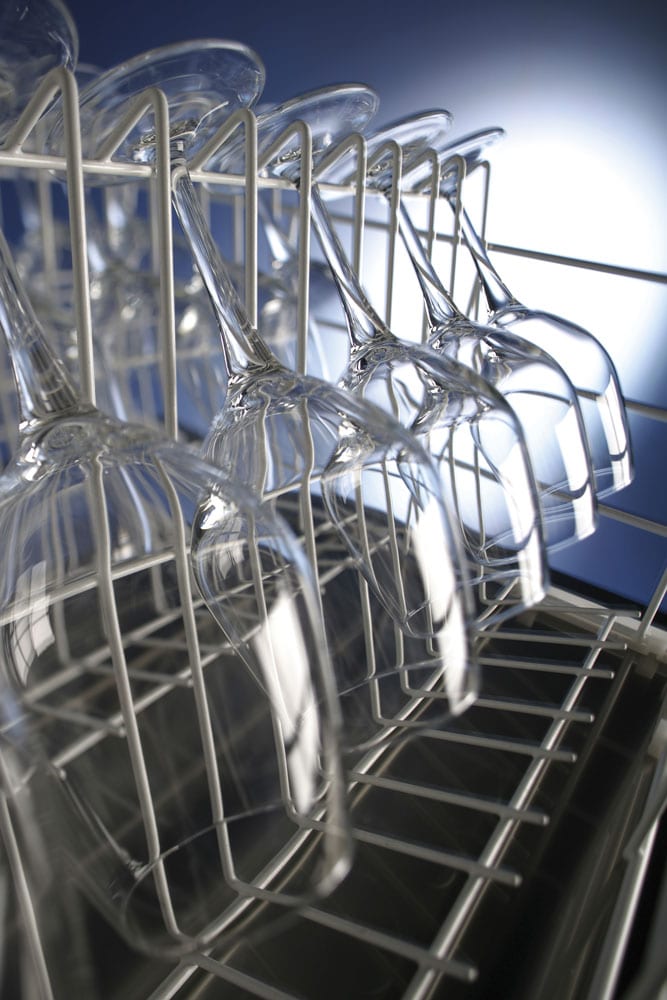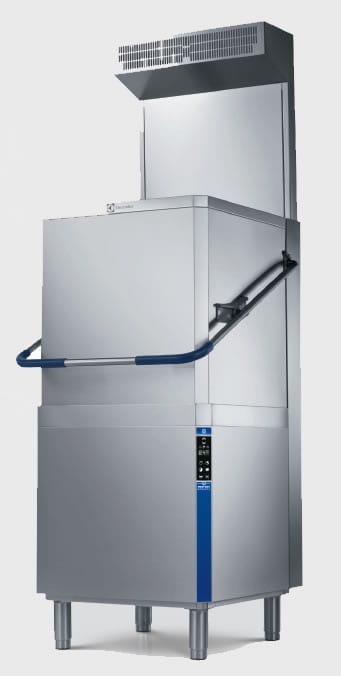 Door or hood type commercial dishwashers
These kinds of appliances are high temp machines that can wash dishes faster than the undercounter machine. You can leave the door or hood open until you've filled a rack with dinnerware and glassware; then you slide the rack into the machine, close the door or pull down the hood, wait for the machine to wash and rinse them, then open the door again. All very quickly, with a large number of racks per hour.
Hood type dishwashing machines are suitable for standard commercial kitchens. They are quite bulky, but they are fast and easy to operate, so they don't slow down the workflow and less experienced members of the brigade can use them with confidence.
Rack / conveyor dishwashers: the heavy-duty appliance
Rack or conveyor dishwashers are the big daddy of all commercial dishwashing machines. They can handle large quantities of dirty dishes very quickly but they also have the biggest footprint. These high temp dishwashers have the fastest throughput of the whole category. They're also called conveyor dishwashers because they have a conveyor belt that channels the racks into the chamber, where the dishes are washed, rinsed and dried.
Rack or conveyor dishwashers are suitable for heavy-duty use in kitchens that need to wash a high volume of tableware at each service and have plenty of space available.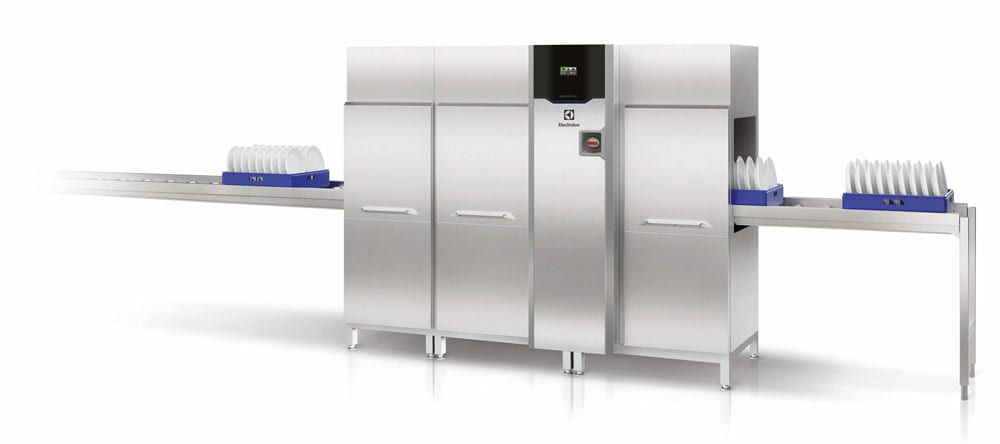 Glasswashers: a commercial dishwasher for special uses
Some food businesses use a lot of glasses or particularly fragile kinds of glasses. Coffee shops, cocktail bars or upscale restaurants and wineries are just some of the businesses that may need a dedicated dishwasher for glass: with its high temperatures and lower water pressure, the glasswasher can get the most delicate glass tableware sparkling clean, rapidly and flawlessly.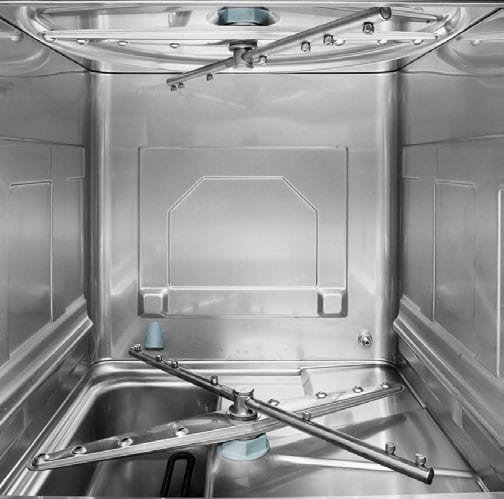 Different types of commercial dishwashers
2019-11-25T22:36:05+02:00