Line 6000
Barrier Washers
Take total control of contamination in sensitive laundry environments.
Implement failsafe laundry cycle management programmes in high-risk applications. A wide range of high productivity Barrier Washers designed to remove human error and protect against accidental contamination.
GO TO PRODUCTS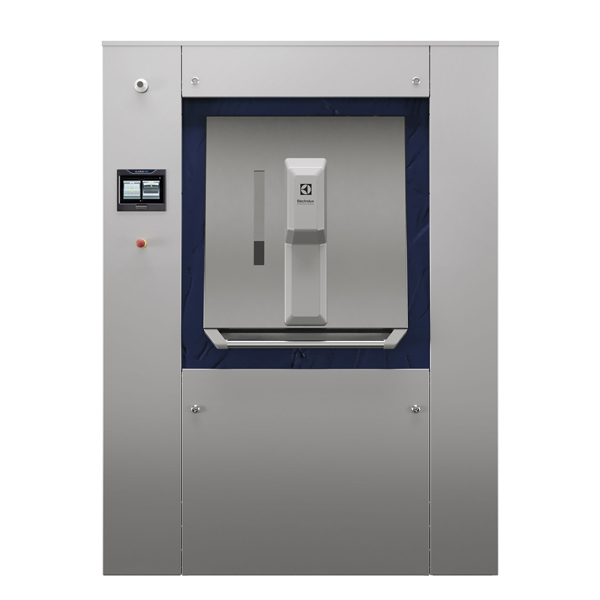 Water savings
Reduce water consumption by 50% with a Barrier Washer fitted with a second drain valve.
Enhanced usability, superior safety
Maximise hygiene in healthcare applications
Robust infection prevention measures to eliminate contamination risk
Operator support in high-output laundries
Dual-partition drum and auto-positioning for easy manual handling of heavy loads
Intelligent control
Intuitive interface in dirty and clean zones for failsafe disinfection
Maximise hygiene in healthcare applications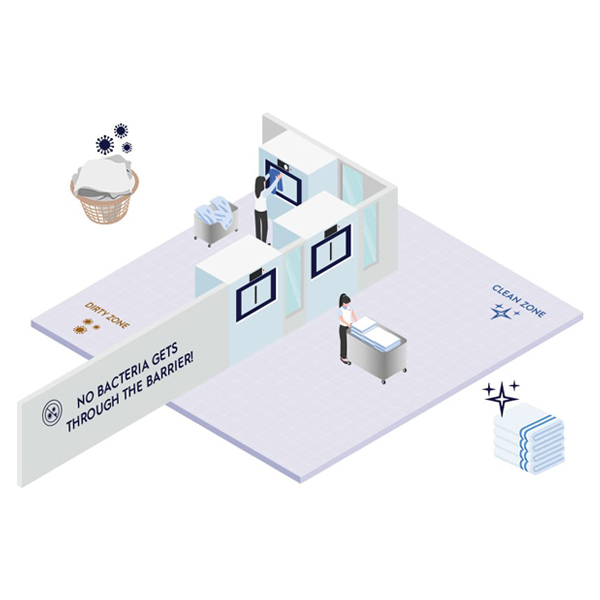 Barrier washing technology helps prevent the spread of infection through effective and repeatable laundry cycle management.
Line 6000 Barrier Washers provide a physical barrier between dirty and clean laundry zones and sit flush with the wall for easy cleaning.

The Hygiene Watchdog feature stops accidental door openings to protect against cross-contamin
Operator support in high-output laundries
All Line 6000 Barrier Washers feature the Ergocert 4-star rating and include ergonomic door handles and optimised door height for easy loading and unloading.
Models with more than 50kg capacity include a dual-compartment partition drum which automatically assumes the correct unloading position at the end of each cycle.

The Auto Inner Door Opening feature maximises operator safety by pre-opening the inner drum doors at the end of each wash cycle.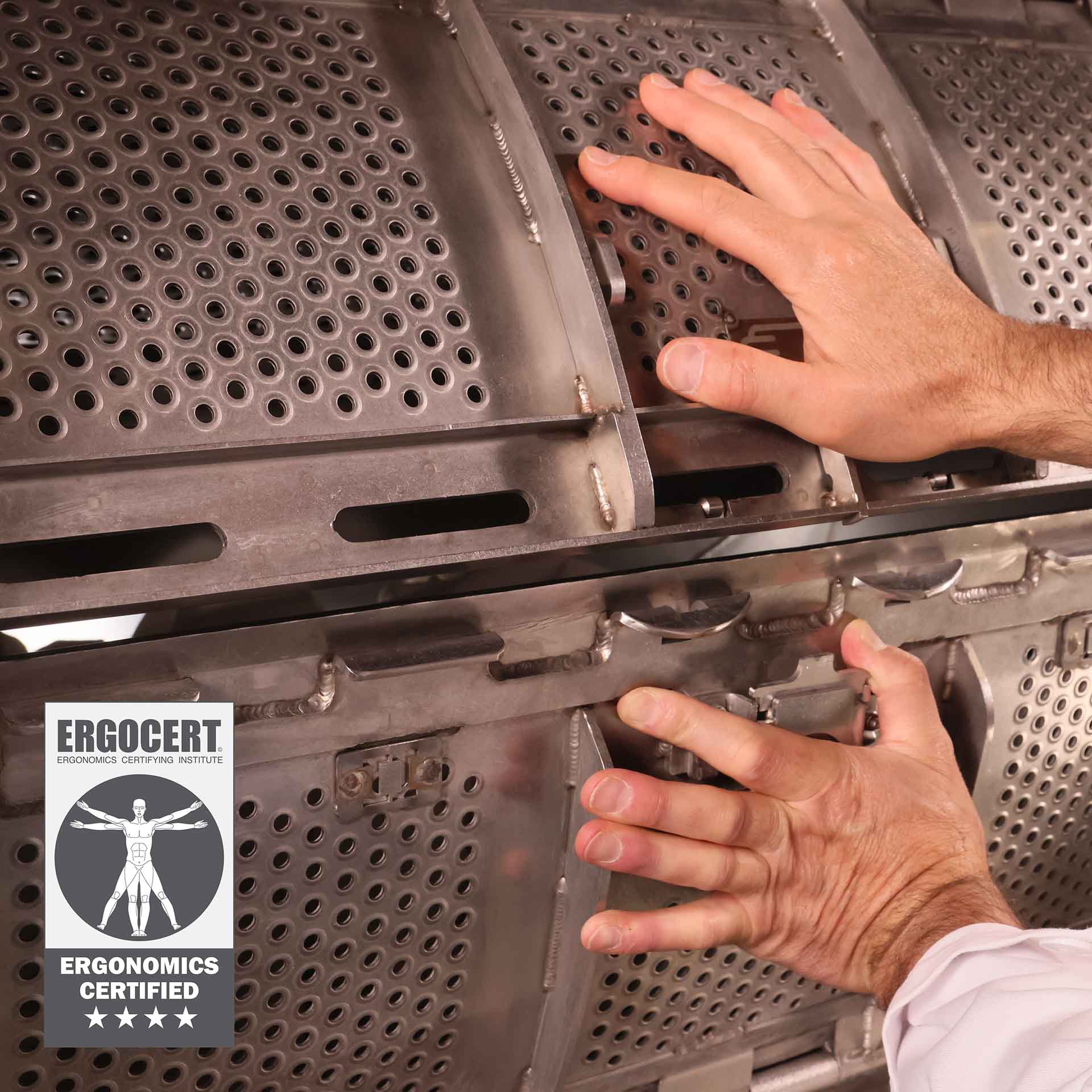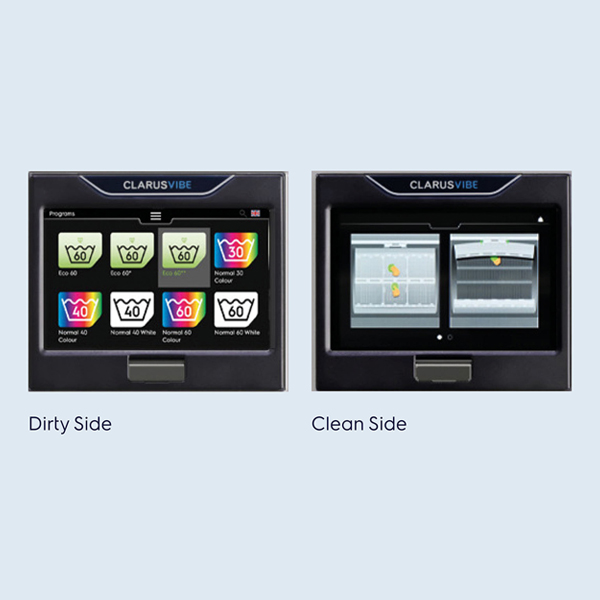 The new ClarusVibe control* is Electrolux Professional's most intuitive display to date.
It comes pre-set with a wide range of self-explanatory programs to improve productivity and reduce running costs.
Both the dirty and clean side of the Barrier Washers feature their own display to avoid operators moving between different zones.
* Only available on Pullman line
Where you can find our Barrier Washer solutions
Essentia: the heart of customer service
Providing you with the support you need, taking care of your processes with a reliable service network, a range of tailored-made exclusive services and an innovative technology.
Contact us to discover what Barrier Washers can do for your business
Barrier Washers
2023-10-23T17:56:01+02:00