thermaline, one of the secrets of the castle
In the province of Lecce, you can find the grandiose structure of the Ugento Castle, nowadays a Luxury Boutique Hotel but previously a Norman fortress transformed into a baroque residence of the D'Amore royal family.
The original manor and the monumental structure have always remained authentic; however, the stalls and the vaults, the handrails and the staircases leading to the different areas of the castle have been restored. The services and technologies are those of today. On one hand, you can breathe the history and local authenticity, while on the other hand you can enjoy great comfort and contemporary hospitality and a state-of-the-art kitchen.
To delight guests, you will find Il Tempo Nuovo restaurant: a refined gourmet retreat, the ideal setting for tasting delicious traditional dishes of the region reworked in the 21st century by the young Executive Chef Tommaso Sanguedolce and his team.
They work with a menu of the day based on their visits to the market, the seasonality of local products and the use of fruit, vegetables and spices coming directly from the centuries-old internal garden with more than 100 aromatic plants, vegetables and fruit trees.
The location, like the rest of the castle, is extraordinary, you can choose whether to eat in the ancient paved courtyard, in what were once the castle stables or in the vaulted room known as ''La Torre Scoperta'', whose glass floor reveals a Norman tower that was brought back to life in 2015 during the renovation.
Additionally, there is the special opportunity to enjoy an exclusive dinner directly at the ''Chef's table'' in the kitchen: once a warehouse, then in the seventeenth century a bakery and now it has been turned into a sophisticated setting where innovation, design and history coexist.
In the center of the kitchen, a thermaline M2M (Made to Measure) cooking island by Electrolux Professional, the focal point of the entire structure.
In a restaurant of this type, technology is indispensable in order to enhance the raw materials and significantly reduce the amount of waste. In this game, the fast reduction of temperatures plays an important role, which, by rapidly cooling the core of the product, makes it possible to extend the preservation period and always have the certainty of a fresh food.
Subsequently, the mastery of the Chef, combined with the correct cooking techniques, completes this game, leaving in the guest an incredible memory and the desire to return to try new dishes.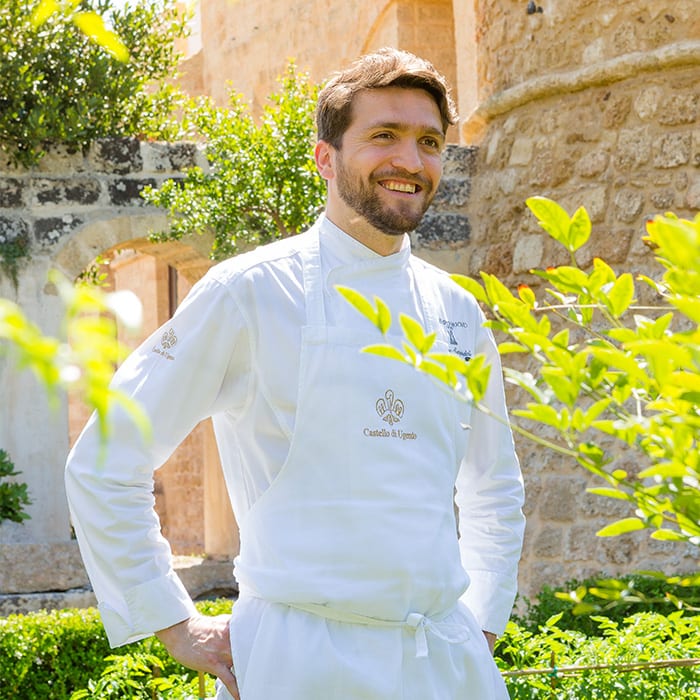 "Why Electrolux Professional?"
Tommaso Sanguedolce – Executive chef
"Technology is fundamental, therefore it is also fundamental in my kitchen because there are many techniques that enhance these products. Let us not forget that for a good finished product you need two things: excellent raw materials and technology. The technology that Electrolux Professional provides us with is fundamental in order to bring an excellent finished product to the table."
List of installed equipment:
Il Tempo Nuovo
2019-09-19T14:28:00+02:00