Flexible, efficient, high performing – thermaline
"I do not believe in the representation of the chef as a commander, the teams have to always support each other. In my case, my team is divided into a more technical part and another team more specialized in products, each contributing what is necessary to create the perfect dish," comments Roberto Cabrera Fernández, Chef and owner of Huerta de Carabaña.
Roberto Cabrera, of Madrilenian origin, is defined as Gastronomic Director and owns three restaurants. He studied Business Administration and Management and after he worked for several companies, but he told us that he always had a special interest in food products and cooking. He decided to take a cooking course at the prestigious school Le Cordon Bleu, where he was introduced to Electrolux Professional equipment. Once finished, he worked as an apprentice at Santceloni, a 2-Michelin star restaurant that boasts a beautiful Molteni stove. In just 6 years, he completed the cooking course and opened three restaurants.
Electrolux Professional equipped the kitchen of two of his restaurants. When asking the reason why he chose to work with us, he told us that there were three decisive factors:
The modularity, thanks to the different available capacities, giving the possibility to incorporate refrigerated drawers under a hot unit.
The possibility of being able to choose between different product ranges, adapting to the needs of the client.
Transparency in information and advice from the Electrolux Professional team.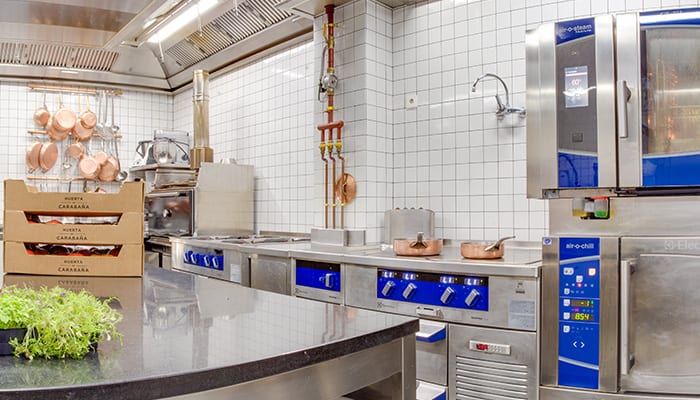 In 2016, Roberto Cabrera opened his third restaurant 'La Huerta de Carabaña', which is equipped with Electrolux Professional solutions. This restaurant stands out for the quality of its products, obtained from his own garden that he has in the community of Madrid.
"With thermaline and an oven, you can set up a whole restaurant," commented Roberto Cabrera. The thermaline is the most surprising, due to its versatility, flexibility and efficiency, "it barely gives off heat, so the atmosphere in the kitchen is more pleasant."
This restaurant is divided into two areas, the first one stands out for its classic, elegant and more formal decoration, which has an open kitchen. The second area is a bistro with a more casual, youthful and fresh appearance.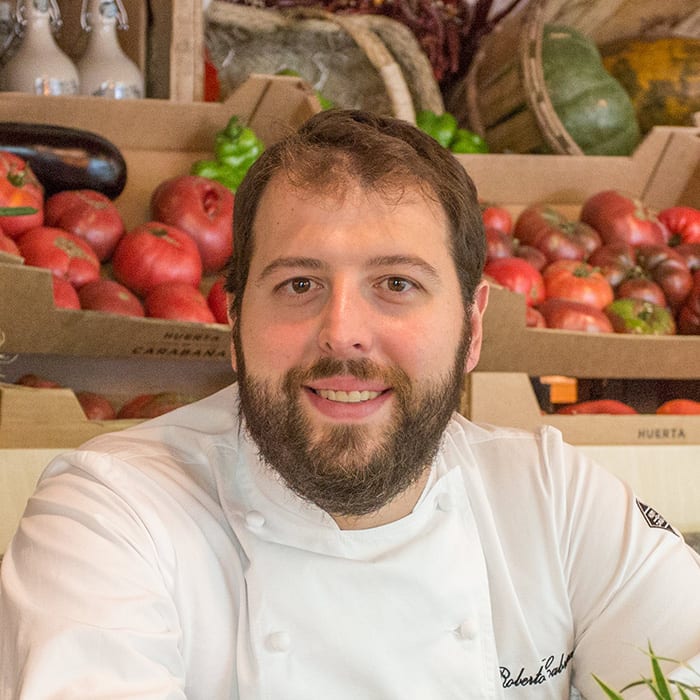 "Why Electrolux Professional?"
Roberto Cabrera Fernández – Chef and owner:
"With thermaline and an oven, you can set up a whole restaurant."
"It barely gives off heat, so the atmosphere in the kitchen is more pleasant."
List of installed equipment:
Huerta de Carabaña
2019-07-31T09:51:02+02:00