The Swedish culinary team stands out in the 2018 Culinary World Cup with the equipment of Electrolux Professional.
With the highest score in the national team category, regional category and catering, Team Sweden triumphs this edition. Sponsored by Electrolux Professional since the beginning of the '90s the Swedish culinary team trains at the Electrolux headquarter in Stockholm.
Frida Bäcke, one team member, was in charge of meticulously preparing one of the 26 cold dishes served during the competition. The effort paid off as her team achieved the highest mark in this category. The highest score was also granted in the category warm kitchen.
Curious by Nature, the theme selected by the Swedish included duck breast with mushrooms and a chocolate and almond bavaroise.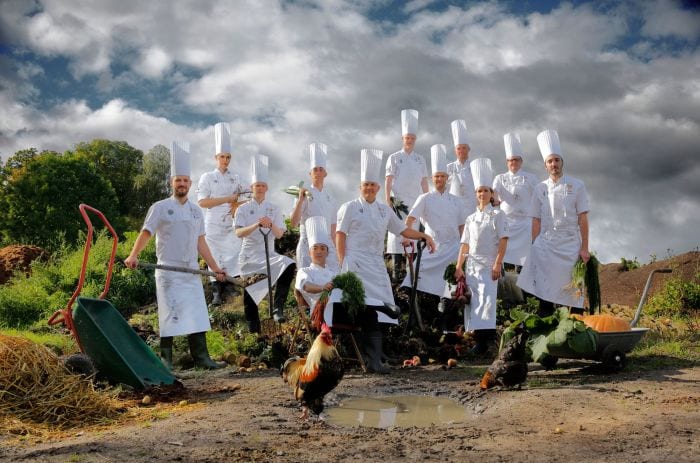 "Our collaboration is a good example of a win-win partnership in terms of sharing know-how, brand credit and content creation that generate business" says Marcus Örnmark, Marketing Manager, Electrolux Professional Nordic.
With over 30 countries taking part into the competition, the 2018 Culinary World Cup was held in Luxembourg from the 24th – 28th of November 2018.
This result is a huge achievement for the team who saw a huge support and was able to spread the Swedish gastronomy and reach the podium.
**top banner photo courtesy of Per-Erik Berglund at Znapshot
Have a look at our solutions for chefs
Culinary World Cup 2018: Electrolux Professional partners with the winning team
2018-12-03T17:18:53+02:00