Sous vide is a slow, temperature controlled cooking technique that preserves food original taste, texture and essential characteristics. The raw food is vacuum sealed in a plastic bag, suitable for dishes, and cooked either in boiling water or in the combi oven.
Sealing food sous vide has several advantages:
 heat is transferred to food whether you are cooking in water or with steam in a more regular way thus preserving taste
 food maintains its original taste and nutritional values that otherwise could go lost during traditional cooking
 storing food gets easier since sous vide sealing allows for better conservation and significantly reduces any risk of contamination
Sous vide cooking allow for a precise control of the temperature. In a busy kitchen, vacuuming the food not only helps with storage but can significantly simplify your workflow. Sous vide can be the support you need when things get busy by allowing you to pre prepare food and store it for later use.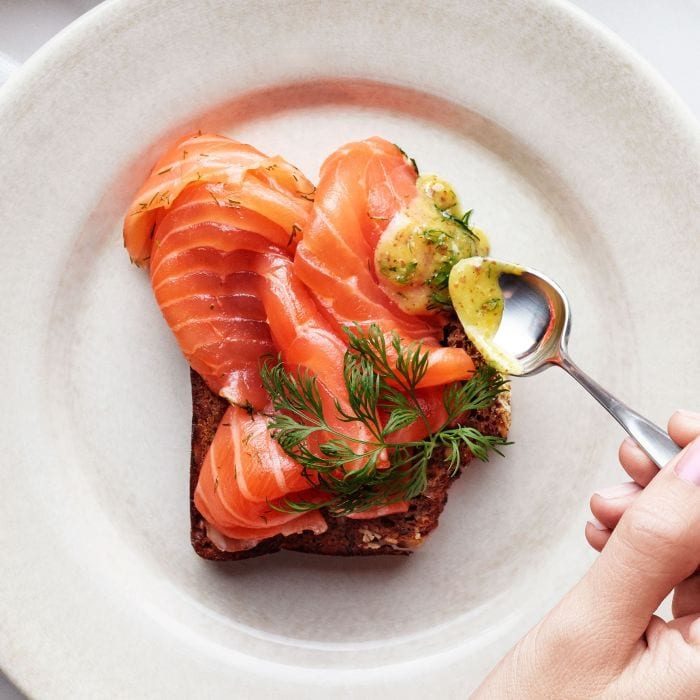 A water bath is not often the most effective choice for sous vide in a fast paced environment. Restaurants and hotels need to guarantee quality and safety in their dishes but need also to serve quickly all the upcoming requests. Cooking in water bath, as commonly done with sous vide, may not always be the best option.
Luckily, sous vide excellent results can be achieved also with a combi oven.
The vacuumed dish will be slowly cooked in a constant temperature environment. The sous vide seal will ensure that food taste, texture, juiciness and all the nutritional properties will remain.
Some combi ovens today have dedicated low temperature cooking programs specifically designed for sous vide. By slowly cooking, food will not lose as much weight as usually happens in traditional cooking. Your dish will have the time to rest and will result in a complete different dish than with traditional cooking.
You can find some work simplifying solutions that let you monitor precisely the cooking of your dish. A sensor probe for sous vide cooking allows your combi oven to check with maximum precision when your food is ready and safe. You can insert the sous vide sensor probe without breaking the vacuum seal thanks to a special diagonal cut needle point. Check whether the perfect temperature is reached without compromising the seal and delivering all the high standard results that sous vide is famous for. This is a turning point for precise sous vide cooking as food security is guaranteed thanks to a constant monitoring.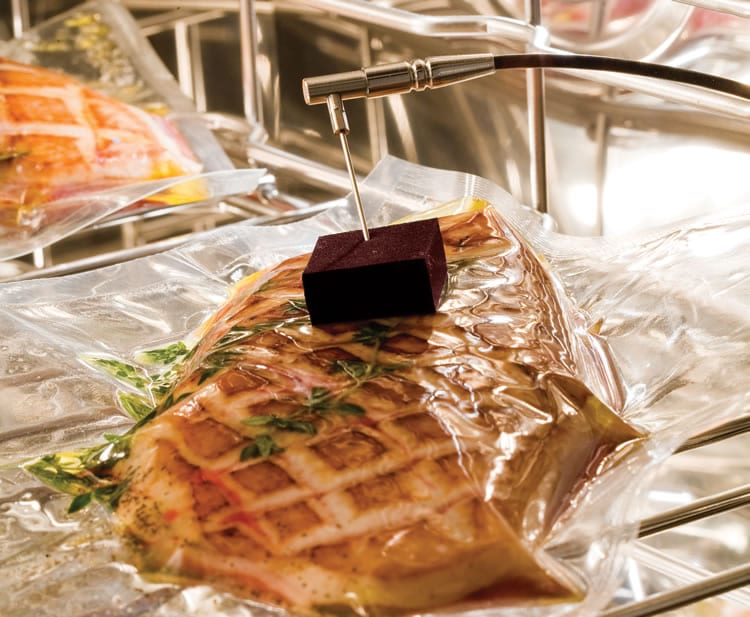 You can get all the benefits of sous vide low temperature cooking even with a combi oven. Speed and quality are key drivers in the food sector but innovation can be also a winning factor. Sous vide with a combi oven can be the novelty that you have been waiting for. Together with the right programs and accessories that will make your work easier you can now benefit of an innovative and exquisite way of cooking.
Sous vide with your combi oven: controlled temperature cooking
2018-12-10T16:59:43+02:00