Discover a new summer revenue stream with these new drinks options for your customers.
Give your cold drink dispensers the spotlight they deserve this summer. From fresh fruit juices to iced teas, keeping your customers refreshed can bring great business benefits in the summer months.
Whether you manage a bustling restaurant, bar or boutique hotel, there's never a bad time to bring your cold beverage dispenser to offer new drinks solutions. Think refreshing iced teas and fruit juices all the way through to frozen margaritas, summer presents an opportunity to expand your drinks menu.
You can even add a theme to your drinks, offering a unique experience that will encourage people to try something new. Treat your customers to a laid-back Spanish-themed event complete with flamenco dancing, tapas plates, and ice-cold sangria. Alternatively, serve up a mouth-watering pineapple punch and invite guests to wear their favorite tropical attire for an exciting Hawaiian-themed bash. Or keep it simple with fresh homemade lemonade and a classic summer barbecue theme.
If you're still looking for cold drink ideas, here are a few to add to your menu.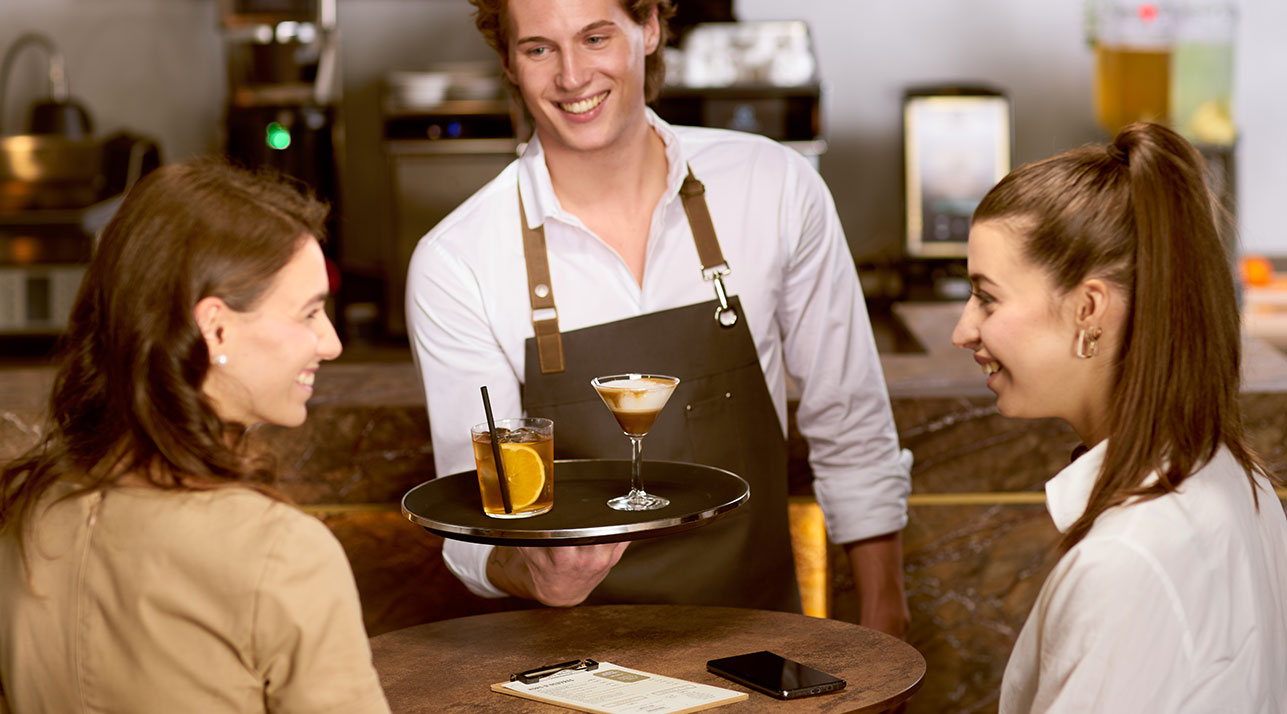 Fruit juices
From fresh orange juice to strawberry punch, there are so many ways to enjoy a fresh fruit blend this summer.
There is a rainbow range of powders and syrups you can buy to flavor drinks and the bright colors swirling on a counter-top help attract attention from your customers. Or you can go homemade and mix your own drinks inspired by your creativity. This adds a craft element to your business and could tempt customers who don't normally opt for flavored drinks.
Try delicious homemade lemonade. Simply add fresh lemon juice, some healthy fructose, and water to taste, then, keep it ice-cool in your cold drink dispenser, serving in pitchers filled with ice and lemon slices for decoration.
Hotel guests love a vitamin C boost in the morning, and it's easy to create a fresh orange juice. For this recipe, blend the orange segments, adding a splash of lemon juice for added flavor until the juice is slightly pulpy. For a smooth finish, strain the remaining liquid until you have deliciously smooth orange juice. Pour into a cold beverage dispenser to keep it fresh and cool.
With an Electrolux Professional cold drink dispensers, you can choose the best size to suit your business. Each one comes with a cooling program, agitator to keep the mixing the drink and a locking lid, making it easy to make, mix and store your chosen beverage.
Alcoholic punches
Who doesn't love an ice-cold summer cocktail? From sangria to pineapple punch, there's no end to the mouth-watering cocktails (or mocktails) you can prepare for an event or simply as a fun extra that customers can order.
For a classic Spanish sangria, you mix orange juice, brandy, dry red wine (preferably a Spanish label) and sugar, adjusting the flavor as needed, then add it to your cold drink dispenser. Serve in pitchers with sliced fruit and plenty of ice to create a sweet summer cocktail. The fact the sangria is being mixed in a cold drink dispenser creates an experience for the customer and becomes a talking point that can tempt them to order.
Alternatively, you can add a quirky extra to your menu with a beverage dispenser that serves perfectly chilled cosmopolitan cocktails. A simple mix of vodka, cranberry, orange liqueur which the agitator will keep perfectly blended, you can offer it by the glass or even by the pitcher for summer evening drinks.
Just as the frozen margarita is a hit when customers see it swirling in a frozen granita dispenser, you can add the same fun factor to your choice of summer cocktails.
Iced tea & coffee
For coffee shops, there can often be a worry in the summer months that if you're not serving ice creams and other extras, your sales could dip. But if you can offer iced teas and coffees alongside your regular menu, you can pick up extra sales from those looking for something a little more refreshing.
Herbal iced teas are not only bursting with flavor but can offer a range of health benefits, from anxiety reduction to improved digestion. Make an impact by serving pink hibiscus iced tea, also known as 'agua de Jamaica'.
It's easy to make by cold brewing cinnamon, ginger slices, and some healthy natural sweeteners, then stirring in the dried hibiscus flowers and letting rest for 20 minutes. Strain the liquid concentrate, add water and keep it cool in your cold drink dispenser. Simply serve with a slice of orange or lime.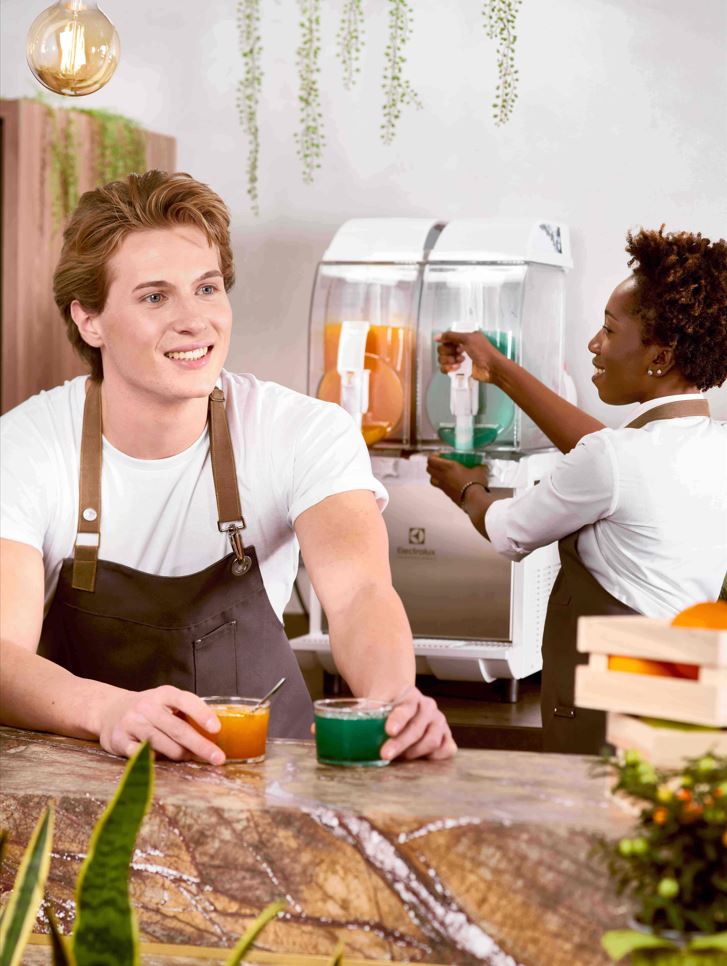 Southern USA-style sweet tea can easily be made by steeping black tea bags in cold water and adding sugar. Simply let it rest and then pour it into your cold drink dispenser for a refreshing drinks option with a USA twist. Or make batches of filter coffee and then serve them chilled as a refreshing caffeine hit – cold coffee is a hit in the summer months in the southern Mediterranean.
Professional cold beverage dispensers
A quality cold drink dispenser should be easy for staff to use and deliver consistently outstanding performance, for fresh, ice-cold drinks that last all day long.
Electrolux Professional cold beverage dispensers occupy less counter space, dispense liquid right down to the last drop and are easy to clean, making them an easy addition to your summer events. They are compact and secure, with interchangeable BPA-free transparent bowls featuring sealable locking lids for added hygiene and security against tampering.
They make the ultimate accessory for a restaurant, cafe, or hotel, offering diverse new drinks to be enjoyed, particularly in the summer months.
How to boost business with a cold drink dispenser
2022-07-13T17:07:12+02:00