Electrolux Professional Commercial Freezers
a true masterpiece of preservation
ecostoreHP is class A
designed for heavy duty working conditions
Electrolux Professional's ecostoreHP is in class A, compatible with the requirements of top classes for the first mandatory Europe-wide energy labelling for professional refrigerators and freezers.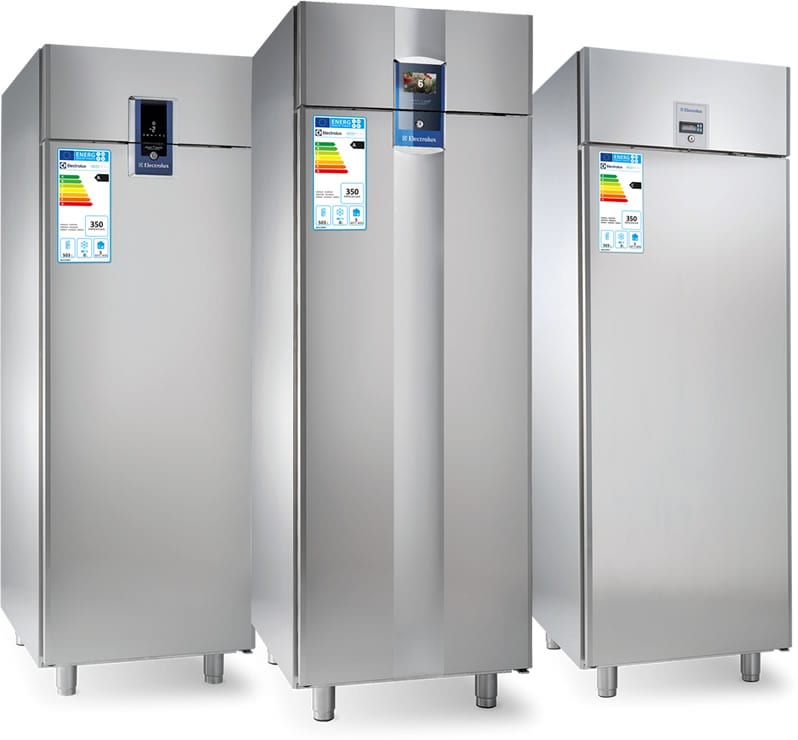 More capacity and best in class in energy efficiency.
Cut your electricity bill by 80% and save up to 830 euro/year*.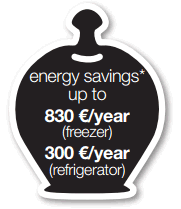 *Potential savings based on European Ecodesign directive data and obtained by comparing Class G refrigerators and freezers with equivalent Class A cabinets (energy cost of 0,21 €/kWh and net volume of 503lt). The label complies with the delegated regulation (UE) 2015/1094 of the commission of 5th may 2015.
Electrolux Professional Commercial Freezers
As a commercial customer, you have a need for certain assurances about the reliability of the products you buy for your business.
Electrolux Professional, a multi-award winning company with 100 years of experience in manufacturing commercial and domestic electrical and electronics products, is ideally positioned to offer the product assurances you need. We are one of the world's oldest electrical manufacturers, but still always moving forward with research and development to create the appliances of the future.
When you buy a commercial freezer from Electrolux Professional, you can have total confidence that your appliances have been designed to meet the highest standards, not only in Australia, but across the whole world.
Get Your Industrial Freezer from Electrolux Professional
The primary reason to buy an Electrolux Professional freezer is that you'll be dealing with industry experts who have specialist knowledge in supplying products to meet the needs of your industry. They can provide you with in-depth product advice, tailored specifically to the unique characteristics of your individual business.
Working with Electrolux Professional is beyond the typical buyer and seller experience. You gain a product partner, providing you with a superior level of service. We support all our products with generous warranty conditions and outstanding customer care.
Our global network of expert technicians means that any customer, anywhere in the world, can expect speedy repairs and replacement parts for any of the >55,000 components in our inventory.
For all these reasons and many more, Electrolux Professional is always your best choice for commercial kitchen appliances.
Design Features of an Electrolux Professional Industrial Freezer Unit
Every product made by Electrolux Professional is designed and built to meet strict criteria for quality. We spare nothing when it comes to making sure our products are the best in their category. Our industrial freezers are built with these characteristics in mind:
Energy efficiency. Buyers often allow their decisions to be influenced most strongly by the purchase price of a product without due consideration to the running costs of the appliance. True value is achieved when the purchase price and on-going costs are all within acceptable limits.
Environmental responsibility. We have won many awards for sustainability, and in fact, we are among the top 1.3% of all companies worldwide recognized for focus on developing environmentally sustainable products and processes. Our freezers are CFC and HCFC free.
HACCP certified. All our commercial freezers are HACCP certified. In fact, you'll find a HACCP panel on the body of the freezer. If the temperature rises above the acceptable limit, the unit will provide visual and acoustic alarms, plus you can download data via USB for computer analysis. Our design also minimizes personal risk of injury.
Long-lasting quality. Electrolux Professional products are built to last. The evaporator, for example, is housed inside 60mm thick insulation, and the freezer body is constructed from AISI 304 stainless steel. The bottom of the freezer unit is designed for excellent corrosion resistance, as we're mindful that strong detergents are often used for floor cleaning in commercial environments.
Safe and secure. The freezer door is lockable, to help prevent unauthorized access to the interior and its contents.
Enjoy the Superior Performance of an Electrolux Professional Commercial Chest Freezer
Electrolux Professional stands in a class of its own when it comes to making commercial freezers, and this is a product range where you can see the quality from the very first glance. The stainless steel body is fitted with up to 90mm of cyclopentane for superior insulation and environmental protection.
Looks are not everything of course, which is why you'll be glad to know that our commercial chest freezers also offer the best in performance. Rated for super-cold temperatures ranging from low as -22°C up to -15°C, and fully HACCP compliant digital control. This high standard of performance can even be achieved in tropical climates, and our freezers are rated to work reliably in ambient temperatures up to 43°C.
Our freezers are also built with IQ Defrost technology, which provides intelligent automatic defrosting when ice builds up around the evaporator, and automatic evaporation of the water resulting from the defrosting action. This saves energy and prevents mess.
The Electrolux Professional Commercial Upright Freezer
How about this? The upright commercial freezer range from Electrolux Professional has all the same features as our chest freezer range, but with the added space-saving benefit an upright freezer can offer. The upright design makes it easy to locate and access any food items within the interior.
Cost Effective Industrial Freezers from Electrolux Professional
Many different professional outfits need an industrial freezer. Businesses such as restaurant kitchens, school canteens, hospitals and many more need a freezer that they can count on to be reliable and keep your food at the right temperature.
You can reduce your long term industrial freezer cost with Electrolux Professional, you can get the freezer you need, and cost effective running efficiency.
Choose From Industrial Freezers with the Latest Features
If you are looking for an industrial freezer for sale, one of your considerations will be the size and whether it will fit. Electrolux Professional offer a wide selection of freezers; we have freezers that range from 670 litres to 1430 litres and with both upright and chest freezers, you are sure to find one that fits well into your professional kitchen.
We also have options such as glass doors so that you can easily locate the food that you are after, which can save you time. It also means that you do not need to affect the temperature of the freezer by opening the door to see inside.
Why Buy from Electrolux Professional?
From the moment your new freezer is installed, you can rest assured that we have comprehensive maintenance agreements that are based on our extensive knowledge.
What is more, we have an extensive Customer Care global network of over 2200 authorised technical experts ready to support you if you ever need us.
We are proud to be known as the premier global brand that businesses trust to get the job done. We supply Australia with commercial range hoods. Additionally, we specialise in delivering high-quality commercial range hood filters and commercial grills. Don't hesitate to contact us for more information.
Electrolux Professional clients have left great reviews for popular products such as our Commercial Combi Oven, as well as our Restaurant Kitchen Fridge and they also left amazing reviews about our Industrial Washing Machine.
If you would like any more information or support in choosing the right freezer for your professional space, we are on hand to help. Contact us today.
Why should my business invest in an Electrolux Professional ecostoreHP freezer?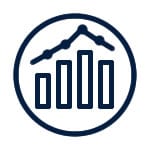 Smart Performance
ecostore cabinets, equipped with Frost Watch Control provide great advantages in kitchens with frequent door openings, because they optimize defrosting avoiding sudden changes in temperature, reducing bacterial proliferation, food damage and high energy consumption.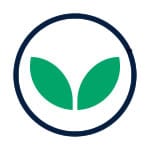 Energy efficiency
65% less energy consumption
To guarantee you exceptional efficiency, our ecostore cabinets are classified according to the strictest international standards for protecting the environment and managing costs like ECA, EIA, Go'Energi and European Energy Label.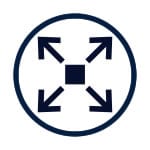 Storage capacity
Up to 50 liters more space
Thanks to their new design, the Electrolux Professional ecostore cabinets provide, on average, 50 litres more available space, compared to equivalent cabinets in the market. Exceptional sturdiness is guaranteed by internal and external full AISI 304 stainless steel construction.
Optiflow: the best cooling results and temperature uniformity while saving energy
Optiflow is the intelligent air circulation system which adapts to your load for the best cooling results, optimal temperature uniformity and increased savings in energy consumption.
In the ecostore cabinets, the shape of the condenser has been developed to minimize resistance in the passage of the air, reducing its depth, thus guaranteeing the best cooling results.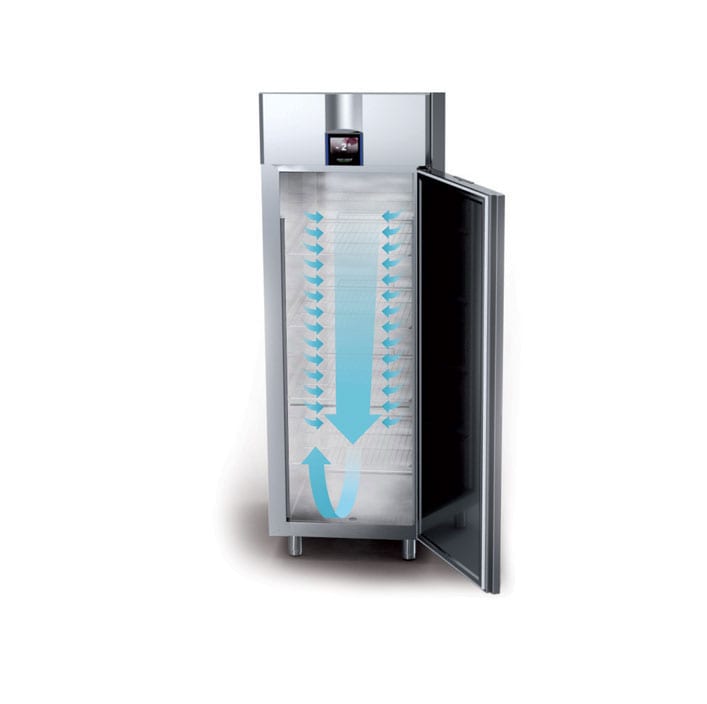 ecostore is created for a professional target group with high demands. ecostore is the choice for any company that values a combination of innovation, reliability and sustainability.
A responsible freezer solution

Gaskets, grids and wire baskets
To preserve the food, accessories for refrigeration are the most valuable asset in your kitchen. Choosing the proper accessory is a guarantee for correct and efficient operation.
Discover more about accessories and consumables
Find the ideal freezer package for your business
Discover what our industrial freezers can do for your business
Commercial Freezers
2019-07-17T01:14:26+00:00
Filter (236 Products)