Commercial Laundry Equipment

We've listened to our customers and with the help of their insights have developed a range of commercial washing machines and laundry equipment with improved ergonomics, productivity and functionality.
Industrial laundry equipment
Superior washes with our range of commercial laundry equipment
Electrolux Professional laundry equipment is designed to save you money and deliver great results. Our range include front load washers, commercial barrier washers, side load washers and commercial washing machines.
Add our Dosing systems to your machines to really maximise your savings and increase your efficiency.
Wash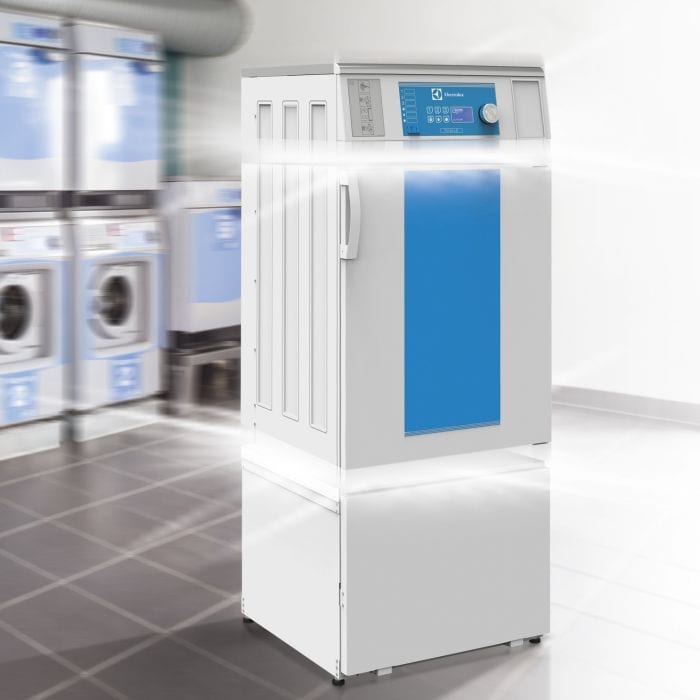 Dry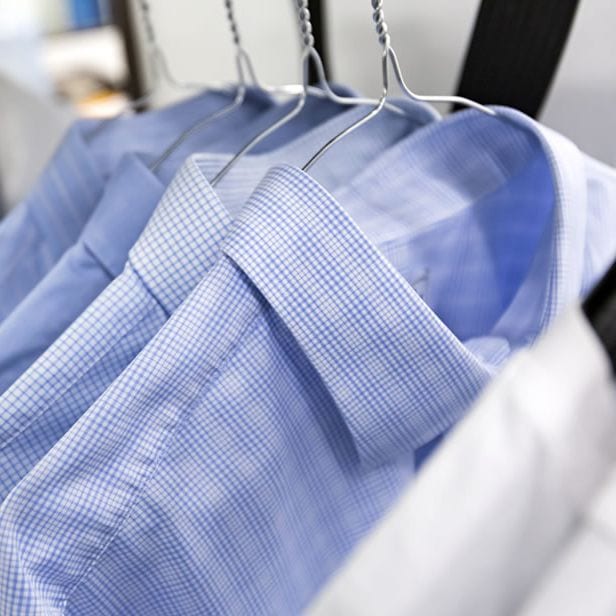 Iron and finish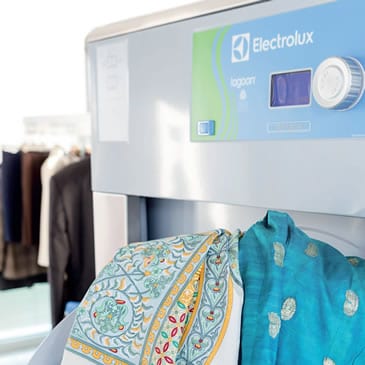 Special solutions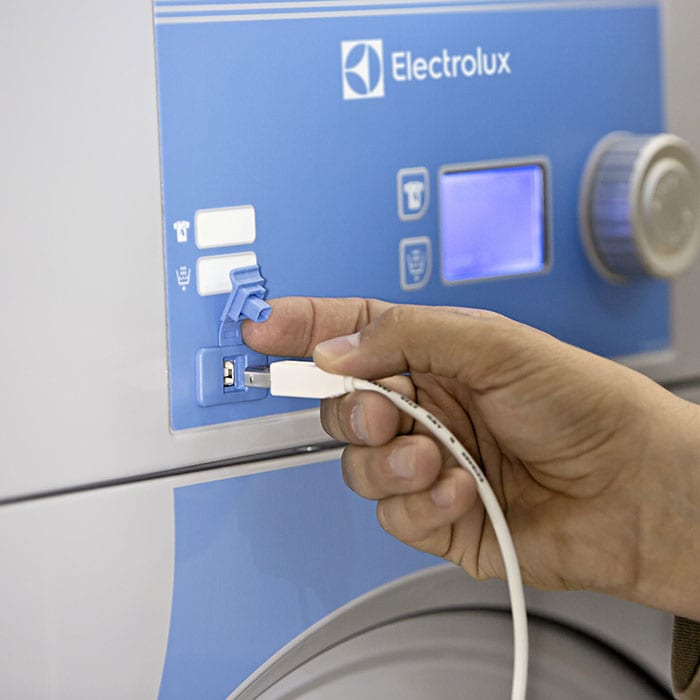 Systems&Software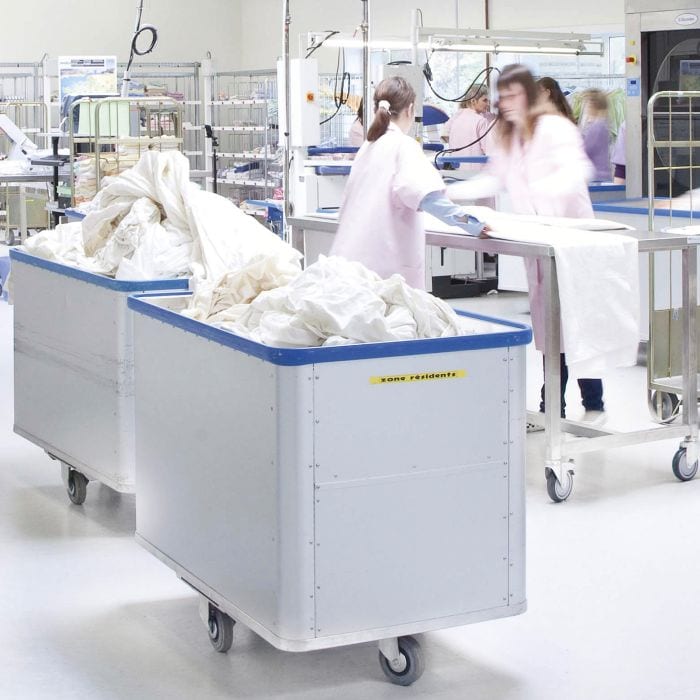 Auxiliares
Electrolux Professional Australia – The #1 Choice for Commercial Laundry Appliances.
Electrolux Professional have been providing excellence in laundry, catering and homecare for over 100 years; from our genesis in Sweden to the extensive network across the world that we have today. Known for our commercial laundry appliances, such as industrial washer and dryers, the Electrolux Professional brand is known (and trusted) across the world – in fact, it is the second most popular home appliance brand on the planet! Through our range of home and professional products across several brands like Zanussi and Frigidaire, Electrolux Professional sell more than 60 million appliances in over 150 countries every single year.
Read More
Choose an Electrolux Professional Commercial Washing Machine to Optimise Your Operation
In any setting that requires a commercial washing machine, the smart investment would be Electrolux Professional. No matter the application, whether it be high volume laundry as in a hotel or hygiene needs in a hospital, Electrolux Professional has the perfect solution. All our commercial clothes washers include the Certus Management Information System (CMIS), which gives you full control and traceability, as well as knowledge of maintenance needs and machine failure.
Throughout our history, we have been leading innovation and design to create a product that makes a positive difference to our customers and to the planet. We are committed to sustainability through water and electricity efficiency, and we are striving to make loads lighter for all commercial laundry applications.
We believe that using the right tools and equipment can create a better future for all of us and for our planet. We shape living for the better by reinventing taste, care and wellbeing experiences, making life more enjoyable and sustainable for millions of people.
What Industries Need Industrial Laundry Equipment & Accessories?
Our industrial laundry equipment is designed for commercial use in a wide range of settings. These include, but are not limited to:
Care homes
Launderettes
Specialist Garment Care
Hospitals
Hotels
Shared Laundry Facilities
Marine
Fire Brigades
Laboratories
Solutions can be as simple as the installation of one product, or a full range of our offerings if necessary. We are dedicated to finding the right solution for your business, to make sure that your laundry needs are fulfilled simply and quickly. Contact a member of our team using the form below, and we will be in touch to have a conversation about how we can help your business with your commercial laundry needs.
What Commercial Laundry Equipment can Electrolux Professional Provide?
All fabric care can be completed with our industrial laundry equipment. We can provide machines to wash, dry, iron, fold and finish, as well as systems and software to help you monitor use and performance. We also have auxiliaries that will make sure your equipment is used to its greatest capacity.
Wash
Front Load Washers
Barrier Washers
Side Load Washers
Washer Dryer
Dry
Tumble Dryers
Drying Cabinets
Hydro Extractors
Iron and Finish
Ironers
Ironing Lane
Finishing Equipment
Special Solutions
Lagoon Wet Cleaning
Textile Laboratory Machines
Systems and Software
Management Systems and Software
Payment Systems
Auxiliaries
Accessories
Dosing Systems
With this wide range of professional laundry equipment, we have the perfect combination for any settings and would love to see how we can help.
It might be that you only need a washer-dryer, due to space restrictions. Or, you may be a specialist garment cleaning service and need the Lagoon Wet Cleaning system installed. Whatever your need for commercial laundry equipment, we are dedicated to finding the perfect solution for your business.
Simply fill out the form below and a member of our team will be in touch to discuss how Electrolux Professional can solve your laundry problems.
Industrial Washing Machines in Australia from Trusted Brand Electrolux Professional
If you are looking for an industrial washing machine in Australia, Electrolux Professional is the trusted brand that can provide what you are you looking for.
Choose an Industrial Washing Machine for Greater Amounts and Greater Results
When you buy an industrial washing machine from Electrolux Professional, it is capable of many features and cycles, as well as being reliable and carrying out large amounts of washing at once.
For example, if you choose to buy a 25 kg washing industrial machine for your hotel in Australia, you can look forward to washing large amounts of sheets and towels at the same time, saving valuable time while giving you great results.
A commercial washing machine can also handle wash after wash, bringing you the same fantastic results each time.
Choose Electrolux Professional: We're the Brand You Can Rely On
Electrolux Professional is here to ensure that your commercial laundry can run smoothly. We have comprehensive maintenance agreements that are based on our wide and extensive knowledge from the range of laundry equipment that we have been developing over the decades.
While your washing machine from Electrolux Professional is built to be durable, you can have additional peace of mind knowing that there are more than 55,000 spare parts available, as well as an extensive Customer Care global network of authorised technical experts who can put your machine right should anything go wrong.
We are extremely proud to be known internationally as the premier brand that restaurants, hotels and cafes trust to deliver high-quality products. We provide Australia with commercial kitchen equipment in Melbourne. Also, we promise to continue to provide reliable commercial kitchen equipment in Perth and commercial kitchen equipment in Brisbane.
Electrolux Professional clients have left great reviews for popular products such as our commercial glass washer, as well as our blast freezers solutions and they also left amazing reviews about our oven for commercial kitchens.
Choose Electrolux Professional's expertise for your washing machine.
Laundry Equipment
2016-06-09T10:12:23+00:00