Cut, mix and slice with our range of vegetable slicers, food processors, mixers, meat mincers, slicers and chopping blocks
TrinityPro
Beyond imagination
TrinityPro Vegetable Slicers, Cutter Mixers and Combined Cutter-Slicers are ergonomic and safe for exceptional dicing and mixing, exceeding all expectations. BPA-free with ErgoCert 4-star ergonomic certification, TrinityPro offers incomparable quality, absolute precision and maximum power in minimal space.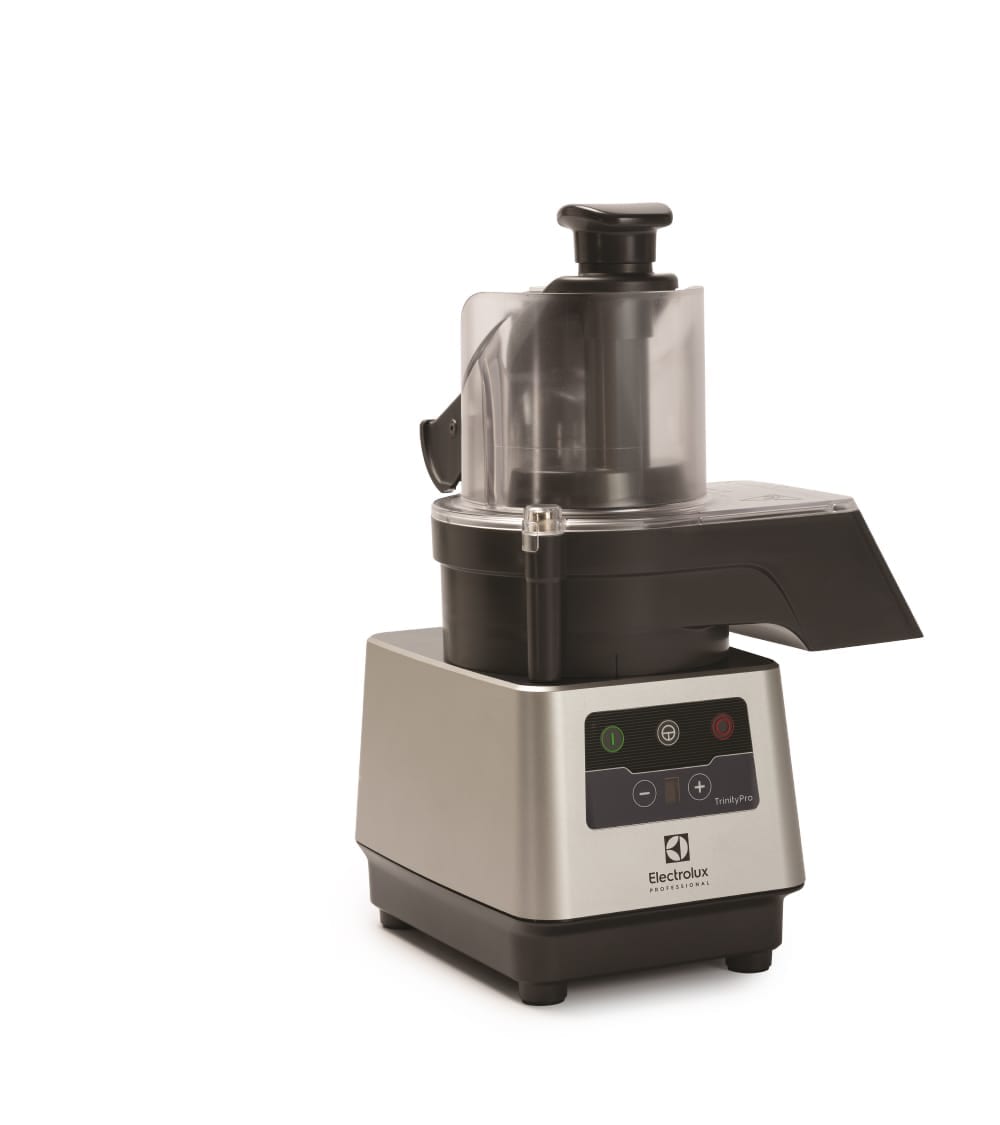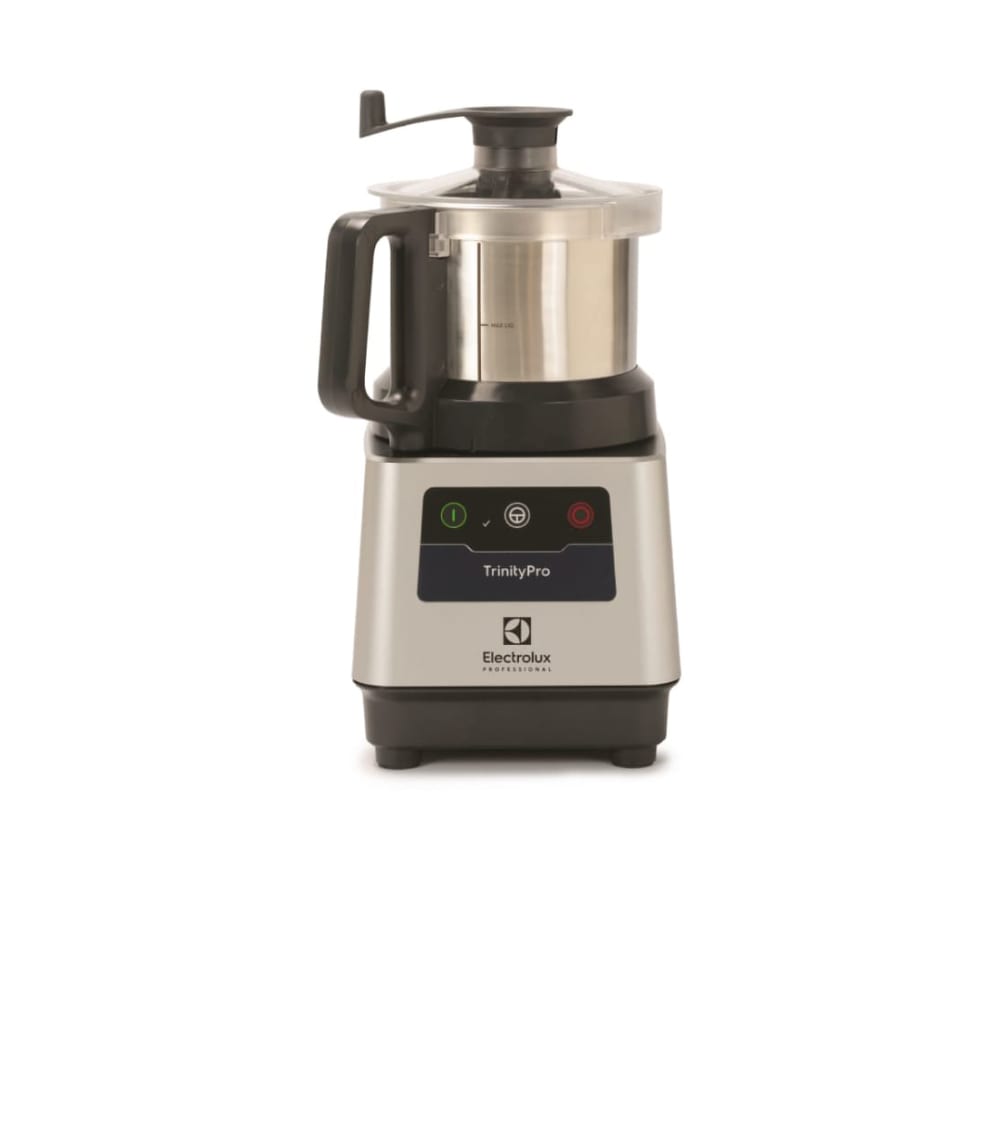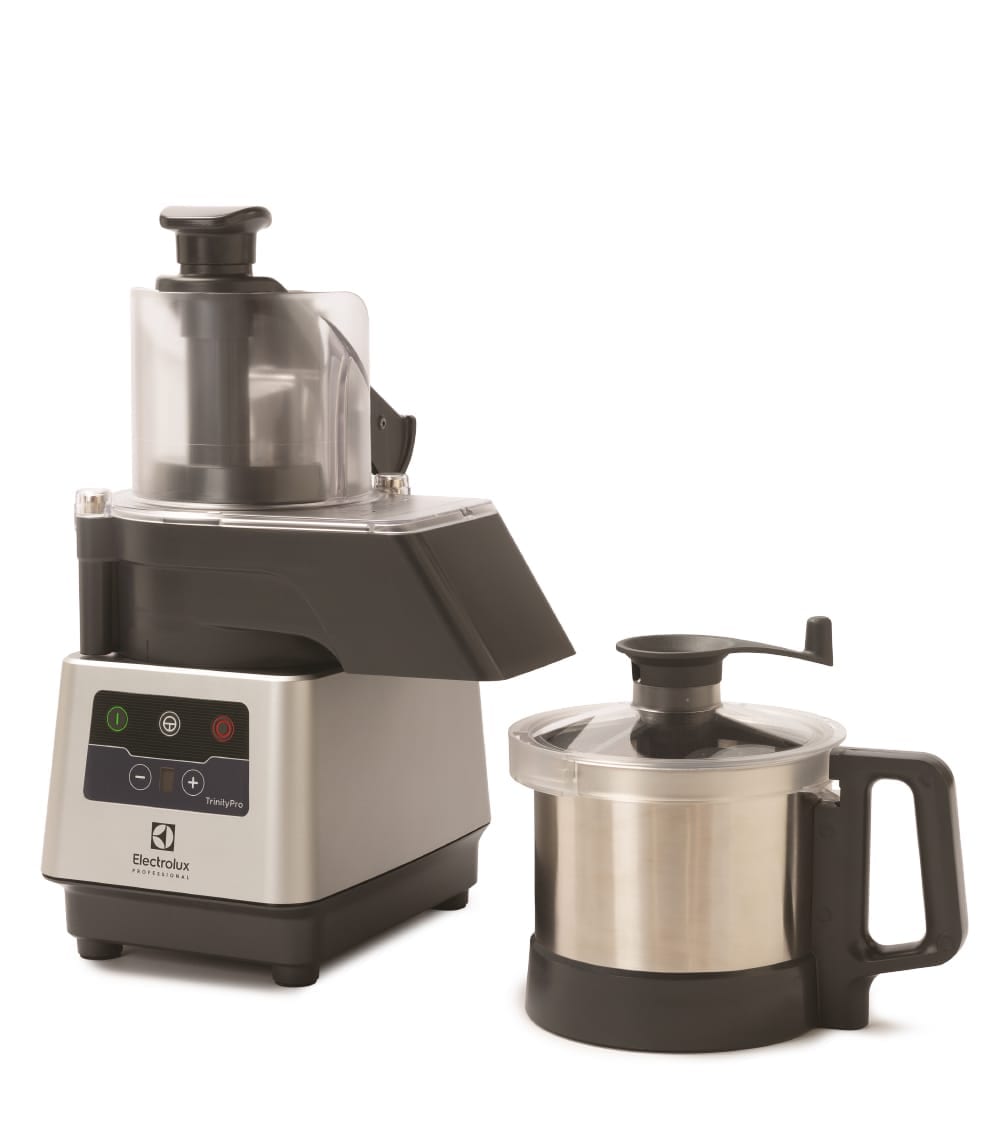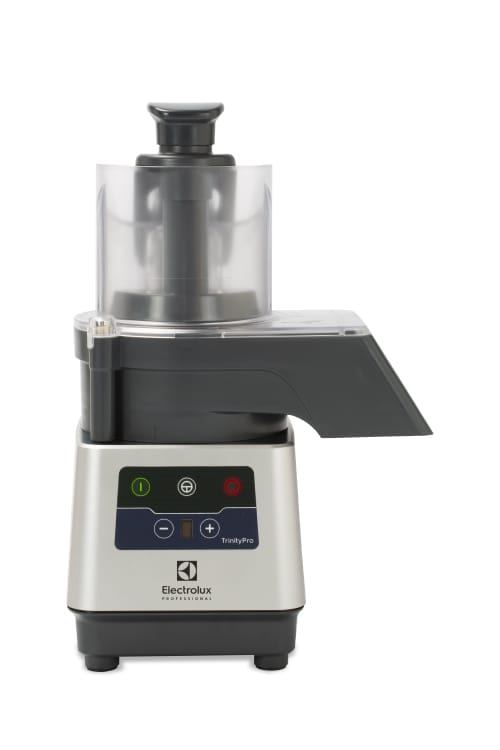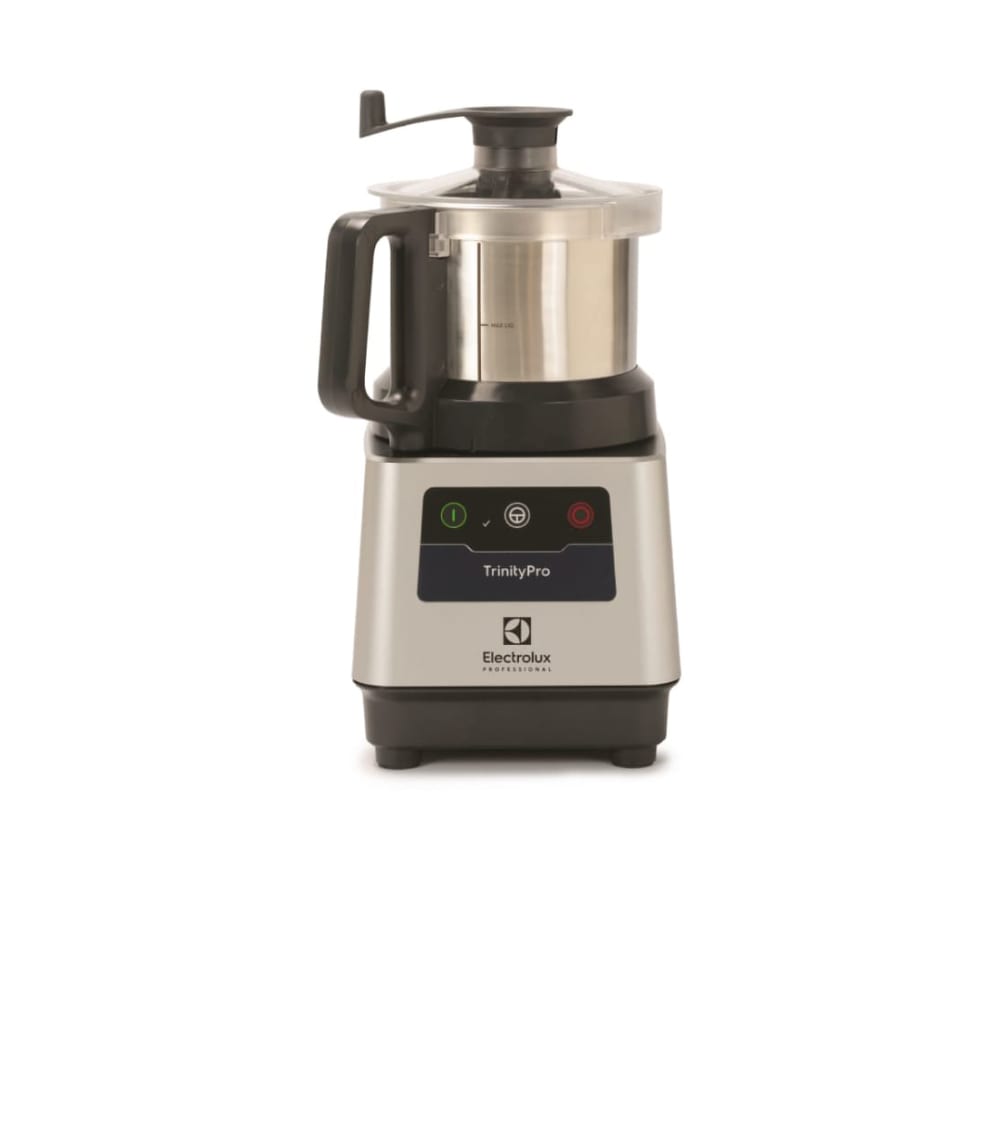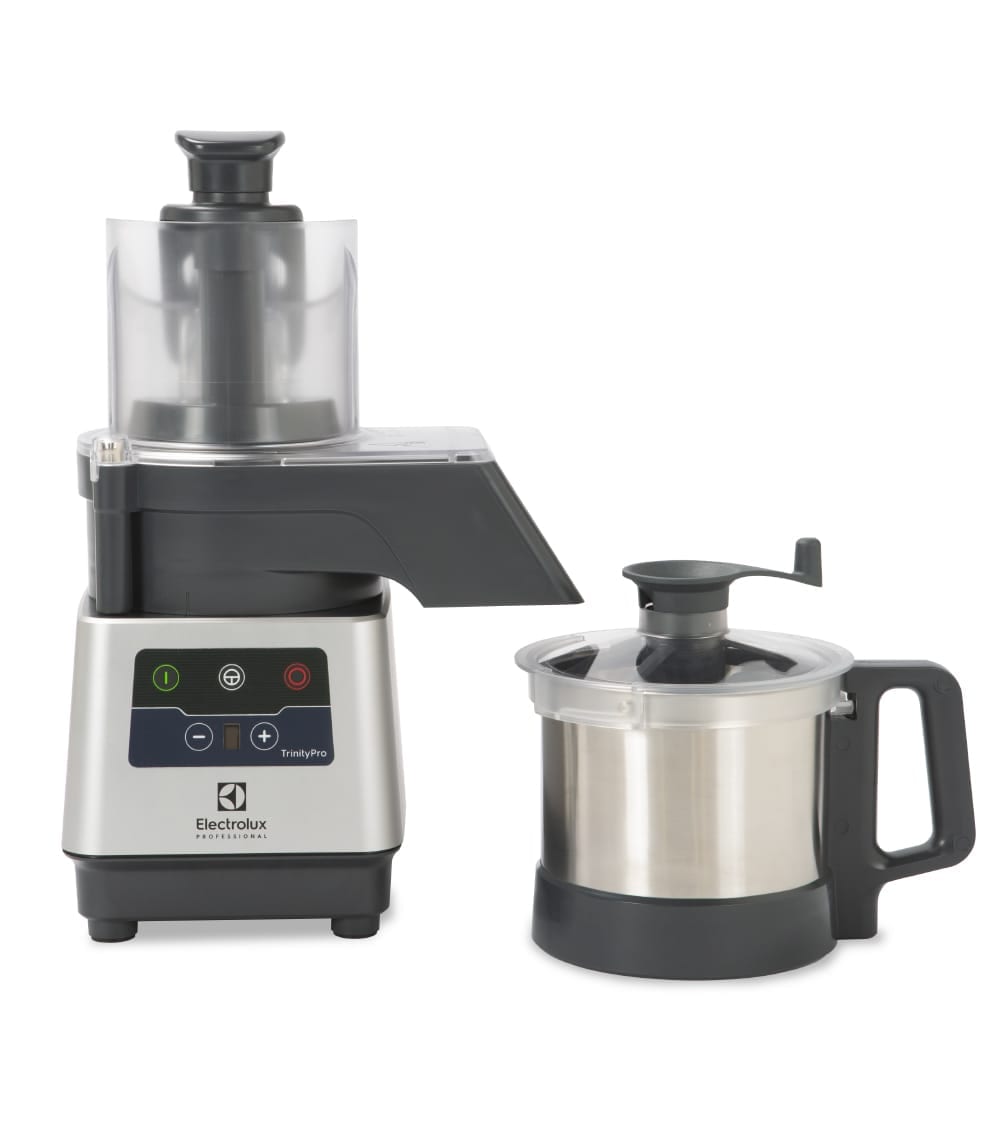 Slice, dice, shred, cut, blend and emulsify in record time. TRS Vegetable Slicers, TRK Combined Cutter-Slicers and K Cutter Mixers offer increased productivity, top quality and extreme sturdiness all in one. The reliable stainless steel structure, waterproof and ergonomic control panel, ergonomic design and silent operation make these the perfect choice for your business.
TRS
Electrolux Professional vegetable slicers offer different models – table top and freestanding – all working in continuous to grant higher productivity and outstanding performance with hoppers for large and long vegetables to fit all types of veggies and fruits. Watch the video of TRS Dicing Kit and Grid Cleaner.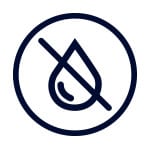 Waterproof and ergonomic control panel (IP55)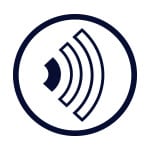 Silent operation and long life for heavy jobs is ensured by a powerful compact induction motor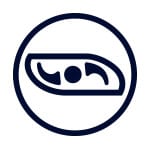 Safe storage of your blades granted by wall mounted blade holder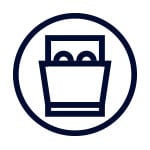 100% dishwasher safe: blade, lid, scraper and stainless steel bowl
Portable mixers
Multifunctional handheld mixer
Get the best out of your ingredients with our ergonomic mixer.
Thanks to the smart speed control you can prepare a variety of creams, soups, pancake batters and mousse.
Turboliquidizers
Turboliquidizers
Designed to withstand intensive use of mixing, liquidising, and emulsifying in large quantities vegetable and fish soups, fruit and vegetable purées, liquid pastries and sauces directly in their cooking containers.
Perfect integration with Braising Pans
Get 180 kg of outstanding mashed potatoes in less than 5 minutes*
*tested and verified by the Electrolux Professional Chef Academy
Discover what our products can do for your business
Food preparation: cut, mix and slice
2016-11-23T14:42:43+00:00