Electrolux Professional Commercial Deep Fryers
The Essential Role of a Commercial-Grade Deep Fryer
For some catering establishments, their commercial deep fryer is the main cooking appliance. That applies in many fast food restaurants where chips, chicken and burgers are the staple dishes.
Even in businesses where a greater variety of food is offered, the deep fryer has an important role to play. Although it has historically been associated with grease and unhealthy eating, the use of oils means many low calorie dishes can now be prepared while still maintaining the same crispy texture and taste.
Fried food is just delicious and it's more popular now than ever before. With demand this high, most restaurants offer at least some fried options to cater to their clientele.
Just as with all foods, preparation is key when it comes to deep frying. Your best friend when it comes to making high-quality fried food is to use the proper tools, which is why a good industrial deep fryer is key. It will make your work easier and your food tastier. Here at Electrolux Professional, that's exactly what we offer. We offer some of the best commercial-grade fryers on the Australian market, ensuring reliability and high quality. Our professional cooking solutions have won awards and been utilised by Michelin restaurants and five-star hotels across the world. With a commercial deep fryer for every type of establishment and all needs, you're guaranteed to find one here that suits you.
Choosing the Right Commercial-Use Deep Fryer
The importance of a deep fryer is such that you need to ensure you choose carefully to ensure you get the one that's best for you. Look at the features and characteristics of each one, comparing them to what you need.
Size. Deep fryers are either free standing or countertop versions. The former tend to be bigger and have higher capacities with the ability to operate for longer periods. They also tend to have more features, such as filtration units to remove debris, while countertop fryers are best if space is limited but won't handle the same volume or variations.
Capacity. Occasional frying can be undertaken by a light-duty fryer, generally a countertop version. When turnover of fried food is high, however, you need a high-powered fryer to deal with the demand. Such fryers often have multiple baskets so that several types of food can be cooked at once, and may have twin tanks to allow different temperatures when cooking and to avoid cross-contamination from several types of food.
Power Source. The choices are either a commercial electric deep fryer or a commercial gas deep fryer. The performance of each type is about the same, so your choice may depend on the availability of a suitable connection. The most powerful fryers generally require a direct connection to operate efficiently.
Efficiency of Operation. Although smaller fryers tend to be manually operated, others can be pre-programmed. This can be invaluable in a busy kitchen since notification is received when cooking is complete and the basket may even be automatically raised from the cooking oil.
Many modern fryers also have filtration systems that remove waste from the oil and may have cool zones to prevent food sediment burning. Both features extend the oil's life by ensuring food quality and taste do not deteriorate, saving operating cost through reduced oil usage.
Ease of Cleaning. Many fryers have a drain valve to remove the old oil or allow the oil tanks and elements to be removed for draining and cleaning. Baskets can be usually cleaned in a commercial dishwasher while exteriors are normally stainless steel and easy to keep clean. It's essential that everything is as convenient as possible for cleaning due to the hygiene requirements of a catering establishment
Commercial Gas & Electric Deep Fryers For Every Need
At Electrolux Professional, we have a wide range of commercial deep fryers for speciality and general cooking. Most have a variety of extras and features that add to their value.
We can supply all sizes and types of establishments, with different budgets and needs. All models are designed to increase cooking efficiency, reduce costs and provide a wide range of meals for your customers. Understand your needs and match them to equipment features to get the best fryer.
No matter what kind of restaurant or business you run or what foods you cook, there's a fryer here that is perfect for your exact needs. There is no product that suits all establishments, which is why we have a wide range with varying features to ensure compatibility.
Commercial Grade Deep Fryers from a Brand You Can Trust
With a commercial-grade deep fryer, you can be sure that your kitchen has equipment that you can rely on. At Electrolux Professional, our extensive range of industrial deep fryers for sale are sure to give you what you need, and, as it's from Electrolux Professional, you can be sure that it is from a brand that will not let you down.
We've been in the business since 1919 and we're now a household name and one of the most well-known brands in the world. That isn't just because of clever marketing. Our products speak for themselves, with high-quality commercial solutions for various establishments, and superior customer service. We've established ourselves as a company to be trusted, and you can always rely on us to provide you with a great product and remain by your side for all repair needs in the future. If you need a commercial grade deep fryer, there's no better option than one from Electrolux Professional.
Fryers for All Kitchens to Meet Your Requirements
At Electrolux Professional, our expertise in providing appliances for the catering industry has been developed over many decades. This includes our deep fryers, and our range includes models that are suitable for all kitchens.
With our commercial electric deep fryer in your commercial kitchen appliances collection, you can place your appliance anywhere in your kitchen where there is space and a suitable power outlet.
Your Electrolux Professional deep fryer can be fitted with a range of accessories to make your job easier and your food tastier. This includes items such as pasta cooking baskets.
Our relationship with our customers doesn't end after a sale has been made. We're well-known for our after-sales customer support, which includes being there for you in case anything goes wrong with the equipment you've purchased from us. While our products are known for being durable, they're not indestructible. If anything ever breaks or stops working, simply get in touch with our team and we'll help you sort it out. We have all the necessary replacement parts and highly professional technicians at our disposal, and we're always here for our customers. We understand that your tools are important to keeping your business running, so we offer the safety and peace of mind associated with always having a technician on hand. You don't need to find a professional or fix the problem yourself, we'll get your commercial deep fryer back to working order quickly.
Order your Commercial-Grade Deep Fryer Today
We are proud to be known as the premier global brand that businesses trust to get the job done. We supply Australia with coin operated washing machines. Additionally, we specialise in delivering high-quality catering equipment and catering equipment in Sydney. Don't hesitate to contact us for more information.
Electrolux Professional clients have left great reviews for popular products such as our Commercial Blast Chillers, as well as our Restaurant Kitchen Fridge and they also left amazing reviews about our Commercial Cooking Oven.
If you have any further questions about the best commercial-grade deep fryer for your kitchen, do not hesitate to contact us by filling in our online form.
Our commercial fryers fit perfectly for quick & full-service restaurants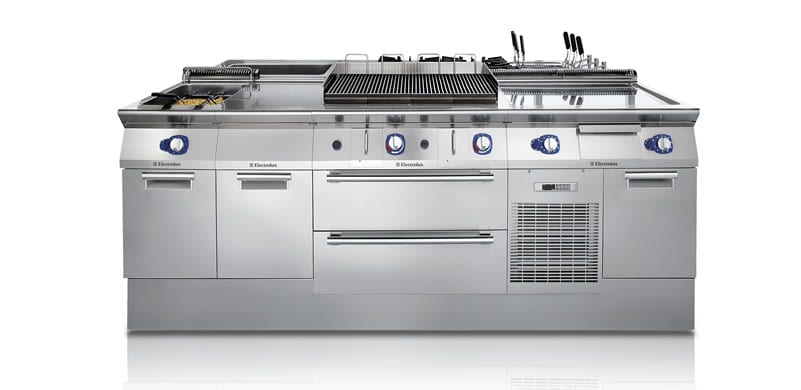 900XP range
Automatic Pasta Cooker HP is extremely versatile. Not only pasta, it boils meat, vegetables, potatoes, rice, cereals and more.
PowerGrill: high performance grilling system and superior heat uniformity.
1200mm-wide Fry TopHP: superb productivity and quality of cooking.
Gas convection oven: increased productivity by cooking on 2 levels, and maximizing kitchen operations.
"Flower flame" burners: flame adapts to pots of any diameter, heats only the bottom.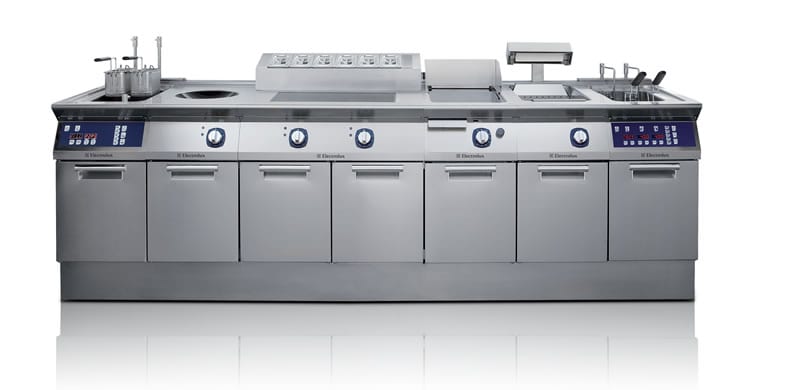 700XP range
The new 700XP stove incorporates a number of clever innovations to improve cooking efficiency and productivity:
High power Induction Top and woks increase performance assure low heat emissions to increase savings and a better cooking environment.
The Electric Hob Top offers small, labour-intensive kitchens increased productivity as compared to standard electric plates.
The exclusive "flower flame" burners guarantee flexibility and high efficiency. Because of their unique shape, the flame is precisely adjusted to fit pans of any diameter.
Accessories for 900XP and 700XP Deep Frying Ranges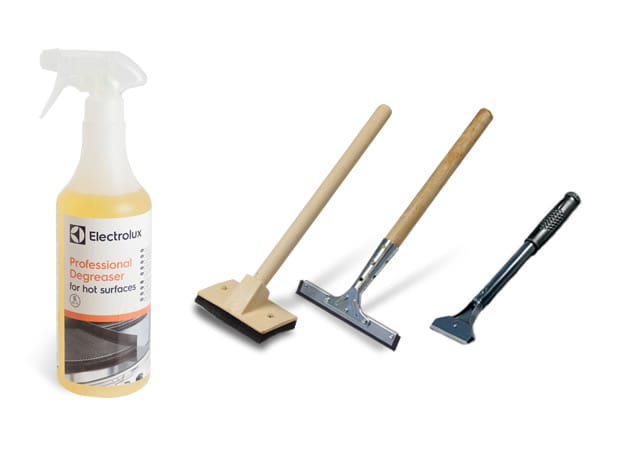 Professional degreaser
Our professional degreaser is the ideal cleaning solution for cooking surfaces at high temperatures. It is reccomended for fry tops, braising pans and multifunctional cookers.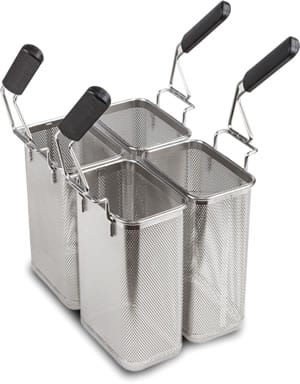 Pasta cooker baskets
Entirely made in AISI 304 to ensure maximum hygiene, our baskets are designed to offer maximum ergonomics.
Discover what 900XP and 700XP deep fryers can do for your business
Deep Fryers
2019-07-17T07:09:03+00:00
Filter (102 Products)