Line 6000 Commercial Washers
Every laundry is different, for this reason Electrolux Professional offers an extensive range of commercial washers designed so thoughtfully that every step is easy.
The new Line 6000 commercial washers are designed for the lowest possible water, energy and detergent consumption. Most of all, they are designed to offer the best user experience.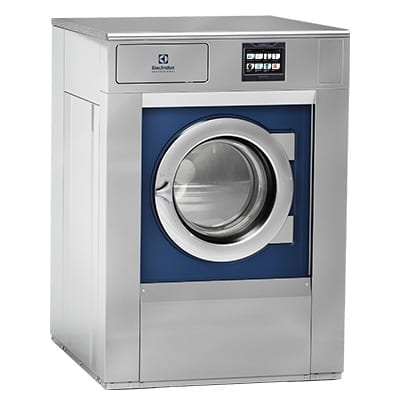 Laundry has never been so easy
Extreme user friendliness and reduced strain add up to a more productive business all round: with the new commercial washers you just need to press a button for consistently excellent results.
Load after load, with Line 6000 commercial washers you will save time on selecting programs and adding chemicals, enjoying a stress-free experience thanks to our ergonomic improvements.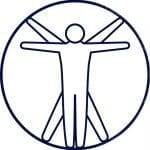 Easier, healthier
and safer
Ergonomic design with a human centered approach for a unique user experience.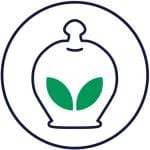 Long-term
savings
Innovative features to save money and time embracing a sustainable lifestyle.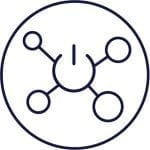 Real-time
solutions
Monitor the status and performance of your equipment from anywhere.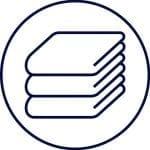 Outstanding productivity
Wash and dry more laundry in less time: a game-changing move.
Manual or automatic dosing. Either way, you win
Whether you prefer manual or automatic dosing, Electrolux Professional has the right solution for you. We ensure minimum cost per load while helping you run an environmentally sustainable business, avoiding both water and detergent wastes.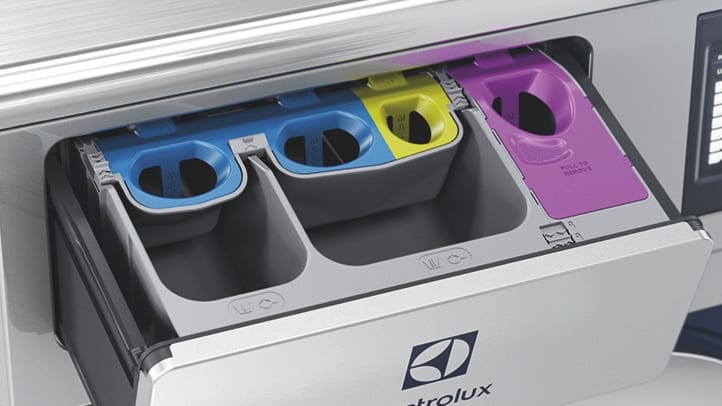 User-friendly manual dosing
Thanks to the easy access of the front-mounted dispenser, you can clearly see all the six compartments.
Each compartment is dedicated to a precise type of chemical: it is suitable for either powder or liquid detergent, with a dedicated bleach compartment.
The coloured dispenser shows you what to pour where, for the best washing results.
Intelligent Dosing: the easy and green automatic dosing

The Intelligent Dosing feature adds automatically the precise amount of detergent according to the weight of the load. Thanks to this automatic dosing feature the right amount of detergent, softner and chemicals will be automatically dosed avoiding any waste and providing the best results.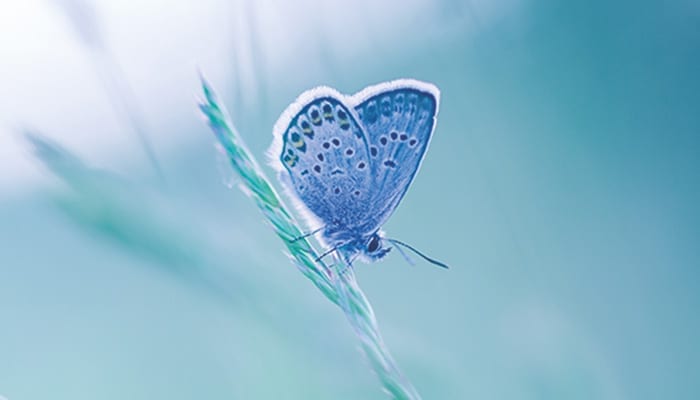 Front Load Washers: ergonomically certified
The repetitive acts required in a laundry job can be stress points that make the job difficult and ultimately reduce productivity.
With the new Line 6000 we make each of these motions more comfortable for an all-round effortless experience.
Dosing, whether automatic or manual, in the new Line 6000 front load washers has been specifically designed to provide the user with the simplest experience.

The dispenser is positioned at the right height to see each compartment clearly.

Suitable for either powder and liquid detergent.

Clear visibility and removable components to facilitate cleaning.

Color-coded compartments to facilitate dosing.
The Power of the Tower
Maximize the space in small areas with Electrolux Professional stackable washers and dryers. Discover the perfect couple, made up by full-featured professional appliances in a compact size. With its smaller footprint, the washer and dryer tower fits into challenging spaces and leave you room to install more equipment.
As a couple, the efficiency is multiplied for unbeatable productivity and savings. You will be able to wash and dry 60 kg per day in less than 0.4 m2.
Discover our Accessories and Consumables
Line 6000 comes with a wide range of accessories and consumables to further increase efficiency and ergonomics. Electrolux Professional is your OnE trusted partner optimizing your laundry operations with a world of benefits.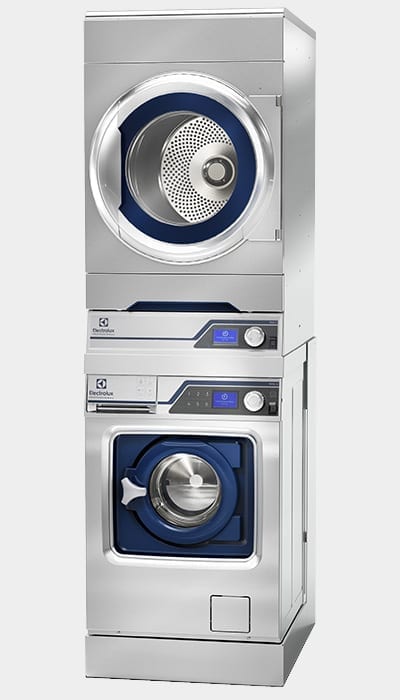 Discover the Front Load Washers that fits your needs
Find your complete solution
Commercial Washers
2018-08-01T15:50:58+00:00