Electrolux Professional Commercial Range Hood Filters
Since 1871.
Production, precision and tradition for over 100 years.
Industrial Range Hood Filters
made for commercial-use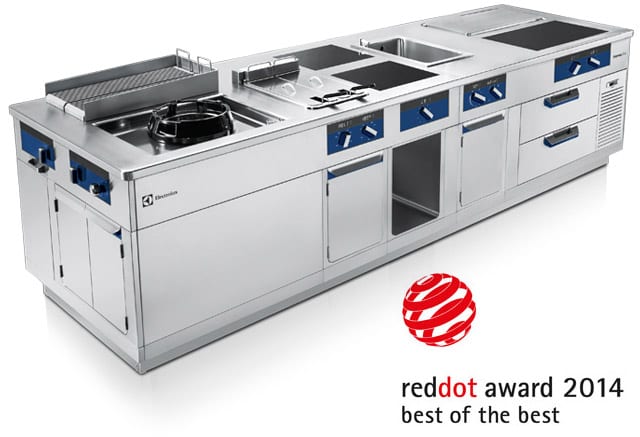 Create your ideal kitchen
Made to Measure is created to offer every top chef a partner for life, meeting the requirements of five-star hotels and fine dining restaurants with the latest professional technology and ultimate kitchen design.
Red Dot Award for Product Design

thermaline M2M has won the Red Dot Award for Product Design 2014, a prize that has established itself as one of the most sought-after quality marks for excellent design worldwide.
thermaline M2M has won the Red Dot Award for Product Design 2014, a prize that has established itself as one of the most sought-after quality marks for excellent design worldwide.
thermaline modular 80 & 90 commercial ranges
thermaline Modular cooking ranges boast a strong internal frame resistant to bumps and corrosion
Free-cooking top allows you to use both pots and pans and cook food directly on contact at the same time
The unique retro-illuminated glass display and the highly-visible LED digits, on electric version, provide full control of your operations.
The Thermodul seamless connection between cooking functions (ProThermetic boiling and braising pans included) avoids liquid infiltration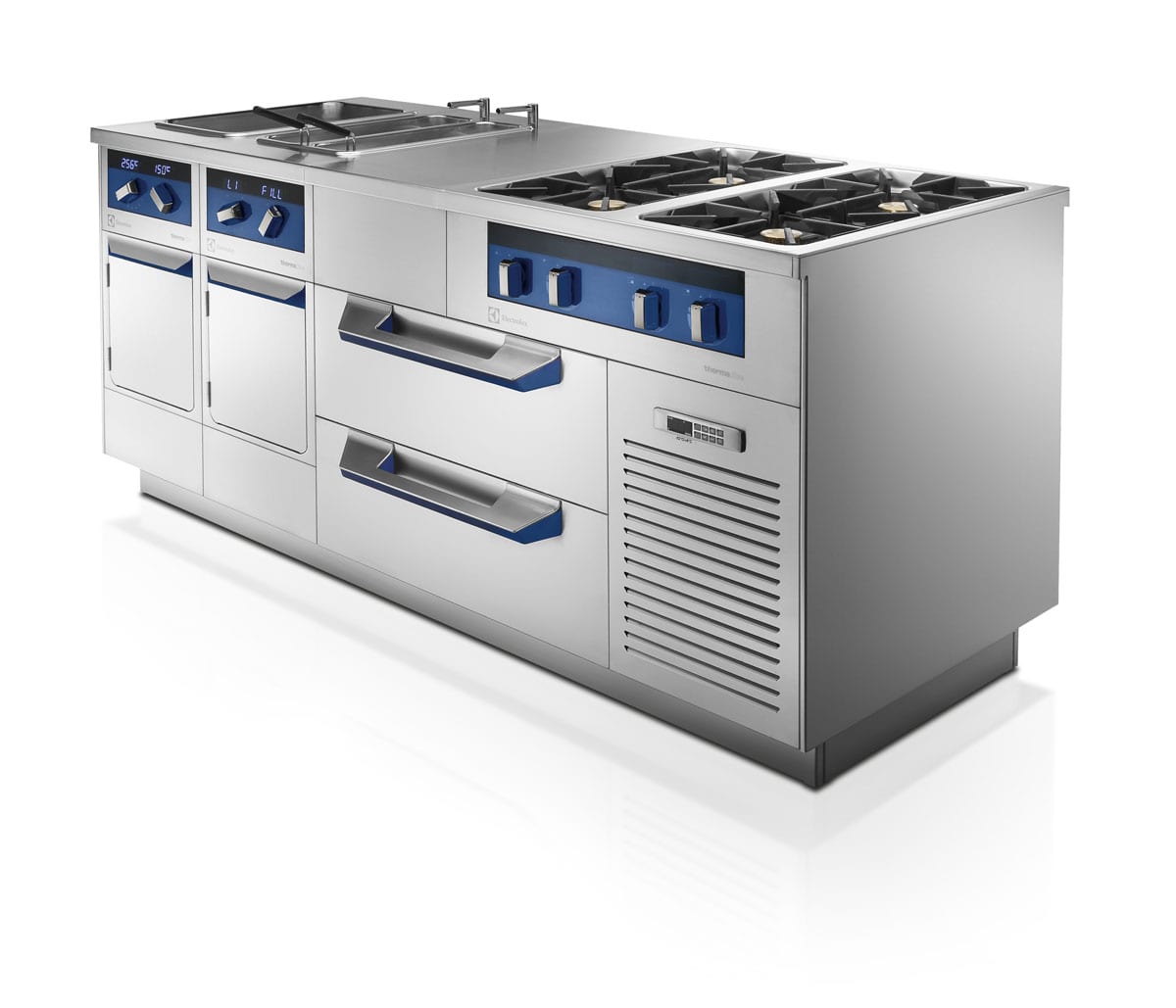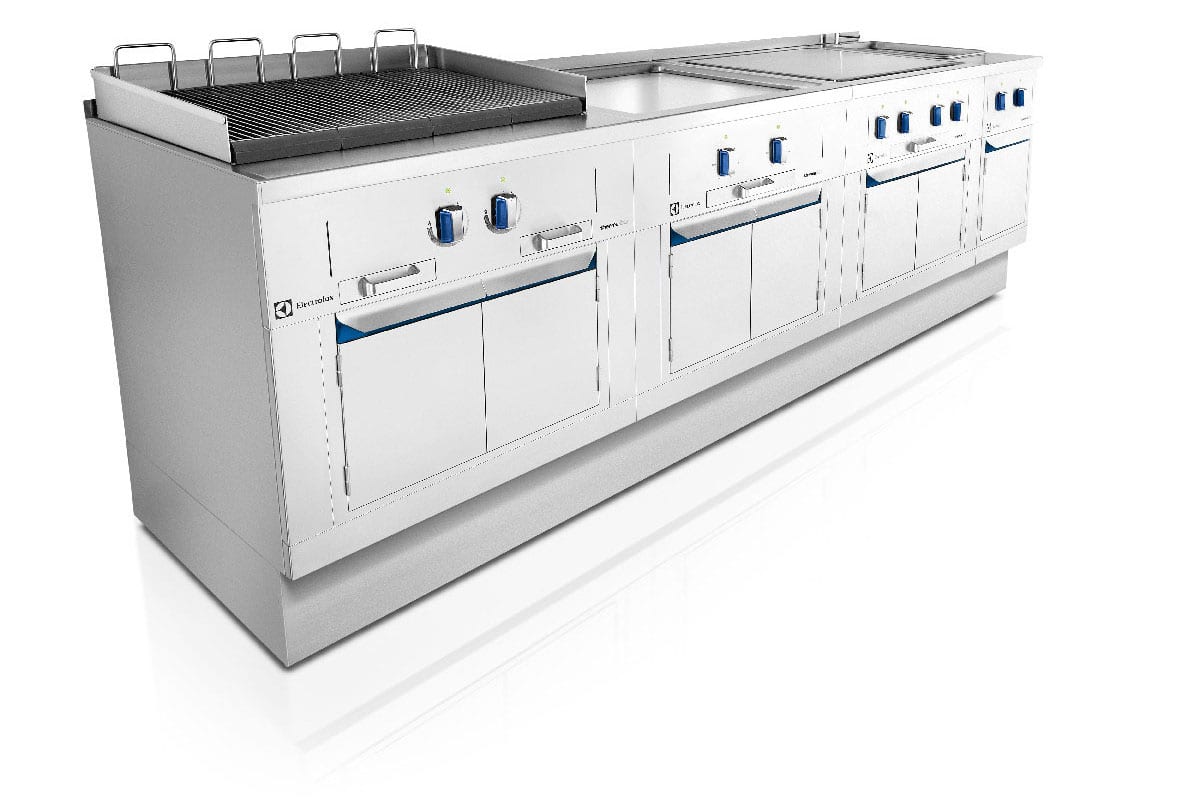 thermaline modular 85 commercial range
The most flexible modular cooking system offering multiple configurations (against the wall and back to back)
Infinite Possibilities
with M2M thermaline
Check out our 25 examples of
M2M thermaline Suites!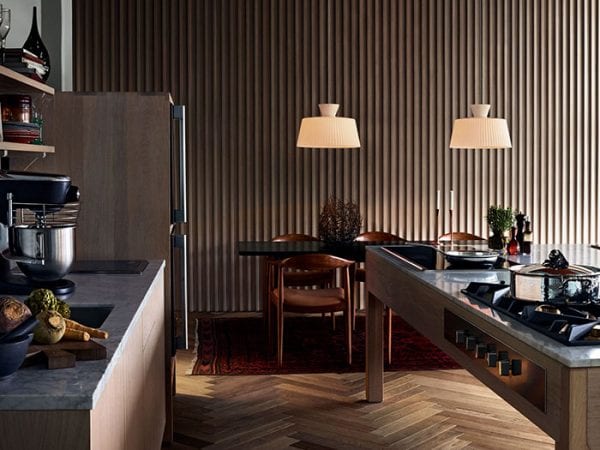 Electrolux Professional
Grand Cuisine
Designed for "built-in/drop-in" installation in exceptional kitchens and can be combined with thermaline M2M
Electrolux Professional Range Hood Filters – Aiding Versatile Ventilation
A critical requirement of keeping your kitchen hood running smoothly and effectively is to regularly replace the commercial range hood filters. The extractor fan is responsible for processing a significant amount of grease and grime in commercial kitchens so the filters will naturally need to be checked and replaced on a regular basis – the more active the kitchen, the more frequently the filters may need to be replaced.
It doesn't matter whether your extractor fan is ducting or recirculating fumes, you must always use a greased filter to keep both hood and kitchen free from grease contamination and ensure a safer, more comfortable work environment for employees. If ducting the fumes to the outside air, remove your charcoal filter altogether while if recirculating air, you must always ensure the presence of a good condition charcoal filter.
At Electrolux Professional, we offer a number of different filter options for our wide range of commercial kitchen ranges and ovens, including universal filter kits with filters that can be cut to size to meet your needs. When it comes to range hood replacement filters, trust the world leaders in commercial kitchen ranges and equipment – that's us, Electrolux Professional.
Quick Tips For Installing Your Industrial Range Hood Filter Replacement
When the time comes to replace your range hood filters, it's best to do replace both the charcoal and grease filter at once. It's a job that can prove pretty straight forward, albeit be prepared to get your gloves on and keep a degreaser to hand as it can be quite the messy task sometimes. Installing your replacement grease and charcoal filter for range hoods requires just four simple steps:
Carefully remove the range hood grid
Cut your new grease filter to size with the black stripes facing inward
Cut your new charcoal filter to size and apply it behind the grease filter, on the inside of the hood
Put the range hood grid back in position
That's it! Your hood filter is now replaced and something you don't have to worry about again for a couple of months.
Enjoy an End-to-End Electrolux Professional Kitchen
While many kitchen equipment manufacturers supply just one type or select types of kitchen equipment products, Electrolux Professional is your end-to-end supplier. We supply every piece of equipment and accessory you need to ensure a productive, effective, efficient commercial kitchen environment.
Operating for over 100 years in the industry, Electrolux Professional have become one of the established market leaders worldwide, with our equipment powering thousands of commercial kitchens worldwide, from corner cafes to five star hotels, school canteens to hospital kitchens and more.
Whatever your commercial kitchen equipment needs, reach out to the Electrolux Professional team and we'll be happy to help. Whether it's simply to advise on the best size or type of Electrolux Professional range hood replacement filter would best suit your range, or you wish to kit out a full kitchen, we're here to answer your every query.
Build a more sustainable, cost-effective, healthy and safe kitchen with commercial range hood filters from Electrolux Professional.
We are proud to be known as the premier global brand that businesses trust to get the job done. We supply Australia with commercial cheese cutters. Additionally, we specialise in delivering high-quality commercial food vacuum packers and commercial laundry equipment. Don't hesitate to contact us for more information.
Get in touch with our team of experts and find out what Electrolux Professional commercial range hood filters can do for your business
Range Hoods Filters
2019-07-22T00:22:14+00:00
Filter (286 Products)