Running a successful self-service laundry business requires strategic thinking and the implementation of various revenue-boosting strategies. By exploring additional income sources and optimizing your operations, you can increase the profitability of your laundromat. In this guide, we will delve into some effective tips to help you maximize your profits and make the most of your business.
Let us take a look at the main tips to be successful in your business.
1. Always check your utilities
Regularly monitoring and optimizing your utility usage can significantly impact your bottom line. Conduct energy audits to identify areas where you can reduce energy consumption. Invest in energy-efficient washers and dryers, as they can help lower utility bills in the long run. Additionally, consider installing water-saving devices and using environmentally friendly detergents to minimize water usage and decrease expenses.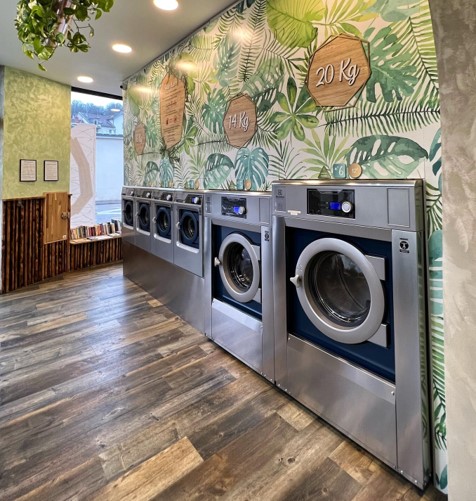 2. Maintenance of your machines
Well-maintained machines are crucial to run smooth and efficient laundry operations. Implement a preventive maintenance schedule to ensure that your washers and dryers are always in optimal working condition. Regularly inspect and clean lint traps, perform routine checks on belts, bearings, and other components, and promptly address any malfunctioning equipment. By keeping your machines running smoothly, you can minimize downtime and maximize your revenue.
3. Choose sustainable machines
High-performing and sustainable machines, like the high-spin ones by Electrolux Professionals, allow for a much quicker washing time and to wring out a lot of water during the spin times. This means that the items in the wash do not need to spend as much in the dryer, which would save time, energy and costs, especially as drying machines tend to consume the highest amount of energy. This would allow you to cut down on your electricity bill and to have lower prices, attracting more customers.
4. Promotions
Implementing creative promotions can help attract new customers and encourage repeat business. Consider offering discounts during slower periods, loyalty programs, referral bonuses, or special deals for bulk orders. Partner with local businesses to cross-promote each other's services and increase visibility within the community. Effective promotions can drive traffic to your laundromat and ultimately increase your revenue.
5. Vending machines for snacks and drinks
Installing vending machines stocked with snacks, beverages, and laundry-related products can provide an additional revenue stream. Customers who spend time waiting for their laundry to finish are likely to make impulse purchases from the vending machines. Ensure that your vending machines are well-stocked, offer a variety of options, and regularly check and maintain them for optimal functionality.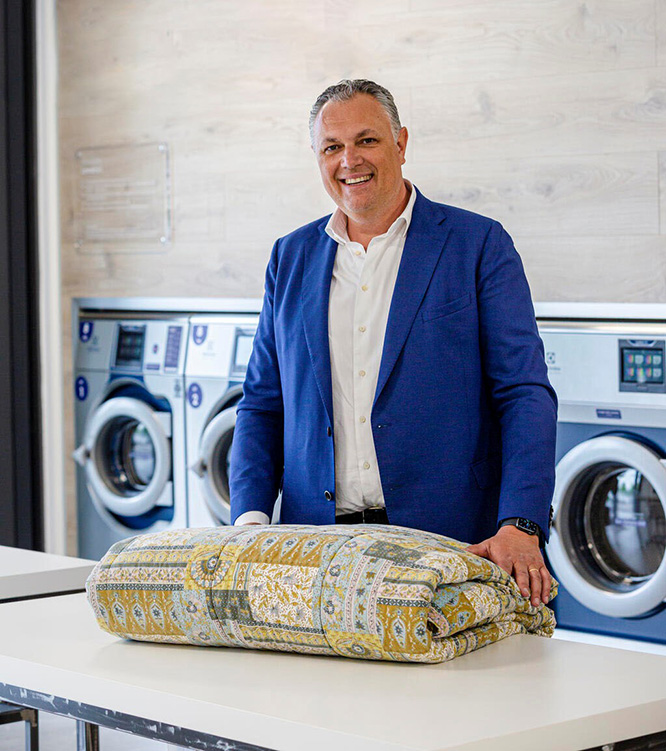 7. Lounge area
If your laundromat has available space, you may consider adding a lounge area where customers could relax while they wait for their laundry to be washed and dried. There could be a small bar with cold and hot beverages, a bookshelf with books that could be borrowed and exchanged and couches where the customers are free to lounge and chill. Providing a welcoming space for customers can generate additional revenue and increase satisfaction.

Conclusions
Regularly monitoring your utilities, maintaining your machines and exploring additional revenue sources are all strategies that may increase the profitability of your self-service laundry business, while promotions, free Wi-Fi, lounge areas can further enhance customer satisfaction and attract more business. Electrolux Professional can help you with dedicated consultancy, thanks to myLaundry Concept Store, which allows you to upgrade your laundry business to the highest standard with the help of industry experts. By continuously evaluating and improving your operations, you can optimize your profits and ensure the long-term success of your laundromat.
How to increase profitability and sustainability of self-service laundries
2023-08-03T16:03:05+02:00