Üryan Doğmuş and Cihan Kıpçak are two successful creators of elegant Zula brand.
Üryan Doğmuş and Cihan Kıpçak, who have brought new approaches to Turkish cuisine in terms of Professional Cuisine and adopted their knowledge, technique and experiences to the concept of street foods, are two successful creators of elegant Zula brand.
We can consider Üryan Doğmuş and Cihan Kıpçak, among the few most talented and visionary chefs in the Restaurant business in Turkey. Cihan Kıpçak and Üryan Doğmuş are known for their restaurants such as La Mouette, Gile and Tabla opened in Istanbul which have revolutionized the Turkish Cuisine.
Zula hamburger restaurants, opened with their partners Abdi Akgül and Erdal Ardi who are offering consulting services to different restaurants for a long time, focus on "accessible and easy-to-understand" flavours as they call it and meet their guests in Istanbul's most popular venues.
During the time before we decided to open Zula, the economic conditions of the country and the restaurant sector were not going very well, so we decided to withdraw from the restaurant business for a while. We had Electrolux Professional branded kitchen equipments that we had bought for the restaurant we owned in the previous period and we needed a place to keep them.
On the one hand, we couldn't stop the culinary spirit within us for sure. We wanted to build a place where we can make quick changes a little bit more. We didn't have such an idea to open a hamburger restaurant. While we were thinking about what we can do with the equipments we had, we decided to rent a place and everything has started with this. We thought that we can work in the kitchen and use it for our consultancy services, and the Zula brand has been created.

Burgers and hot dogs, which are the basics of our menu, were first heard by our friends circle, then their friends circle and has come to this day. We currently have 5 restaurants in Istanbul. Our Zula brand continues to make us and our customers happy despite the pandemic conditions. Our menu includes three types of hamburgers, two kinds of hot dogs and a few homemade sauces, and a cheesecake that's good enough to defeat even San Sebastianians.
We use Electrolux Professional equipments in our Zula Restaurants. When we are preparing hamburgers with Electrolux Professional thermaline Cooking Series, we are able to control each grill area separately and we can cook the burgers at different temperatures efficiently thanks to thermaline Cooking Series.
It is very important for us that thermaline is a stylish and niche cooking concept. The fact that the thermaline Cooking Series always runs at standard temperature, the surface does never cool down and there is rapid interaction after putting the product is among the most important factors for us to choose the Electrolux Professional thermaline Cooking Series.

Furthermore, thanks to the fact that Electrolux Professional HP Fryers, that we use most intensively, are very efficient fryers, there is no cooling when the product is cooked in series at the time of busy hours and we can cook all products to the same standard. We achieved this standard with Electrolux Professional HP Fryers. HP Fryers are stable and offering high performance that is quite
important for us.
One of the most important features that makes Zula different from many other hamburger restaurants is the special preparation of the breads, sauces and some other products in the production kitchen that Zula has recently put into production. With this feature, Zula included many people who do not eat hamburgers because of their unhealthy ingredients.

"Why Electrolux Professional?"
Üryan Doğmuş Chef & Owner
The primary reason why we prefer Electrolux Professional brand is its reliability. People come to the restaurant not only for its vibe, but also for quality food it offers. We needed reliable equipments to prepare this food. It is not enough that the product not only exists, you also need to know that that product is durable and will maintain its quality and standards for a long time.
It is not acceptable in terms of the reliability of the restaurant to offer a good food to your customer today but offer a food with different quality tomorrow. I feel very safe with the Electrolux Professional brand in this respect.
Moreover, there is an incredible network of authorized service partners which makes us feel so comfortable. We get very fast support at any time of the day, whenever we need it or when the machine needs maintenance, repair, or anything else. All of these features are the primary reasons why we prefer Electrolux Professional brand.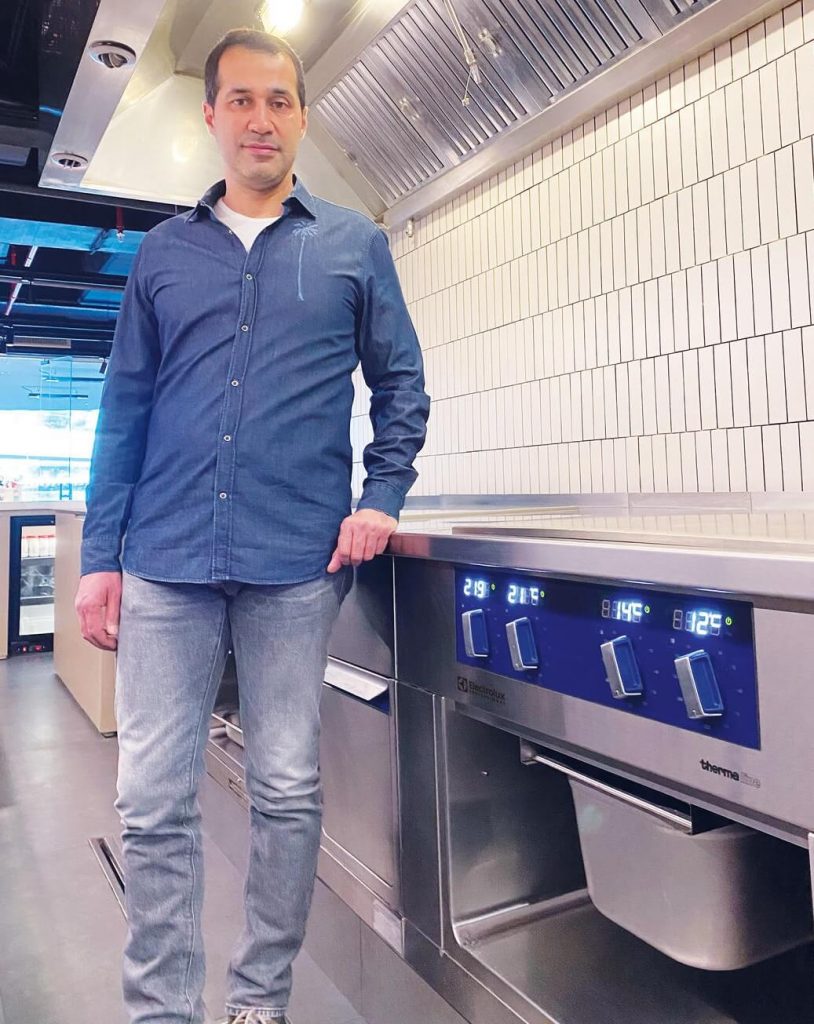 Zula Restaurants
2021-09-23T22:30:47+02:00