Electrolux Professional, the perfect match for high-end cuisine
Le Cercle restaurant is located in a marvelous mansion dated from the early 20th century, acquired by Renault during the construction of the Georges Besse factory in 1970. The restaurant Le Cercle is an integral part of the 350 hectares site, one of the key locations of the manufacturer in which each year the high-end models of the brand are produced. Since its opening in 1970, the restaurant was reserved exclusively for the factory's management, but for some months now it welcomes all employees. In early 2016, the building was renovated with the purpose of having more functional spaces to work.
Thomas Miersman, Executive Chef Eurest, has been working for over ten years in this beautiful place. Here, the chef works alone in the kitchen and provides about 35 to 40 dishes per day, solely assisted by a butler and a waitress. The restaurant is open at lunch and offers a unique menu that changes every day.
The renovation of the restaurant and kitchen was a major project that started in January 2016. The restaurant, now on the ground floor, boasts a bar and a dining area with 40 seats, as well as four individual lounges and a cocktail room upstairs. "The job took three weeks in a space that was not easy to optimize" says the chef.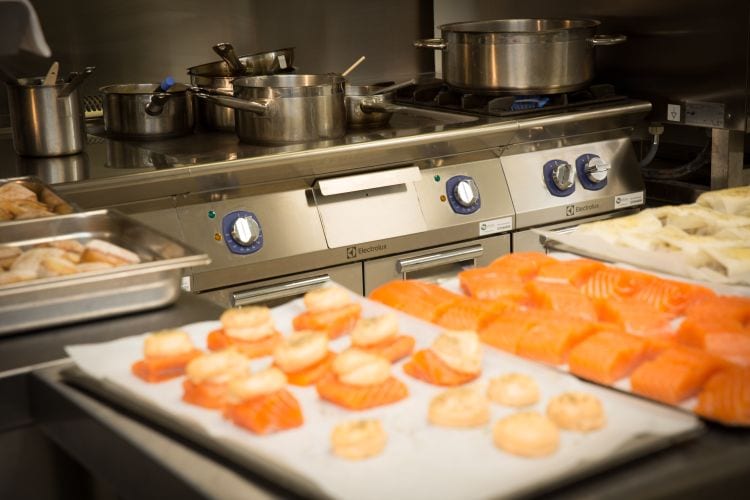 He also appreciates the ergonomics of the oven and the general sturdiness of the equipment that offers a sense of comfort and safety. Qualities that are extremely important since he works alone.
"The combi oven changed my life, I cook fish ultrafast! Most people only have 30 minutes for lunch, the service is fast and efficient and the dishes served are high quality. Cleaning the oven takes place in the blink of an eye. The fry top is easily cleaned without difficulty."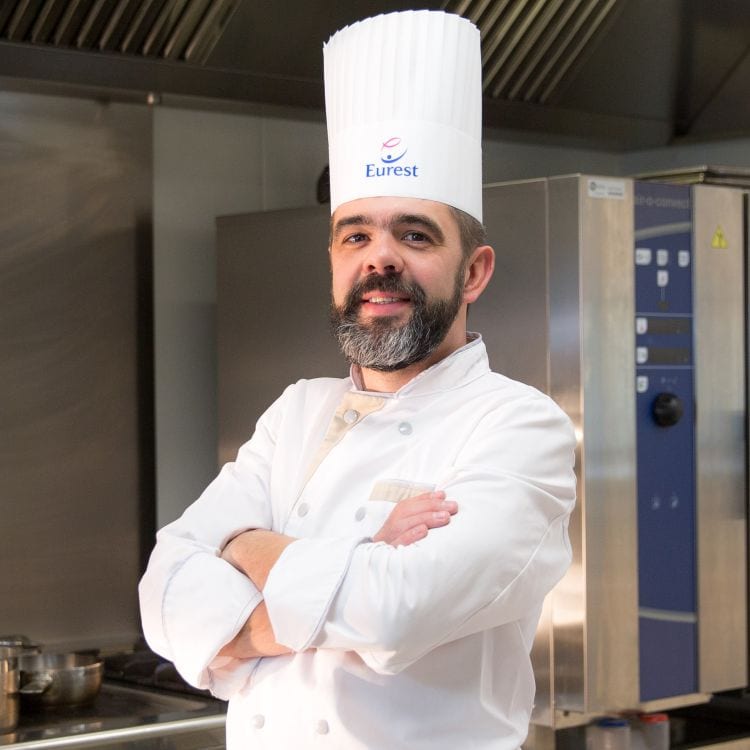 "Why Electrolux Professional?"
Thomas Miersman, Executive Chef Eurest comments:
"Electrolux is an excellent brand and highly reliable, it offers comfort on the job and makes cooking every day very enjoyable." comments Thomas.
"The equipment proposed was installed perfectly with just a few last minute adjustments. They have performed remarkably". Thomas was delighted with the high-tech equipment which did not require any adaptation time. "The equipment is simple, intuitive and extremely reactive. I can now cook pastries for 150 people at once!" he said amused.
List of installed equipment:
1 x combi oven
1 x fry top griddle
Le Cercle Restaurant
2017-08-09T10:49:47+02:00