Affordable and clean energy use, saving water, responsible consumption and production, creating better places to work, and much more. At Electrolux Professional Group, our sustainability efforts are setting new standards to align with United Nations Sustainable Development Goals.
The health of our planet is a shared responsibility, one that is increasingly at the forefront of business decisions. Companies, both large and small, are focused on how to reduce their ecological footprint.
When member nations signed the 2030 Agenda for Sustainable Development in 2015, it acted as a call to action for the world, highlighting the importance of sustainability in every element of our lives.
At Electrolux Professional Group, we have put sustainable development at the very heart of what we do. From the way we run our business and the opportunities we provide for growth to empowering other businesses to make smarter decisions through the products we design and develop, we do it all with a focus on Agenda 2030.
As well as our goal to become a carbon-neutral company in all our industrial operations by 2030, we have also identified six United Nations Sustainable Development Goals (SDGs), where we believe we have opportunities to contribute meaningfully as a company.
The United Nations's 17 SDGs are the blueprint to achieve a better and more sustainable future for the world. They address the greatest challenges we face around the globe, including issues related to poverty, inequality, climate change and environmental degradation.
To support our sustainability agenda, we are focusing on six key SDGs:
Climate action
Clean and affordable energy
Clean water and sanitation
Decent work and economic growth
Responsible consumption and production
Gender equality
Affordable and clean energy use
SDGs 13 & 7
Two of the most important SDGs for Electrolux Professional Group and our customers are climate action and clean and affordable energy.
Our commitment to these is reflected in our product range, which includes innovative solutions such as long-lasting, energy-efficient cooking equipment, washing machines that use less water and less energy, and fridges that don't rely on damaging fluorocarbons.
When it comes to commercial kitchen energy efficiency, Electrolux Professional Electric PowerGrills use 30 per cent less energy when compared to standard models and Electrolux Professional Fryers consume 50 per cent less oil using an advanced filtering system.
Our 'flower flame' burners adapt the flame to fit pans of any diameter, concentrating heat and avoiding dispersion. Moreover, our induction models are the best choice among cookers, as for energy efficiency, limited heat emission and easy cleanability.
When it comes to our refrigerated cabinets, we produce models that can help cut electricity bills by 80 percent, with greater storage capacity and using high-efficiency R290 gas -which reduces our environmental impact- and CO2, which is a natural refrigerant and is non-toxic and non-flammable.
Creating better places to work
SDG 5 & 8
People are at the center of everything that Electrolux Professional Group does, whether it is creating a safe and encouraging workplace or supporting our customers in creating positive work environments for their employees.
As a company, we have a long tradition of providing safe and healthy working conditions and caring for the environment as well as our own employees and people around us. An important fundament for these efforts is the Group Workplace Policy. It defines minimum acceptable standards for health and safety, environment, labor, and human rights – in all countries, and it is based on internationally recognized treaties and agreements.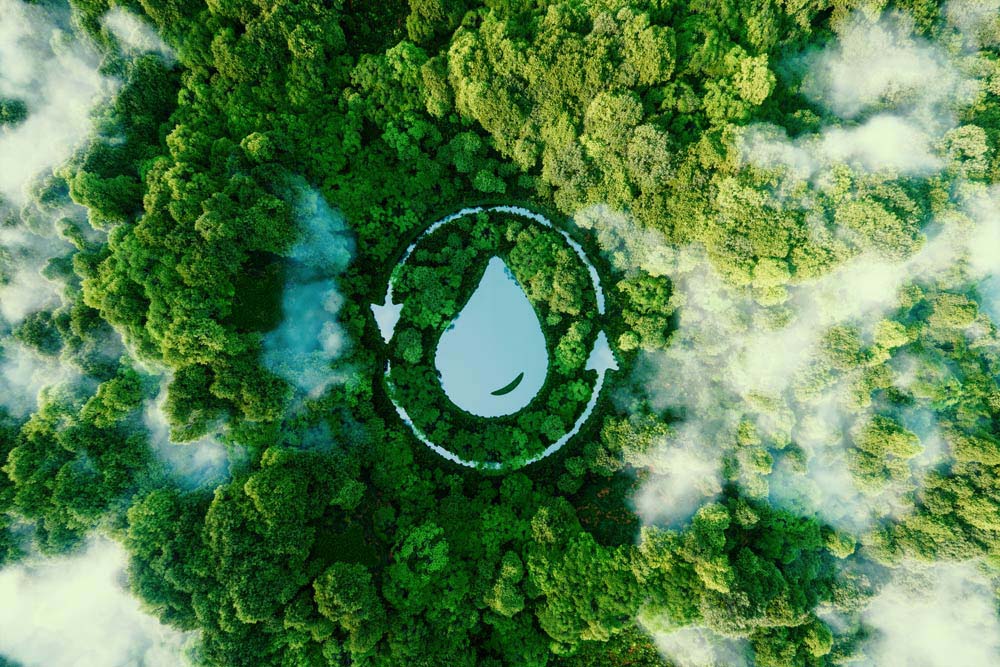 We extend this human-centered approach to the design and manufacture of our products with close attention paid to user ergonomics and product safety.
Electrolux Professional's Line 6000 washers and dryers are the culmination of 120 years of innovation. Line 6000 washers ClarusVibe control panel make every operation extremely easy and intuitive for the operator. Line 6000 dryers have a filter drawer positioned for easy access and cleaning. Moreover, the biggest dryers (40+ kg) have a tilting function that, together with its sliding doors, facilitates the loading and unloading operations which are normally very stressful for larger capacity machines. These are only few of the functions that allowed Line 6000 equipment to gain the ErgoCert certification.
Saving water and promoting sanitation
SDG 6
Water scarcity is one of the most alarming crises facing our planet. It affects more than 40 per cent of the global population and is projected to rise.
It's one of the key reasons why we've spent years researching and developing water-efficient and low-consumption products.
When we talk about laundry, it goes without saying that we do use water. In the last 20 years one of the main goals in the washers development has been to introduce functions that allow to reduce water consumption while still guaranteeing optimal cleaning results. Today, with Line 6000 we use as little water as possible, having a full control of the effective loading of the machine and supplying the water accordingly, thus bringing the reduction of water utilized in the process to a good 40%.
Our green&clean undercounter dishwashers also use a sophisticated filtration and recycling system to reduce water consumption, using just 2.5 liters per cycle, lowering energy consumption by 25 percent and requiring less detergent.
Both of these solutions still maintain the highest levels of hygiene, to ensure impeccable standards of cleanliness.
Responsible consumption and production
SDG 12
Reducing our environmental footprint is the responsibility of all of us, whether that is improving our sustainability reporting, creating strategies to improve environmental performance, or engaging our employees to join us on our mission.
At Electrolux Professional Group, we listen to our employees and to our customers' needs, working to develop products that reflect their requirements, whether that is through increased efficiency, greater use of recyclable materials or better ergonomic design.
We take measures to ensure responsible consumption in our own business too, such as ensuring our environmental management in operations is measured through third-party certifications.
At Electrolux Professional Group production sites, we prioritize the safe management and reduction of the environmental impact of chemicals, emissions, and waste. The efficient use of resources is a critical part of our operations, and in our Annual Group Sustainability report we present where we are on the road towards climate neutral operations and general sustainability targets.
A responsibility shared
It is up to all of us to make smarter decisions to help reach our ambitious sustainability goals. At Electrolux Professional Group, we know the importance of sustainability for our customers, which is why we focus with laser precision on research and development for our products.
We are also working to meet the key United Nations Sustainable Development Goals where we feel we can make the greatest impact. Because we know that through an innovative approach and by working together, we can achieve a better and more sustainable future for all.
The six Sustainable Development Goals that help us build a better world
2023-03-10T09:18:18+02:00