LiberoPro Point contemporary versatility
LiberoPro Point is a free-thinker as it adapts easily to your business needs providing first-class service with a contemporary edge.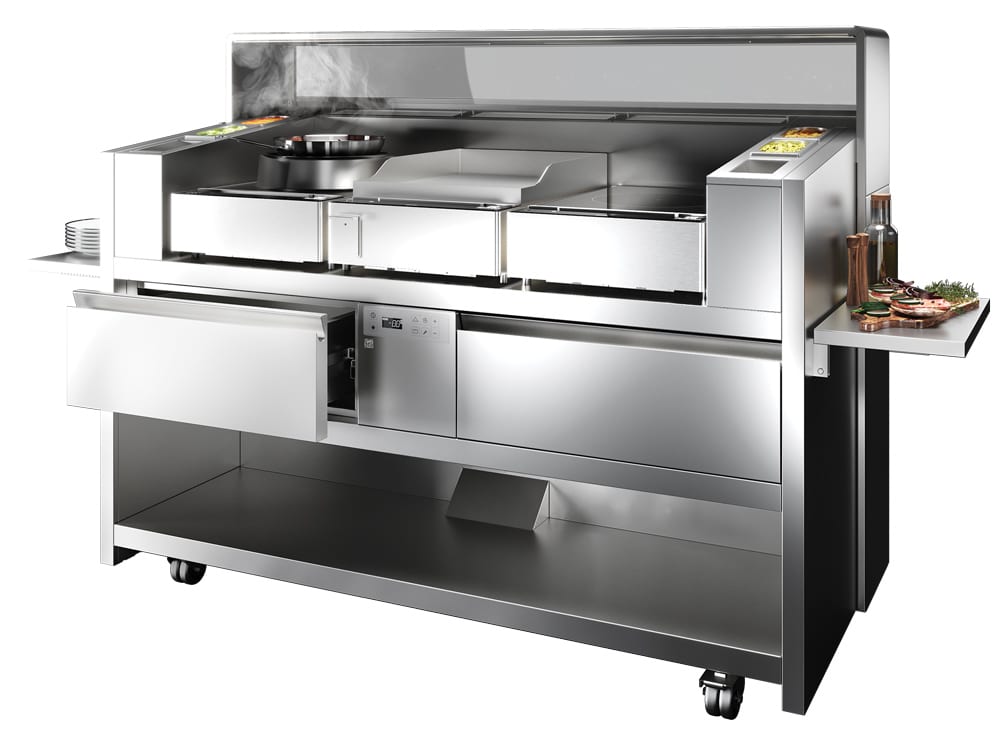 Fresh ingredients are quality ingredients
LiberoPro Point with integrated refrigerated drawers will never let you down
Drawer temperature range: 0°/+10 °C with independent regulation
Refrigerated drawer (GN compatible): 37 litres
Optional neutral drawer (GN compatible): 30 litres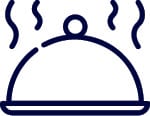 Ergonomics improves efficiency
Ergonomically designed for practicality and comfort, the large shelf provides an easy space for the chef to place prepared dishes.
In addition the glass partition above means you can watch whilst your food is being cooked.

Sell more with the right lighting
Studies** have shown that the right lighting is indispensable for a satisfying dining experience. It helps customers in their choice of the most delicious and tempting food options.
Light up your customers' appetites with the LiberoPro Point design, an elegant combination of glass and lighting. The light is automatically activated when you
start cooking thanks to the LiberoPro Duo function.
* In accordance with the EN 61591 standard (Household range hoods and other cooking fume extractors — Methods for measuring performance). Comparing the Electrolux Professional LiberoPro Point with Fresh filters versus a machine without filters. ** "The importance of the visual aesthetics of colours in food at a workday lunch – International Journal of Gastronomy and Food Science (2019)"
Enjoy a comfortable and fresher environment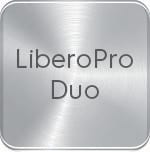 Steam disappears as quickly as it appears, leaving you with a comfortable cooking station. LiberoPro Duo is a wireless "matching" function that allows automatic regulation of the fan speed with the temperature of any LiberoPro hob when placed onto the LiberoPro Point.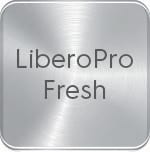 LiberoPro Fresh is a low-noise air filtration system that efficiently absorbs grease particles and odours from the working area. Its stainless steel fat filter with activated carbon reduces bad smells by up to 80% and has a capture efficiency of 95% when fan speed is at its maximum.* Easy cleaning and maintenance of the filters. No tools needed!
Customize your LiberoPro Point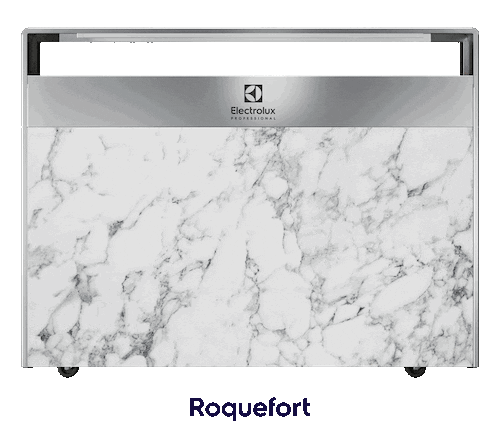 Customize and spice up your cooking area by adding a stylish texture to your LiberoPro Point.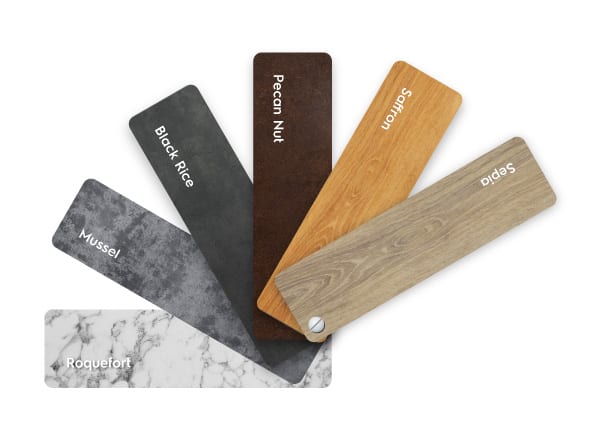 Whatever your business is, we move with you
Write to us to get more information
LiberoPro Point is on the move with you
2021-03-29T10:51:08+02:00