Barbarossa Coffee opened it's first location in May 2017. Exactly three years later Barbarossa Coffee has opened it's second location in Tomball, Texas. What couldn't have been planned for is that the new location would be opening amid a global pandemic and extensive new regulations limiting customer traffic and changing how customers are served.
Barbarossa Coffee offers their customers a unique coffee experience fueled by passion : 20 different kinds of coffee brewed in 6 different ways.
Additionally they host coffee tasting sessions which allow their customers a guided experience in tasting the various and complex flavors of the coffee. In order to provide this experience, Barbarossa required an espresso machine that would be an extension of the barista and perform so that each coffee is presented with exactly the flavor profile desired.
Our 3-group multi—boiler precision espresso machine matched Barbarossa's needs exactly and had proven to be the perfect fit at the first location. Barbarossa's second machine was installed in the new location in by an ASA with extensive precautions taken to protect both the installer and the employees. The store opened on May 8 and owner Oguzhan Guragac states,
"My staff is working with their masks on, washing their hands or using hand sanitizer after each customer interaction, wiping down tables and chairs immediately after customers leave."
Electrolux Professional is proud to partner with Barbarossa Coffee during these unprecendented times to achieve their mission to 'Serve the best coffee brewed with love in Texas'.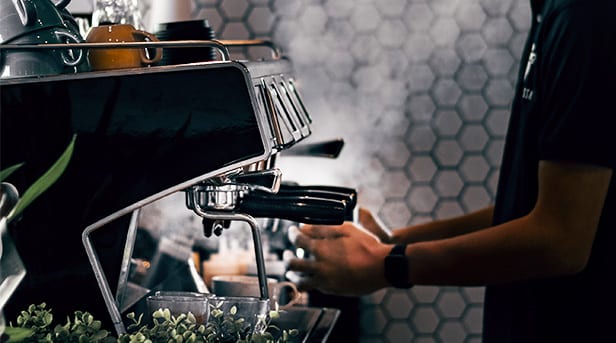 Photo: Electrolux Professional Internal
Coffee – Tomball
2020-07-03T18:28:12+02:00