Setting the standards of high quality with Electrolux Professional
The RANCH Steakhouse by ASTONS is an upmarket steakhouse offering the highest quality of American and Australian steaks, great wines and first class service in downtown Singapore.
''This concept recently opened in March last year'', says Deputy General Manager Derrick Ang. Positioned as an upmarket steakhouse by the renowned ASTONS' chain, The RANCH serves exceptional dishes using high quality dry-aged beef, premium beef and secondary cuts that provide delicate flavor and tenderness. Guests can expect to be served exclusive dry-aged beef with "bones in", which enhances the taste, aroma and tenderness of the meat.
On top of its exceptional succulent dry-aged beef and premium secondary cuts, The RANCH wanted something unique, while maintaining its classic steakhouse concept. To them, one of the important factors in kitchen design is the ability to make its kitchen operations more efficient and streamlined. In order to increase efficiency without compromising on the quality, The RANCH chose Electrolux Professional solutions to help in their daily kitchen operations.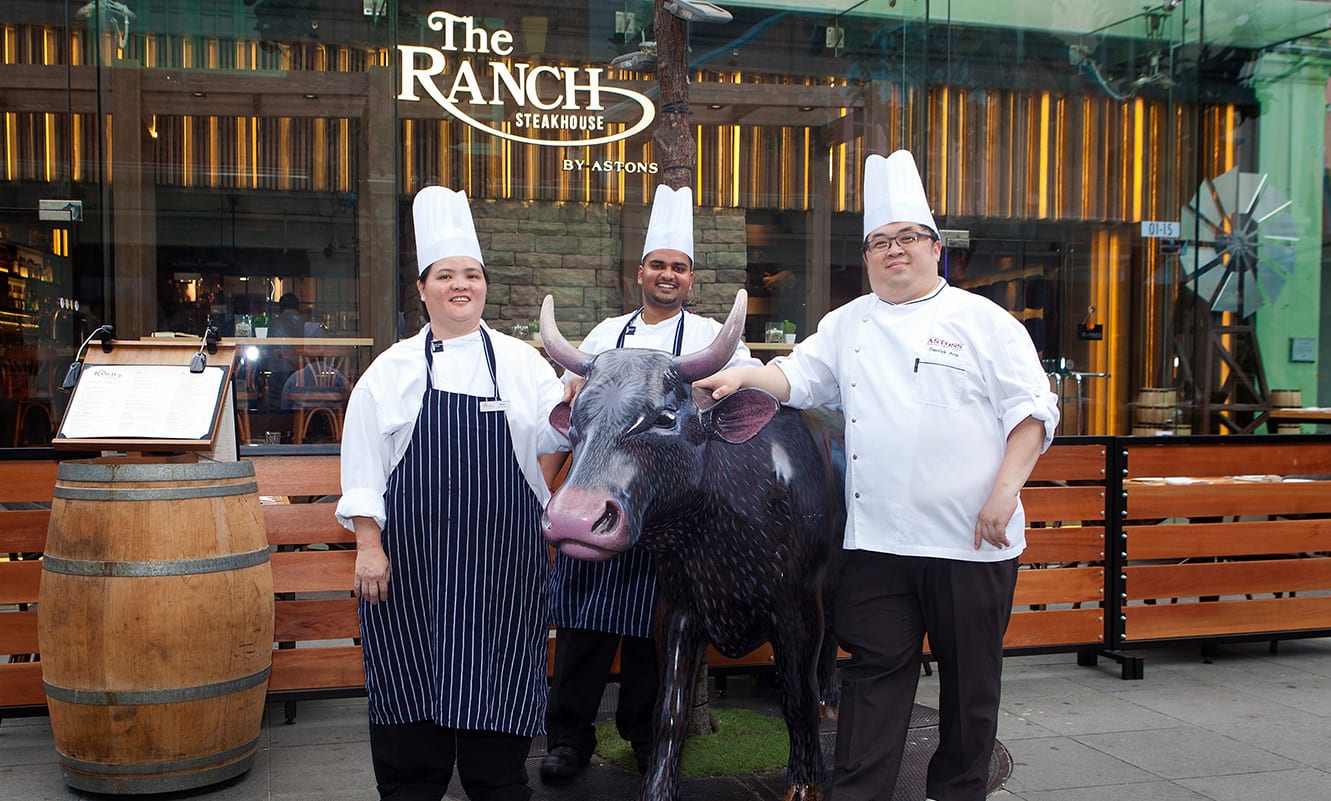 Unlike conventional steakhouse restaurants, The RANCH uses the XP induction wok to prepare and sauté vegetables – buttery green asparagus and creamed spinach. With its own in-house aged beef, The RANCH uses the air-o-steam combi oven to roast and create its signature steak dishes, namely the Australian 150 Days Grain-Fed Black Angus Tenderloin and RANCH Strip Steak (Bone-In). For customers craving for sweet desserts, The RANCH also uses the air-o-steam combi oven for steaming and baking its signature Crème Brulee.

"Why Electrolux Professional?"
Chef Derrick Ang – Deputy General Manager 
"Electrolux is a very well established brand in the market. Through innovation, Electrolux Professional has always been keeping up with the latest technology. Apart from the reliability of the equipment, the after-sales support given by Electrolux Professional is equally important – I don't have to worry if there are any difficulties as there will always be people from Electrolux to support.''
List of installed equipment
The RANCH Steakhouse by ASTONS
2019-06-03T17:46:26+02:00