Where the 1800's meets the present and lead to the future.
Periplous Seaside Restaurant stands in the most iconic spot Tabakaria, of the town of Chania in Creta island, right on the historical Halepa, a bizarre waterfront setting, an integral part of The Tanneries Boutique Hotel & Spa.
Periplous Seaside Restaurant focuses on Cretan cuisine by using only organic and fresh local ingredients, as well as other high culinary choices. All the products are prepared in small batches, carefully selected, from local producers and farms in Chania. Head chef Christos Saridakis, along with his team, creates a gastronomic journey in Cretan cuisine with an ode to fish.   Periplous has developed a gastronomic identity based on the approach and redefinition of the rich cultural heritage of Cretan gastronomy, giving a modern expression to the execution and presentation of the dishes.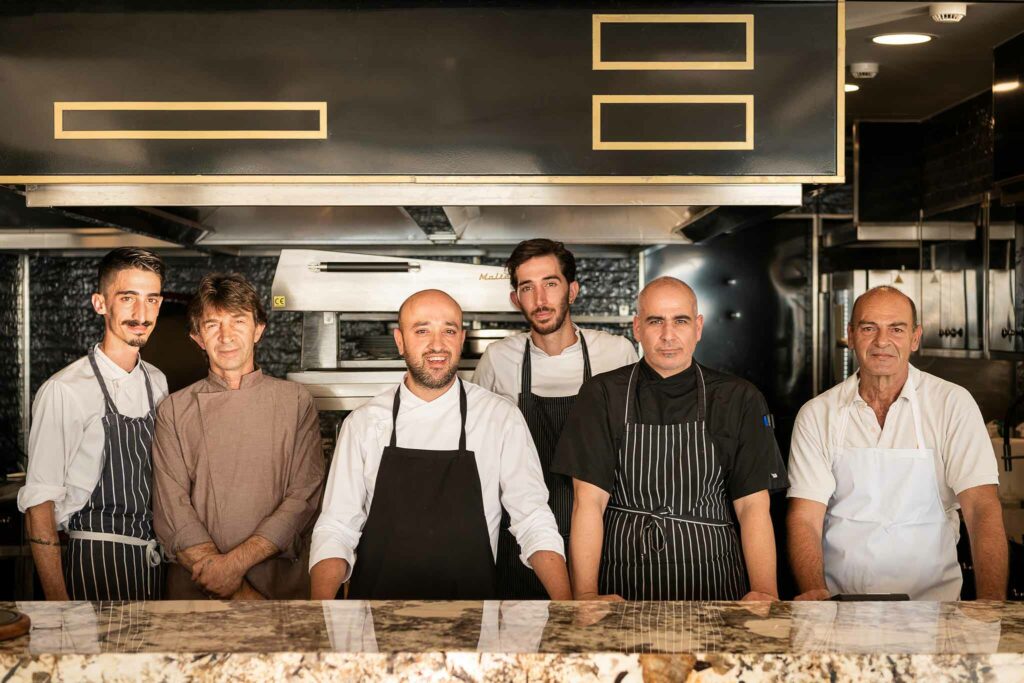 Elegant interior design, friendly service with attention to detail and delicious food that brings out the quality of ingredients. Between the white mountains and the Mediterranean Sea, this restaurant and Hotel stands out not only in the town, but in the whole island.
It's not the quantity of the daily covers the restaurant does, but the quality of the dishes that leave the kitchen, an outstanding creation of taste and plate presentation.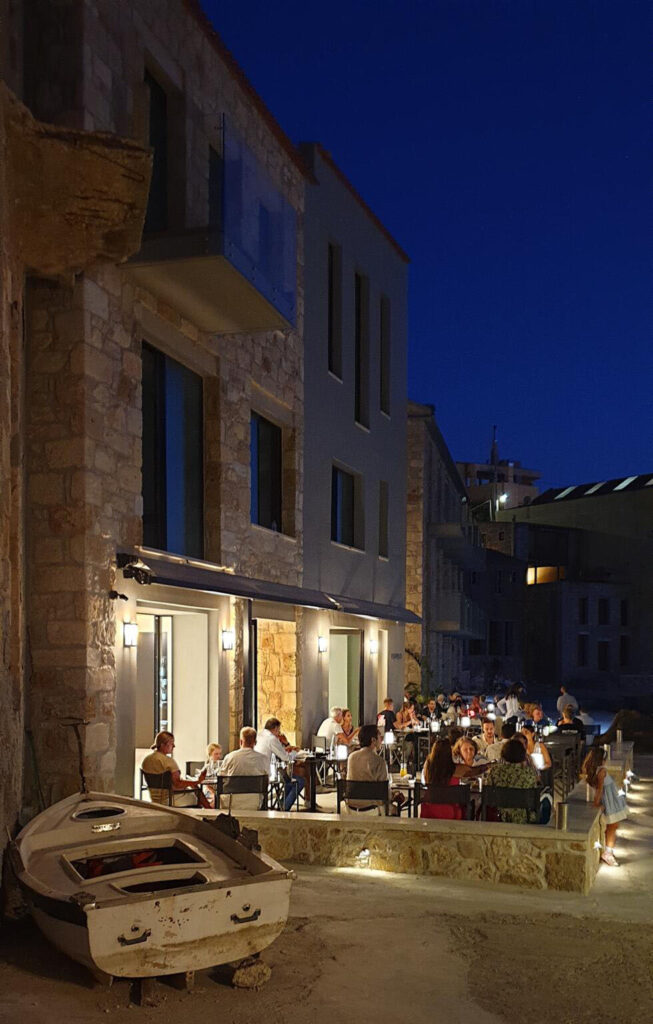 The impressive state-of-the-art Molteni stove block that stands out in the open kitchen, is extra spectacular and has become the talk of the town and island. Also, with the same visual type of classic Molteni colors and refinement appearance, is found on the surrounding stainless-steel cabinets.  Its front of the house supportive appliances, consist of ecostore Refrigerator & Freezer Cabinets, 900 XP appliances & SkyLine PremiumS oven on a SkyChill Blast Chiller/Freezer.
The back kitchen is equipped also by Electrolux Professional solutions as ecostore Refrigerated Counters, Hood Type & Undercounter Dishwashers, MultiSlim Compact oven, Planetary mixer, Vacuum Packer, Ice machine, etc. A complete Coffee & Beverage station supports the restaurant as well. The Tanneries Hotel is equipped with the latest Electrolux Professional L6000 Laundry solutions (washer, dryer & new IC6 series ironer).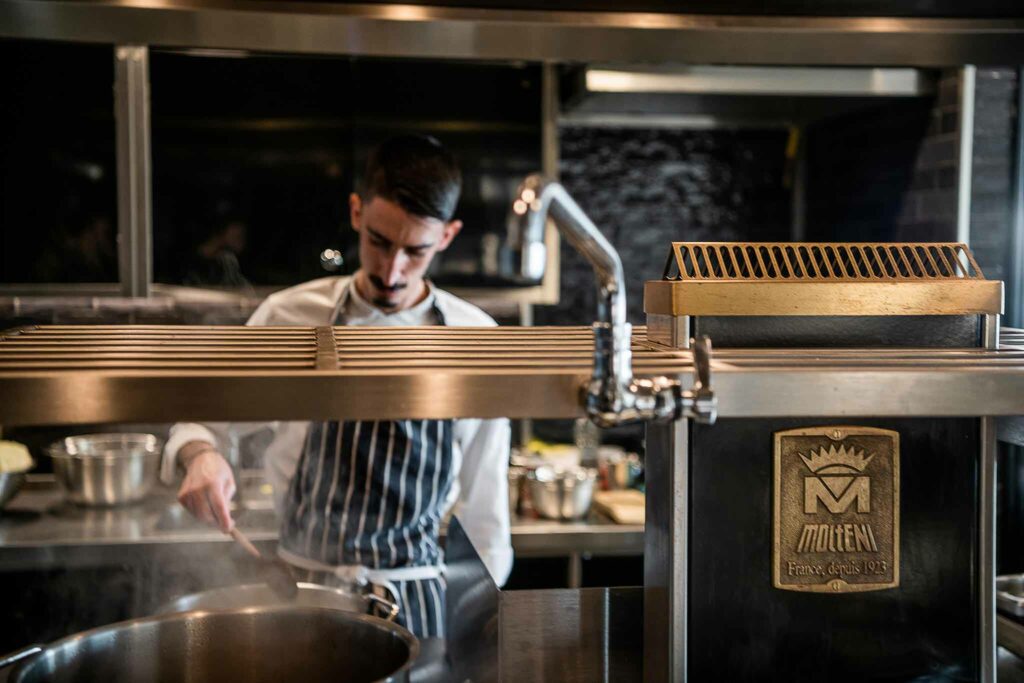 "Why Electrolux Professional?"
"Our main challenge was to provide the best possible food, beverage & laundry services.  And we succeeded thank to our commitment to do so by utilizing all the available space with the solutions we wanted. A combination of excellence on everything we do from the initial designing stage to the final result. We love what we do, and we are passionate on anything we do from the smallest thing to the most complex one.  A very good communication and collaboration with Electrolux Professional, resulted in the desired outcome we wanted. If you are a Professional, Molteni is a must and Electrolux Professional is the best solution in the market for many years now.  There was no second thought. We also provide exceptional laundry results thank to Electrolux Professional's washer, dryer, and ironer.  Could not get any easier than that. I recommend Molteni & Electrolux Professional for any food / beverage / laundry professional establishment with closed eyes.  Guarantee savings in power, gas, chemicals, time, productivity, easy to use, quipped with the latest features in the market today."
Says Mr. Stefanos Agorastakis, owner of the Periplous Seaside Restaurant
Periplous Seaside Restaurant
2022-09-05T08:16:19+02:00