Electrolux Professional partners with Canadian luxury resort Parq Vancouver
A premier luxury resort, Parq Vancouver is a  leading entertainment destination enveloped in the vibrant pulse of the city.
Food-lovers can expect to taste everything from farm-to-table cuisines to comfort grub, Southeast Asian-flavours to Chinese fare, and Pacific Northwest seafood, among others at Parq Vancouver – where Electrolux Professional equipment makes up 85-90% of the equipment in their kitchens.
"There is everything from French tops, convection ovens, steam kettles, braising pans, and grills," Chef Kim Canteenwalla explains.
Chef Canteenwalla went on to say he was hesitant to use Electrolux Professional at first since it wasn't widely known in the United States. His first experience with Electrolux Professional was at a Ritz Carlton and it was electric – he wanted gas equipment for his projects.
A visit to the Electrolux Professional Center of Excellence in Charlotte, North Carolina in the United States convinced him to make the leap.
The Pressure Braising Pan was one of the most important pieces to include within the kitchens at Parq Vancouver.  "Time and labor are both big considerations when operating multiple outlets – pressure braising pans help to alleviate both," Chef Canteenwalla said.
"World-class chefs demand world-class equipment. We are proud to be aligned with Parq Vancouver and world-class consulting firm Systems Design International. Working with SDI was seamless and we look forward to partnering on future projects," said John Evans, Head of the Americas for Electrolux Professional.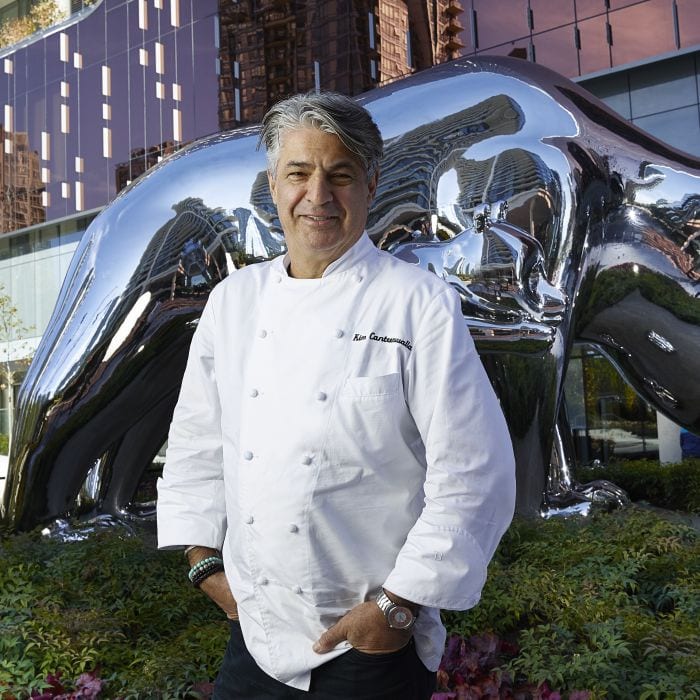 Why Electrolux Professional?
Chef Kim Canteenwalla – Parq Vancouver commented:
"Being able to work with a team was important to us. There are challenges and issues in kitchens from time-to-time, which is a stress factor and knowing there is support from Electrolux Professional was essential." 
List of installed equipment:
Parq Vancouver
2018-08-31T09:23:05+02:00