The most exclusive oceanfront view in Capri is at Quisisana
Nice, indeed beautiful! We are talking about the pulsing heart of the kitchen, a wonderful stainless steel Moltenì suite with brass finishings of massive size: a single unit measuring 3150 mm long and 1650 mm wide!
The kitchen is the theatre of the hotel, where the chef coordinates, manages and creates all of the dishes served in the 3 restaurants: the Quisi, Rendez-Vous and Colombaia.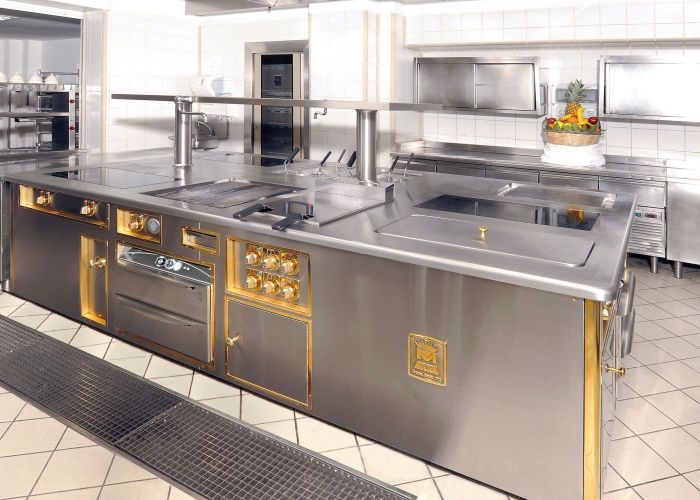 But, let us come back to the main star of the show, the Moltenì cooking suite, proposed to Quisinana by the Electrolux Professional partner, Picariello Spa, that was able to bring all the desires and necessities of Chef Stefano Mazzone to life.
The features, exclusively electrical, are perfectly integrated with each other.
On one side, you can find a multifunctional unit which can be used as a pasta cooker, as a bain-marie for steam cooking as well as for vacuum cooking if combined with a roner. Then there is a fryer, a ribbed fry top and a full surface induction top. On the other side, dedicated especially to first courses, there is a traditional pasta cooker, two additional induction tops and a smooth fry top. In order to comply with maximum hygiene levels, the cooking block is mounted on a plinth.
Every important milestone is difficult to reach and this was no different. The Molteni suite arrived on the island during the night, like a dream but a bit less romantic, considering the reasoning behind this was due to the restrictions posed by the local authorities. It took the strength of many men to move the cooking block by hand from the entrance of the hotel, barely passing through the corridors, finally arriving in the center of the kitchen. A show worth waiting for.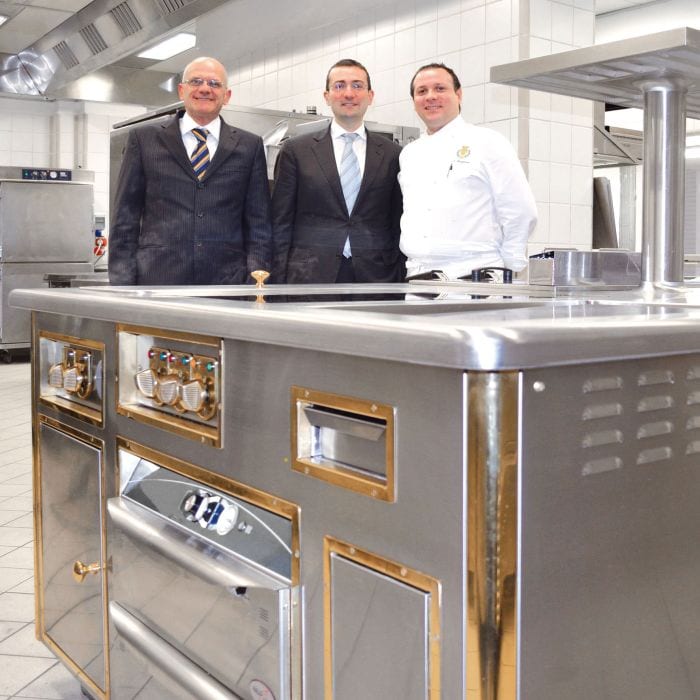 Chef Stefano Mazzone – Grand Hotel Quisisana commented:
"The Molteni cooking suite was able to bring all of our desires and necessities to life." 
List of installed equipment:
Grand Hotel Quisisana
2018-09-04T10:53:10+02:00