Marriott Ghent, offering guests that special treatment with lagoon Advanced Care
In the heart of Ghent, on the Korenlei, guests can reside in the prestigious Marriott hotel. The luxurious hotel has 150 rooms and 9 meeting rooms, accomodating many business people during the week days, whereas on the weekends the hotel is filled with tourists. The Marriott hotel has been in this beautiful location for 10 years and has already won many awards, including "Best Hotel in Belgium".
A team of 22 people, led by Marieke Van Ghysghem, Facility Manager, ensures that all rooms, meeting rooms, public areas, etc. in the hotel are always immaculate.
Two years ago, Marriott Ghent contacted Electrolux to discuss how to make their laundry organized more efficiently and profitably. The in-house washing of the towels was a very conscious choice. "We wash up to 300 kg of towels per day, 7 days out of 7. By washing the towels in-house, we have more control over the quality of the freshly washed textiles. We can work more efficiently, and we also save on costs," comments Marieke Van Ghysghem.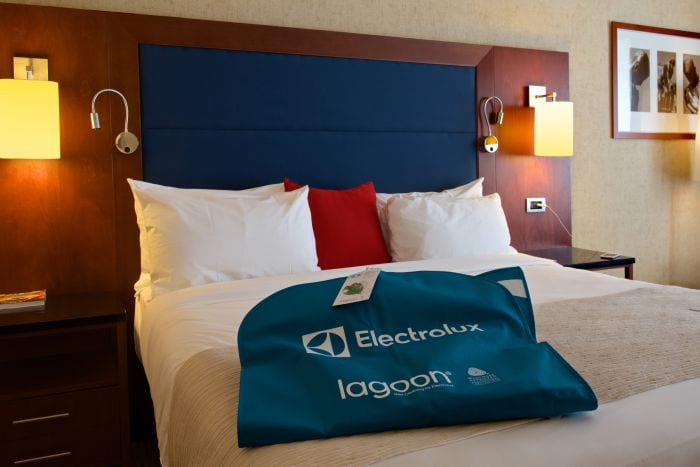 The Electrolux washers and dryers are not only very economical in water and energy consumption,  the washing machines are also equipped with efficient dosing, which means that detergent is dosed very precisely on the basis of the loading of the machines and that a superfluous excess of detergent is now a thing of the past.
Marriott is so convinced of this Electrolux technology for wet cleaning that even the personnel's uniforms are treated with the lagoon machines. And the staff themselves, "they clearly feel the difference compared to the traditional dry cleaning, now they get back a clean, soft uniform," concludes Marieke.

"Why Electrolux Professional?"
Marieke Van Ghysghem, Facility Manager of Marriot, explained
"We wanted our own in-house laundry and Electrolux turned out to be the perfect partner because of their knowledge about laundry systems. With lagoon Advanced Care system we have actually achieved a very good system, good combination to offer the perfect service for laundry to our guests."
Moreover, "The machines are very convenient to use and very economical in consumptions. Moreover, thanks to lagoon Advanced Care, we can offer our guests a super-fast service, even in less than an hour."
The Electrolux solutions present at Marriott are:
2 18kg washing machines
4 dryers
1 lagoon Advanced Care solution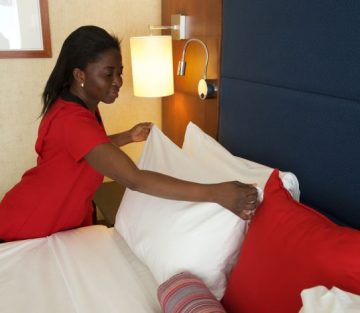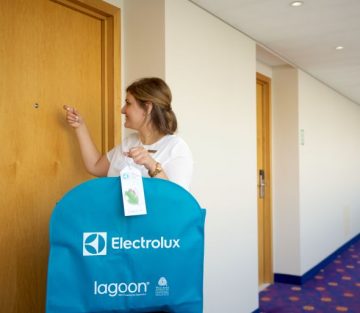 lagoon Advanced Care at Marriott Ghent
2017-12-04T14:56:26+02:00