Electrolux Professional, a real comfort on the job
Bruno Boullard, executive assistant responsible for ESAT Arcaux, was very exited about their laundry modernization project. In 2007, the company had its first idea about the project and in late 2013, with Electrolux Professional as a partner, the idea became a reality. In 2009, Bruno Boullard was entrusted with an important mission: to evaluate the best solution, for the restoration of the workshop. He was assisted in this journey by the experts from Auditextyl.
Their objective was to find a solution that would implement RABC standards and simplify the complexity of the workplace, gaining in terms of work comfort. In close collaboration with SEBI, the Electrolux dealer in the Region, Bruno Boullard explained their needs, expectations and goals. In 2017, it will be necessary to process a ton of linen per day, compared with the previous 400 kg. "For this, we have selected the best equipment and we have installed it taking into consideration ergonomics and comfort for our workers. By the end of 2016, we will process 750 kg of laundry per day", commented Bruno Boullard.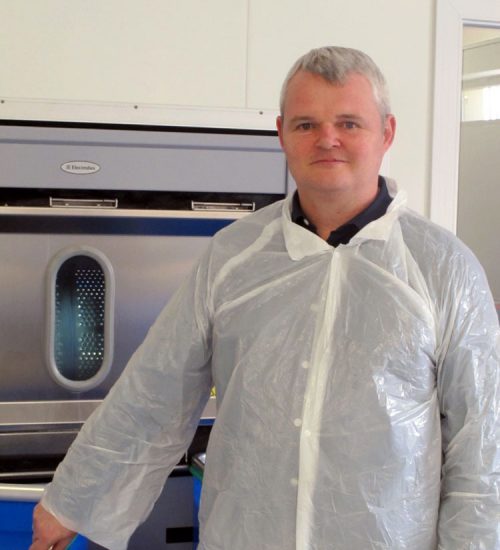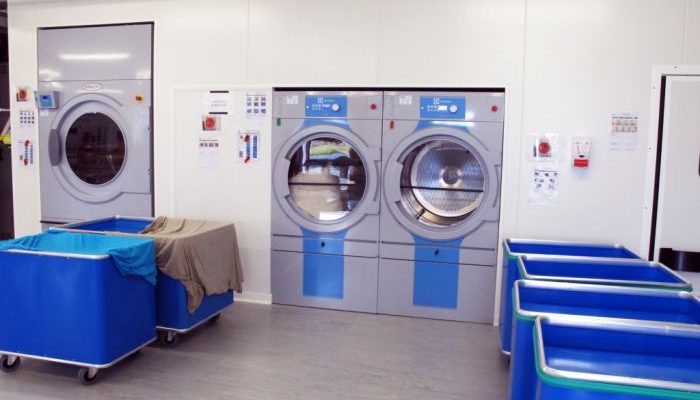 Electrolux has proven itself, "as President of the GIE Normandie, I already acknowledged the brand on the grounds of performance" adds Boullard. "Electrolux is a brand that knows how to listen and is very open to the customer's needs. The equipment is top quality and the company is present during the whole set-up". It was a seminar organized by Electrolux and a visit to the company's facility that finally convinced him. "Now, also air-conditioned, the laundry offers real comfort at work for the operators, who also benefit from ergonomic tools such as trolleys, mobile storage furniture and the "unbeatable" Pullman washer for easy loading and unloading … nothing has been left to chance", concludes Bruno Boullard.
Officially inaugurated on September 25th, 2015, the 700 m2 laundry was developed as a global project, even a lagoon wet cleaning system was integrated. "This addition reflects our desire to expand our services offered" states Boullard. Regarding the installation, "the laundry's new equipment required only two and a half days for set up. A task achieved thanks to the mobilization of the team and the presence of SEBI, who also ensured start-up. Training began a couple of days before the people moved into the new facility" says Bruno Boullard.
The solutions installed are:
70kg barrier washer extractor
25kg barrier washer extractor
2×50 kg barrier washer extractors
2x50kg dryers
70kg dryer
cylinder ironer
cylinder ironer with integrated folding
15 trolleys
18kg lagoon washer extractor
18kg lagoon dryer
ESAT ARCAUX
2017-12-04T08:15:55+02:00