Created in 1965, CROUS (Regional Center of University and School Works) of Limoges now has fifteen residences for approximately 2,600 students, 5 university restaurants and 4 cafeterias, 600,000 meals are served here each year. The central kitchen is located at the La Borie site, within the science campus of the university. In 2011, Christophe Avril, Deputy Director of CROUS, initiated the project for renovation of the kitchen. The need to offer a diversified catering solution required the renewal of the facility's current equipment.
Electrolux Professional, the perfect choice for high production
In more than fifty years, the behavior of students has evolved greatly. The majority now have the possibility to eat lunch elsewhere and especially at fast food places, they want to eat "on the go". "We had to adapt our offer. Students are not captives, far from it!" states the Director. "It is now necessary to treat the students as customers. This is why we proposed a student formula (starter, main course and dessert) at a price of 3,25 euro. Students can also choose a single grilled meal or pizza, fast food and take-away salads, sandwiches, hamburgers, fish & chips, pastries…," he continues. "We have to offer a complete meal to students who do not have the means to spend more than three euros per day, but also respond to those who have a little more money and want to have access to what they usually like to consume. Our responsibility is to ensure a balance between quality products, diversity and costs."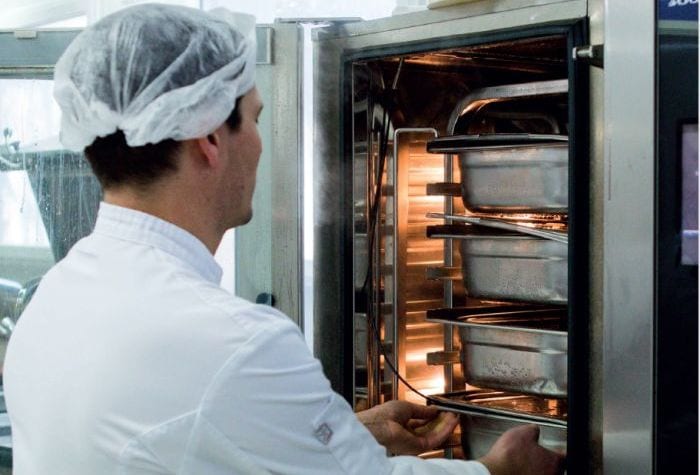 CROUS launched a call for tender for its central kitchen renovation project and restaurant service at the end of May 2015. As stated by the Deputy Director, the search for quality and performing equipment was compulsory.
The winners of the public tender were Electrolux Professional and its partner Tout Pour Le Froid, both companies were responsible for the project's implementation.
"Of course our chefs were invited to participate in the tender, they are the ones who have the knowledge of what was needed. They were completely satisfied with the Electrolux equipment, it met our need to offer our students more diversity without compromising quality" comments Avril.
Moreover, "When I choose to invest in equipment, I take into consideration the overall investment: price, robustness, reliability, maintenance and relationship with my partners. Electrolux is a brand that meets all of these criteria. It proposes more than high-end equipment, it accompanies and advises, you know that you can fully rely on its representatives," concluded Avril.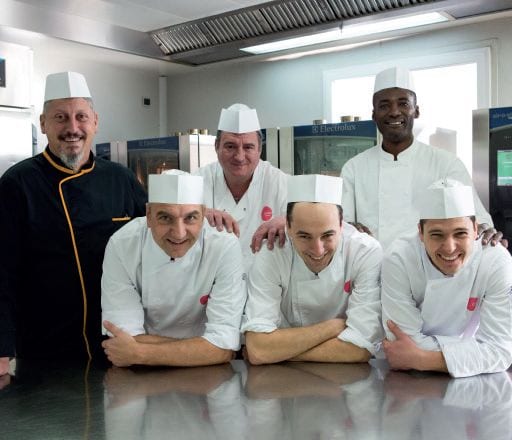 "Why choosing Electrolux to satisfy your needs?"
Christophe Avril, Deputy Director of CROUS, sustains:
"We chose Electrolux equipment because it fully met our production volume requirements and the complexity of our environment. Our major concern was to feed a maximum number of students. We could serve up to 4,000 meals a day. I was able to appreciate the Electrolux brand when I visited the Paul Bocuse School in Lyon, as well as in the Electrolux plants located in Italy thanks to our service provider, Jean-Pierre Nicot of Tout Pour Le Froid," Moreover, "I was impressed with what I saw and quickly convinced of the reliability and performance of the equipment."

List of installed equipment:
3 air-o-steam Touchline ovens 20 grids,
1 electric braising pan 180 l,
2 gas braising pans 140 and 90 l,
4 fryers.
Give a look to our solutions, you may like them!
CROUS – Regional Center of University and School Works
2018-01-31T10:48:14+02:00