The sea and the town of Sant'Angelo are the scenes behind one of the most enchanting locations on the island of Ischia, the "Costa del Capitano" Resort. Inside the prestigious residence, owned by the entrepreneur Francesco Polito, stands the La Tuga Restaurant, led by Chef Gianluca D'Ambra.
A name not chosen by chance: La Tuga "the deckhouse" is a part of the ship like the eleven apartments of the structure. Guests are offered an enchanting journey by land into the Ischian tradition, which begins in the garden-park surrounding the restaurant among olive trees, citrus trees and typical plants of the Mediterranean area. This ends on the table with the refined creations by Chef D'Ambra, also thanks to the support of the modern technology by Electrolux Professional.
A splendid stained glass window, which obviously recalls the port of a ship, allows guests to observe the Chef and his brigade at work. At the center of the kitchen there is a beautiful cooking island of the XP modular range (900 series back-to-back with the 700 series) to make the most use of the spaces.
The equipment preferred by the Chef? The air-o-steam Touchline combi-oven combined with the air-o-chill blast chiller, for an unparalleled Cook&Chill solution in only one m2. An indispensable element in the kitchen for golden and uniform cooking, which maintains the organoleptic properties of the raw materials unaltered so guests are served all the typical Italian genuineness.
The Electrolux Professional agency Professional Grandi Impianti of Naples, a reference point also for the catering sector of Ischia, has followed and provided assistance in all phases of the project, demonstrating once again, great professionalism in customer management.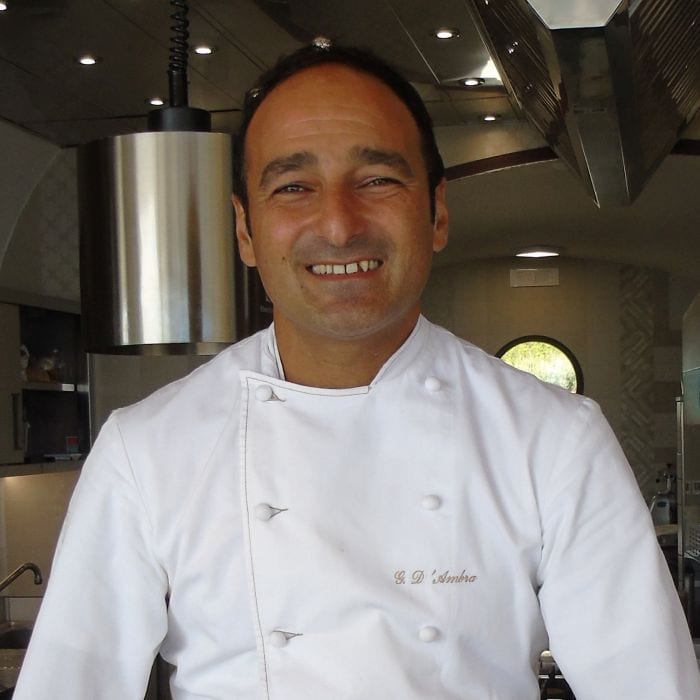 "Why Electrolux Professional?"
Gianluca D'Ambra – chef commented:
"The nicest thing about Electrolux, in addition to having excellent products and a great staff that follows us closely, is the contact person here in Ischia that is always available and instantly solves every problem. This is a very important sign of professionalism."
List of installed equipment:
Have a look at our solutions, you may like them!
La Tuga
2019-02-12T10:12:35+02:00