Electrolux Professional, at the service of the community
In September 2013, the Clermont-Ferrand community center, with Electrolux Professional as a privileged partner, opened the doors of its commercial laundry. Since 1974, the CCAS ESAT has been assisting adults with disabilities, here patients are offered different occupational activities such as laundry, washing and ironing. Prior to 2013, the ESAT laundry, located in the city center, had a small unit that processed about 80 kg of linen per day. Over the years, equipment and maintenance clearly revealed that the organization was outdated.
For this reason in 2011, the CCAS launched a call for tenders with the aim of modernizing the current facility. "The investment of 3 million euro was proof that we were 100% committed to the project" says Sylvie Babut-Desnoyer, Director of ESAT of the Clermont-Ferrand CCAS. Electrolux Professional won the project and installed five washer-extractors, two Pullman washers of the latest generation and three tumble dryers.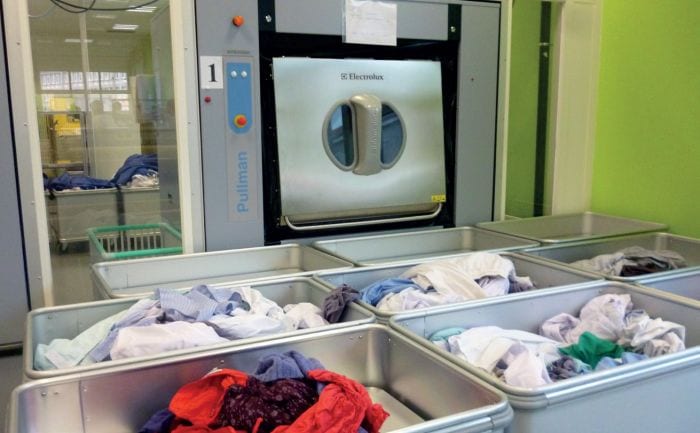 The laundry employs 20 operators and 4 people for coaching. "As soon as the facility was ready we programmed a visit, we wanted to ensure that our users were involved in the project", explains Sylvie Babut-Desnoyers. "We work with people who are highly vulnerable and sensitive to change. However, they quickly adapted to the new environment and were even delighted with it! They benefit from more space and all of the equipment is mobile and without any loading port! The laundry is perfectly designed to meet our personnel's needs."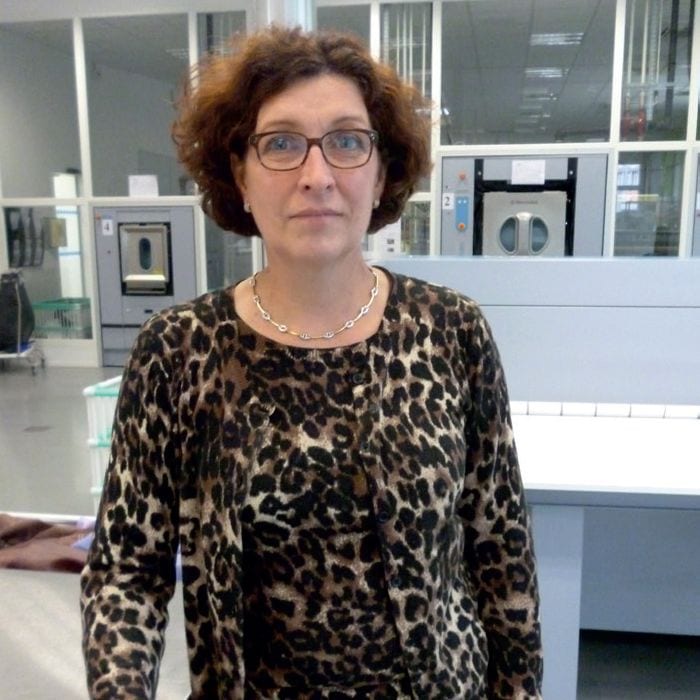 "Why Electrolux Professional?"
Sylvie Babut-Desnoyer – Director of ESAT of the Clermont-Ferrand CCAS commented:
"Electrolux has an excellent knowledge on how to make safe equipment. The company's representative really listens and is very open and involved in the business plan. The communication is remarkable, nothing is left to chance. Between visits and seminars, everything is thought out so that everything is perfectly aligned with our expectations. We also valued that some of the materials are manufactured in France."
List of installed equipment:
Give a look at our solutions, you may like them!
ESAT Centre Communal d'Action Sociale
2018-10-26T09:23:55+02:00