lagoon® wet-cleaning, an important part of a "green" future
Back in Troyes, his hometown, in 2013 after a lifetime as an employee for thirty-years, Olivier Cot, in his fifties, decides to start his own business. A visionary, he chooses to get into the electronic cigarette market and opens the first store in Troyes in the city center.
In search of an idea, Olivier Cot starts investigating the expectations of customers at the shopping center and market opportunities. A laundry had closed in 2002 to allow a perfume store to expand and had never been replaced. "The laundry business has evolved. We have moved from damaging perchlorethylene, which will soon be banned, to innovative and clean technologies. As with the electronic cigarette, I accept the risk of launching a new system and creating the market need."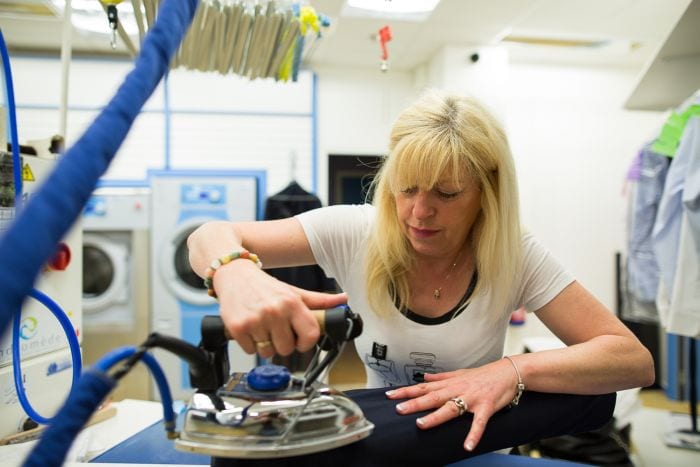 "As a resident of the city of Troyes, it seemed natural to work with a local partner, with logistics already in place, and what is more important, someone who knows about wet-cleaning since 1992!" Olivier Cot builds his project, without urgency, without stress, like an investor. In collaboration with Jérome Chaudron and Jimmy Struzyk from JC Concept and CBBS, spaces, plans, organization, materials and connections are defined. The equipment is financed with a five-year lease and a selection of local artisans design the finishings and atmosphere of the store.
The laundry also cooperates with leather specialists and with APEI for flat line. These partnerships allow Mr. Cot to work with all types of linen and provide his clients with the best service possible.
On October 15, 2015, the laundry opens its doors. "With lagoon®, you do not feel like you are in a laundry. There is a real sensation of well-being. No smell of solvents, it smells fresh, nothing aggressive, it is all sweet and clean", comments Olivier Cot. A wooden counter for the natural touch and healthy colors like blue and pink create a serene atmosphere.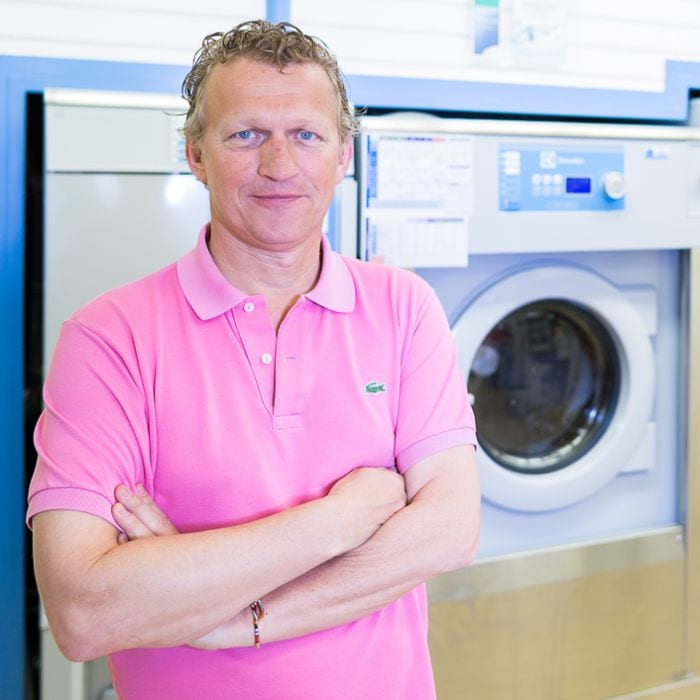 "Why Electrolux Professional?"
Oliver Cot – owner of Pressing lagoon Olisacot commented:
"My vision for the future is respect for the environment, whether it is near or at a global level, and I was intrigued by the idea of ​​doing cleaning without using solvents."
List of installed equipment:
Have a look at our solutions, you may like them!
Pressing lagoon Olisacot
2018-10-26T09:25:19+02:00