Serving the world of tomorrow with Electrolux Professional
At the Agustina de Aragón School, located in Zaragoza, an average of 400 meals are served every day. All of them prepared thanks to the efforts of chef Natalia de las Heras and her brigade.
Natalia has 22 years of professional experience in the hospitality sector. In addition, she tells us with great enthusiasm, as she has previously worked with Electrolux Professional equipment, "we have an Electrolux oven that steams at less than 100 degrees, it is amazing."
When we asked her which element she likes the most, she did not hesitate to tell us that the oven, since it is in the kitchen, is the one that is used most, followed by the boiling pan. She also highlights how easy and simple it is to clean the oven: "cleaning is a pleasure, we gently clean the oven every day."
Natalia is very pleased with the Electrolux Professional equipment, as well as how well it has been managed by the Electrolux distributor Comercial Dosher, which is not surprising, since they have over 35 years of experience at the service of the hospitality sector with a portfolio of more than 5,000 clients. Their services also include their own technical service dedicated to the installation, commissioning, after-sale maintenance and consultation on custom or special installations.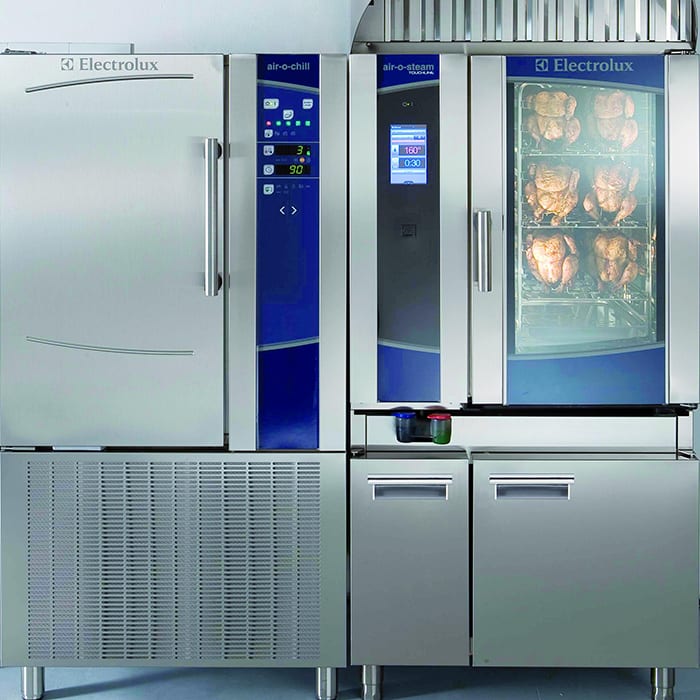 "Why Electrolux Professional?"
Natalia de las Heras – Chef
"We have an Electrolux oven that steams at less than 100 degrees, it is amazing."
List of installed equipment:
Colegio Agustina de Aragón
2019-08-09T08:00:41+02:00