The atelier of wet-cleaning
In Fidenza, close to the city center and a few steps away from numerous commercial activities, you will find the Centro Igienico Uno Laundry, owned by Silvia Micconi.
The location, once a factory and then redeveloped, boasts large and bright spaces divided into two sections: the operational area, where the Electrolux equipment is located, and the entrance area for the clientele, welcoming and tastefully furnished, resembling an atelier.
The owner, in addition to a dry cleaning service, a few years ago, decided to offer customers the innovative wet-cleaning system for delicate items designed by Electrolux Professional.
The Lagoon Advanced Care system offers all the benefits of washing with water and is a quick wash (just 55 minutes for the whole process), simple and without chemical solvents. A revolutionary and eco-sustainable treatment, delicate on delicate garments and approved by The Woolmark Company, for extraordinary results on every type of fabric, even if labeled "dry clean only".
The Centro Igienico Uno Laundry, in addition to the activities of wet and dry cleaning items for customers, also offers a wet-cleaning service for delicate garments for numerous stores of the Fidenza Village outlets, picking up and returning the goods the same day, also to homes.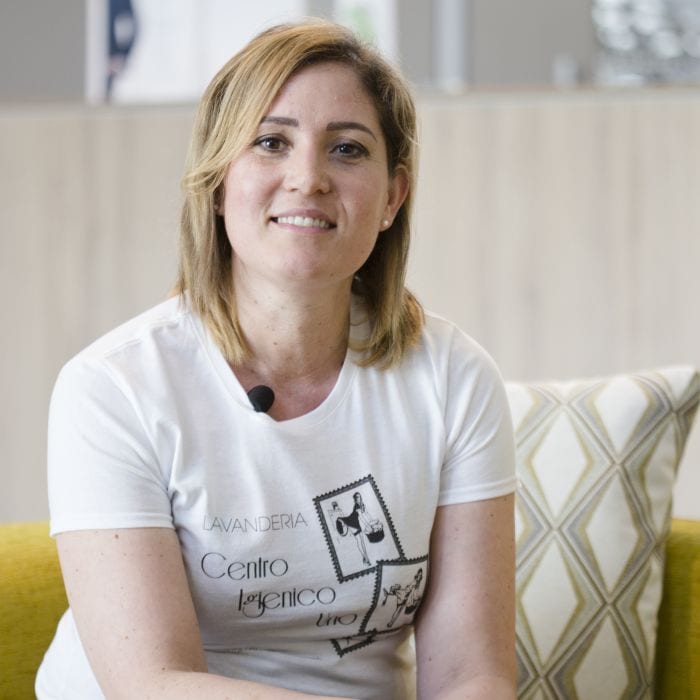 "Why Electrolux Professional?"
Silvia Micconi – owner of Centro Igienico Uno commented:
"I think my clientele is satisfied because it has grown over time, and even if initially someone was a bit skeptical in using wet-cleaning, afterwards he was the one who told me to wash his garments in water rather than dry cleaning them."
List of installed equipment:
Give a look at our solutions, you may like them!
Centro Igienico Uno Laundry
2018-10-09T08:28:53+02:00